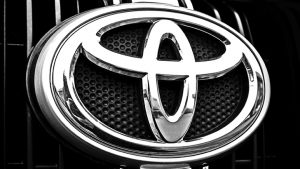 Toyota Motor Corporation (Toyota Group) is rolling out SAP S/4HANA and the SAP HANA business data platform as part of a move by the car make to improve "operational and financial efficiency."
The deal with SAP is described as an on-gong rollout and no time scale has been given for its completion. The new systems will replace a combination of non-SAP products and in-house coding.
"As a global leader in automotive manufacturing, we turned to SAP to help us build the infrastructure of Toyota's new company-wide accounting information system. We are excited to reap the benefits of faster response times to growth strategy decisions and latent and future risks in our business," said Hiroaki Kitazawa, Toyota executive general manager and field general manager of the Information Systems Group.
All for one…
Toyota Group says it identified the need to operate both transactional and analytical data processing in real time on a single platform. It turned to SAP HANA and SAP S/4HANA to perform core functions such as high-speed bill of materials (BoM) generation. It also believes that the SAP platform will readily allow new applications to be developed on the same platform.
Embracing TPS
The Toyota Production System (TPS) is an integrated socio-technical system, developed by Toyota. It comprises of the firm's management philosophy and practices. Effectively TPS organises Toyota's manufacturing and logistics, including interaction with suppliers and customers. The system could be viewed as a precursor to "lean manufacturing." TPS was developed between 1948 and 1975.
TPS sits at the core of the Toyota Group. SAP says it "took joint effort with Toyota over years to develop a solution architecture in order to make sure TPS and SAP will work together with minimised customisation for SAP."
"We are confident that with the integrated use of both SAP S/4HANA and SAP HANA, Toyota Group will see improvements in the range, volume and speed of information management," said Yuzuru Fukuda, president and representative director, SAP Japan.
SAP would not be led on discussing which KPIs would be impacted/improved by the deployment of its software. It cited customer confidentiality.
What is this interesting?
This is simply another SAP case study, of which the company can roll out many. But in this instance, it is worth remembering that Toyota Group is a stickler for its TPS. So this means SAP will have worked hard to win this business. Claims that minimal customisation was needed to make SAP work alongside TPS make this an interesting customer win for SAP.