Epicor has announced a new feature that integrates the GCommerce Virtual Inventory cloud (GVIC) to Epicor Vision. This allows automotive distributors to access the price and availability of parts from manufacturers and suppliers. With the integration automotive parts distributors can now research, place and track special orders.
This eliminates time spent assisting customers. Employees no longer need to locate and call the appropriate manufacturer to source those parts. It increases customer satisfaction and reduces the time spent to service each sales engagement. The integration between Epicor Vision and GVIC allows the user to search, select and place the order with the relevant supplier in a single process. Items can also be drop shipped from the supplier where available. It is also possible to search for multiple parts using the new VIC multi search capability, saving even more time.
Jim Scrivner, President, Al's Automotive Supply a distributor with fifteen locations across the Mid West has already seen the benefits of GVIC integration. He commented: "Using the VIC integration on Vision software saves our counterpeople valuable time and helps us make more sales. With this integration, special orders happen seamlessly and get tracked inside Vision software all in one step. We look forward to transitioning to this feature for all major vendors."
Once parts are located, the integration generates the electronic purchase orders and transmits them through the Epicor Parts Network. Documents relating to each purchase order are passed back into Epicor Vision. These documents include purchase order numbers, advance shipping notices, and invoices.
What does this mean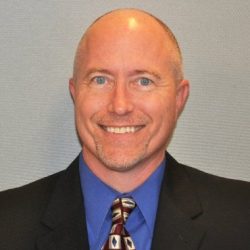 Epicor has one of the leading business software offerings in the Automotive parts after sales sector. With this announcement it demonstrates the growing strengths of the software, the willingness to both invest in development and partner integrations.
Scott Thompson, senior vice president, automotive and business services, Epicor commented: "Our strong investment in product development and strategic integrations is helping the rapidly growing community of Vision software users to grow beyond the traditional operational and competitive barriers facing many vehicle parts distributors. This easy-to-use new feature, combined with literally hundreds of others available through the Vision platform, helps our users keep their businesses fit for stronger growth in a highly dynamic marketplace."