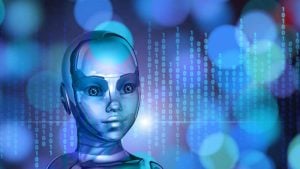 Zendesk has partnered with Ada, a leading provider of customer support chat bots. The Ada chatbot solution is now deeply integrated into Zendesk Chat. Ada is an AI powered solution specifically for support engagements. It is quick to deploy, it can go live within 30 days. It is self-learning, understands typos, can ask clarifying questions and tracks feedback. When a support query is beyond its scope it seamlessly passes the support question to a human operative. It also supports 104 languages thus is ideal for service offerings across multiple countries.
Ada differentiates itself through the clarifying questions that can probe and gain deeper understanding of support issues. It also enables the collection of pertinent information such as account balance, order information and even authenticate users.
Ada has proven itself in different fields. It has integrations with Salesforce and Shopify. One customer, Shopify integrated Ada into Frenzy, an flash sale marketplace app. Tucker Schreiber, product manager at Shopify commented: "Ada is a tremendous tool for our team. It has saved us from hours of support tickets, informed product decisions, and is a delight to use."
In terms of support desk software, it also integrates with Help Scout and Freshdesk, as well as the newly announced Zendesk integration.
Mike Murchison, CEO of Ada: "As customers become more familiar with bot experiences across platforms, the need to enable a more fulfilling self-service experience is paramount for us. Frustrating interactions for a customer lead to a less beneficial engagement with a live agent, and often results in duplicate conversations."
The first of several?
Ada will supplement Zendesk Chat via its API. This enables the Zendesk chat solution to hand off for deeper contextual conversations when appropriate. It helps to ensure that Zendesk maintains an edge against its competition through partnerships with best in class bot engines.
Astha Malik, VP of Platform at Zendesk commented: "We're very excited to have Ada as one of our first chatbot partners. Our joint chatbot solution helps bring significant value to customer-centric businesses by letting them accelerate responses to simple inquiries for better first response times, and helps human agents become more efficient by allowing them to prioritize the more complex issues."
The inference being that Zendesk may announce other similar partnerships in due course. There are already some early adopters of the joint solution. These have seen some of the common benefits seen by the implementation of chatbots including key metrics such as reduced customer wait times, volume of inquiries and increased time available to live agents.
Ginger Ward, Manager of Subscriber and Member Services, Stratfor, an early adopter commented: "Our department is short-handed and the customer hand-off to live agent gives me peace of mind knowing that our customers are able to reach us if they need to. I enjoy the flexibility of having the Virtual Assistant to help provide help/support to our customers. This has improved our overall department productivity."
What is not highlighted in the press release is whether those metrics improve customer satisfaction. Chatbots are almost certainly the way ahead but complex queries or escalations are still better handled by human operators. While companies can improve efficiency through the use of chatbots this should never be compromised by a drop in customer satisfaction scores. This is not to say that Stratfor and others havn't improved their customer satisfaction rating through the implementation, but ultimately while cost savings are important customer satisfaction is probably more so.
What does this mean
The increasing use of webchat and chat programs for support is a huge drain on resources and manpower. Leveraging chatbots to reduce this overhead is almost certainly the way forward. Through its conversation API Zendesk is enabling integration with not just Ada but other chatbot applications to deliver experiences that should not just improve efficiency, lower costs but also improve customer satisfaction as the bots learn and improve.
What is missing from this announcement is any indication of how much this solution will cost. We will update this article once we receive the information back from Zendesk.