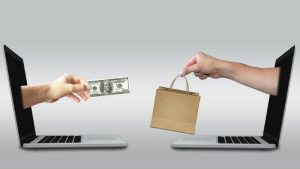 Vendors are queuing up to integrate their invoicing software to Microsoft Pay. First announced in 2016 the Microsoft Wallet was renamed Microsoft pay last year.
Microsoft has now enabled vendors to integrate their software through the newly announced Adaptive Cards and support for payments within Outlook. The initial functionality is available in Outlook.com but it will also roll out to Outlook 2016.
FreshBooks and Xero both announce integrations.
Freshbooks announced that the payment functionality for its users will become available over the coming months using Stripe and Chase as a payment service. Users will send invoices straight from Outlook without the necessity to exit their email client and access their accounting software. It will enable those users who live within Outlook to leverage that application even more.
Customers will receive the invoice in Outlook and are able to make their payment without leaving their email client. Mark Girvan, Chief Commercial Officer at FreshBooks. "Our redesigned platform has enabled us to provide new benefits for our users at a faster pace. With Microsoft Pay, we're making it even easier for self-employed professionals to run their businesses, collaborate with their clients, and get paid faster."
In a blog by Craig Walker, CTO at Xero, its integration was also announced. Xero are also using Stripe to manage the payment process. The capability will roll out over the next few weeks to a small number of Outlook.com users in the US.
Full availability, in line with the Microsoft announcement, will occur over the next few months. For users, the whole process is simple. Companies already using Stripe with Xero need make no changes. Their clients only need to add a payment card from within Microsoft Pay, that can include a PayPal account. As Walker states: "Best of all, there is no additional onboarding for a Xero user to offer this payment experience to their customers. The outgoing invoice simply needs to have Stripe attached as a payment service."
Who else?
Microsoft is also working with other vendors. Payment processors include Braintree, as well as Stripe, and billing services include Zuora. Invoicing services supported will include Intuit, Invoice2Go, Sage, and Wave as well as Xero and FreshBooks. What isn't clear, and there is no announcement on the Sage website, is whether the integration is with Sage 50c and/or Sage One. There is no mention of Sage Pay being one of the payments engines though.
What does this mean
For Microsoft, this is a clever move. It will re-invigorate its not just its payments engine but also improve the stickiness of Outlook.com. Other collaboration software vendors are fighting to be the system of work. If users are able to complete all their tasks from within Outlook they are less likely to stray to an alternate platform.
The technology that Microsoft is leveraging to do this has even more potential. Alongside the payments enhancement at Build 18, Microsoft also announced Adaptive cards that leverage Actionable messages within Outlook. Adaptive Cards will support business processes within Outlook. That could include any process that could connect an email with other business software. It will enable deeper integration between systems such as Dynamics and Outlook and other companies may need to build their own integrations as well or lose competitive edge.