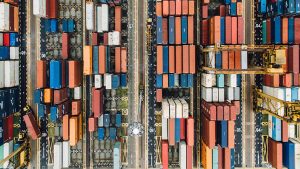 Brandon Philips, CTO, CoreOS was at the Cloud Native Computing Foundation conference in Copenhagen last week. Enterprise Times tracked him down to find out what he has been up to since Red Hat acquired CoreOS in January. Philips said that the alignment between Red Hat and CoreOS was making life easy. One project, Operators, something that Philips first blogged about in 2016, has now gone live with the support of Red Hat.
During the interview, Philips talked about what was happening with Kubernetes and why containers are moving into the big time. Philips believes that we are beyond peak confusion over what containers are and how we use them. He says that they are now being used for everything from microservices to full blown applications.
One of the big advances over the last few years, and something driven by the CNCF, has been portability. Philips admits that achieving that portability has been quite a challenge, particularly in the case of Kubernetes. Solving that problem is one of the attractions of Kubernetes as you can now deploy across any platform you want.
Operators was one of the big announcements at this show. Philips was the first to blog about them and their benefits. He told ET that Operators should accelerate and simplify deployment.
To hear what else Philips had to say listen to the podcast.
Where can I get it?
obtain it, for Android devices from play.google.com/music/podcasts
use the Enterprise Times page on Stitcher
use the Enterprise Times page on Podchaser
listen to the Enterprise Times channel on Soundcloud
listen to the podcast (below) or download the podcast to your local device and then listen there.