Sage business partner SynergERP has enabled AutoTrader.co.za (AutoTrader) to transform its business from being paper based to becoming a digital organisation. The key technology: Sage Business Cloud.
AutoTrader is the leading online vehicle marketplace in South Africa. Originally a weekly print publication, it has moved entirely online. Its website now brings together buyers and sellers across all types of vehicles and gets over 5 million visits each month across more than 78,000 vehicles. Customers can access the site using mobile, tablet and desktop devices.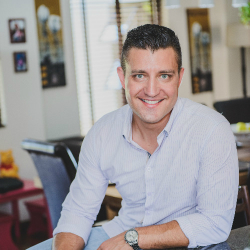 George Mienie CEO of AutoTrader said: "We knew we had to move from a paper-based contracts and billing system. We wanted the technology to be intuitive, easy to use and not cause unnecessary disruption to our business. In stepped Sage Enterprise Management and changed our world!  Everything now is so much faster and we're able to quickly pull revenue recognition which we weren't able to before."
AutoTrader and SynergERP
After a competitive procurement process, AutoTrader selected SynergERP to implement Sage Business Cloud Enterprise Management as a platform across their business. The objective was to improve back office to customer facing functions across financials, sales and contract delivery. Previously, as described at the Sage Enterprise Management Partner Summit in Seville, most processes were paper-based and often constrained –  rather than aided – business. This matters because AutoTrader handles a high volume of transactions.
Greater access and control over information to obtain improved reporting was a significant objective for AutoTrader, not least because of business transformation, from printed weekly to wholly online. For example, there was no easy way to pull monthly reports. Sales administration was managed through a paper-based billing and invoicing system which was incredibly time consuming.
To overcome these obstacles SynergERP wrote a custom front-end web-based system to make it easy for the sales team to create bespoke reports. This connected to electronic billing and invoicing based on the Sage Enterprise Management product. In turn this freed up sales administration time and created cost-efficiencies in the back-office function.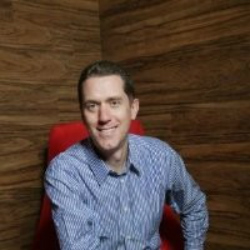 Ashley Regenass CEO of SynergERP, said: "Our expertise lies in understanding our client's problem, and solving that problem using Sage software through a lasting partnership that delivers value and grows with the client's business. 
"Sage Enterprise Management functionality allows AutoTrader.co.za to maximise decision-making but minimise overhead costs, helping them to operate as efficiently as possible, while modernising and future-proofing its business."
Enterprise Times: what does this mean
The combination of SynergERP with the Sage Enterprise Management functionality is an example of how strong partnerships can move a customer's business forward. SynergERP partnering with Sage assisted AutoTrader to move to a digital basis for the future.
What was notable in the brief discussion in Sevilla was the 'fit' between SynergERP and AutoTrader. The former became a part of the latter, and this has continued.
Unsung in this is the Sage Business Cloud. This delivers a reliability on which AutoTrader can run its business, without having to invest in IT infrastructure.