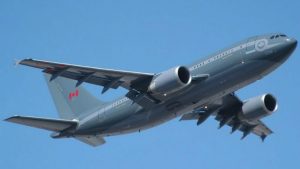 Ramco has announced that L3 MAS has completed the successful implementation of the Ramco Aviation suite.
The news comes more than 18 months after the ERP vendor announced that L3 MAS had selected the Aviation suite. Whether that elapsed period is due to the implementation taking that long or to reach an agreement on the press release is not known.
L3 MAS is using the software for one of its L3 MAS In-Service-Support (ISS) programs for the Canadian defence force. The Ramco solution meets the Canadian Department of National Defense compliance requirements which includes real-time data visibility. The solution delivers several functional areas including Engineering & Programs, Materials Management, Maintenance, Compliance & Quality, Flight Operations, Mobility and Offline Maintenance. It will also integrate with the existing finance solution which L3 MAS are not replacing.
One of the key benefits the solution is already delivering is around the increased efficiency in inventory management. It has integrated material planning with the current inventory levels which enables better forward planning. It also reduces or removes delays on maintaining aircraft. L3 MAS will also leverage the mobility aspects of the software to cut down the time and the delays in updating maintenance changes.
Jacques Comtois, Vice President and General Manager, L3 MAS commented: "With the selection of the Ramco Aviation Suite as a technology backbone for one of our ISS programs, we have begun to streamline and optimize process-intensive activities that will contribute towards reducing turnaround times, improving daily maintenance activities and ultimately providing increasing value to our customers."
What does this mean
L3 MAS a division is one of Canada's largest ISS operator, L3. The focus for the solution was originally to support the Royal Canadian Air (RCAF) force CC-150 Polaris fleet. The aircraft are converted Airbus A310 transport planes flown by 437 Squadron based at 8 Wing Trenton. There is no indication that this has changed. The implementation does seem drawn out and the press release is sparse on details. Now live, success for Ramco will be if they can persuade other business units of L3 to adopt the software.