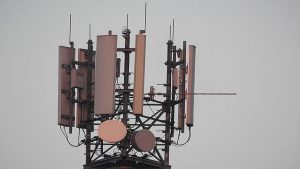 Ofcom has announced the results of its latest sale of spectrum for 4G and 5G. Unlike the madness of 3G and the excitement around 4G, the sale of 5G was always predicted to deliver lower revenues. Surprisingly, the bids for 5G spectrum in the 3.4GHz spectrum topped £1.15 billion. Meanwhile a separate block of 4G spectrum went for £205 million.
There were five companies bidding for spectrum but only four were prepared to pay enough to win something. According to the press release from Ofcom the results of the bidding were:
Airspan Spectrum Holdings Limited has not won spectrum in either band.
EE Limited has won 40 MHz of 3.4 GHz spectrum at a cost of £302,592,000.
Hutchison 3G UK Limited has won 20 MHz of 3.4 GHz spectrum at a cost of £151,296,000.
Telefónica UK Limited has won all 40 MHz of 2.3 GHz spectrum available, at a cost of £205,896,000; and 40 MHz of 3.4 GHz spectrum at a cost of £317,720,000.
Vodafone Limited has won 50 MHz of 3.4 GHz spectrum at a cost of £378,240,000.
According to Philip Marnick, Spectrum Group Director at Ofcom: "This is good news for everyone who uses their mobile phone to access the internet. As a nation we're using ever more mobile data on smartphones and mobile devices. Releasing these airwaves will make it quicker and easier to get online on the move. It will also allow companies to prepare for 5G mobile, paving the way for a range of smart, connected devices."
What happens next?
The next battle will be for the 5G winners to bid for which parts of the 3.4GHz spectrum they will get. Ofcom says that this is expected to happen soon. After that it will be up to the telco's to decide where they begin to build out their networks.
Unlike previous auction sales, Ofcom attached some strict conditions on bidders. The UK has a problem with large areas of poor coverage. Part of that was a hangover from the rules that were in force for the 3G auction. This impacted how the telcos built out their network. Many felt that they had overpaid and this meant that provisioning rural areas was deprioritised.
With 4G restrictions on sharing infrastructure were relaxed and the government hoped that would improve coverage. It has had some impact but far from what was hoped for. Ofcom is determined that 5G will solve a number of issues not least that of delivering high-speed broadband in rural areas. It is keen to see the telcos share infrastructure and costs in order to ensure the maximum coverage of the UK.
There is also another block of 5G spectrum in the 700Mhz range to be sold. This is believed to be key for telcos to deliver wide-area coverage in rural areas. This is unlikely to take place this year and it will be interesting to see if bids exceed the £1.15 billion this auction raised
Who will benefit the most from 5G?
As already said, those areas with poor or no coverage will get a significant boost. With the growth of new businesses in rural areas constrained by poor communications, this could help boost a recovery of rural economies. It will also help in cities where there is a need for more capacity especially at peak times.
Businesses will also be looking for benefits from 5G. After all the broken promises of guaranteed connectivity from 3G and 4G, they will hope that the promises being made for 5G are delivered upon. There is every expectation that it will and it will be interesting to see which providers target new business services over consumers.
5G also offers telcos the opportunity to add new services to their networks. The growth of mobile video has put existing networks under pressure. The promise of 5G is not only more mobile video but higher quality video. This means data services and data services mean money.
The growth of the Internet of Things and the move towards autonomous computing will also require massive bandwidth. Service providers will look to take a slice of what they see as a lucrative data market.
What do analysts think?
So far there has been limited comment from industry analysts as they crunch the numbers. However, Kester Mann, Principle Analyst, Operators, CCS Insight said:
"O2 emerged as the big winner, sweeping up all of the crucial 2.3GHz airwaves that can immediately offer much-needed 4G capacity. As the most spectrum-constrained operator, this sale was more crucial to O2 than any of its rivals and the result gives it the certainty to continue its mobile-centric strategy in the UK market. It will also give parent Telefonica some clarity over its intended IPO for the network.
"Vodafone will also be satisfied with the outcome, spending the most on 5G spectrum. This re-enforces its renewed long-term commitment to the UK market following several years in the doldrums. It still has plenty to do to turn its fortunes around, but today's news will boost long-term efforts to regain lost momentum.
"The outcome for Three will do little to improve its precarious market position. Having campaigned tirelessly for more favourable conditions, it was surprising not to see it spend more. It will be particularly disappointed to miss out on the vital 4G airwaves to support its data-hungry customers. Three remains sub-scale and without fixed-line assets in a market gradually moving towards multiplay services and today's outcome will do little to dampen doubts over its long-term future.
"EE's strong spectrum position meant that it was unable to bid for the 4G airwaves. Its spend on 5G spectrum will support a strategy to launch commercial services in 2020. EE appears well-positioned to be among Europe's pacesetters in 5G, backed by an already well-established 4G network."
What does this mean?
After all the demonstrations and presentations at Mobile World Congress and other shows, we are finally getting to the 'put up or shut up' point. Equipment manufacturers such as Nokia, Ericsson, Huawei, Samsung and Intel have invested heavily in 5G. They have set up deals with universities all over the world to help create testbeds and develop new products.
We are still, realistically, a year or more away from substantial trials of the technology. However, do not discount one or more of these telcos looking to take a jump on the market. As Mann points out, Vodafone has a lot to gain from 5G and has done well in this auction. Along with EE, it has the most to gain from enterprise customers by launching early 5G services.