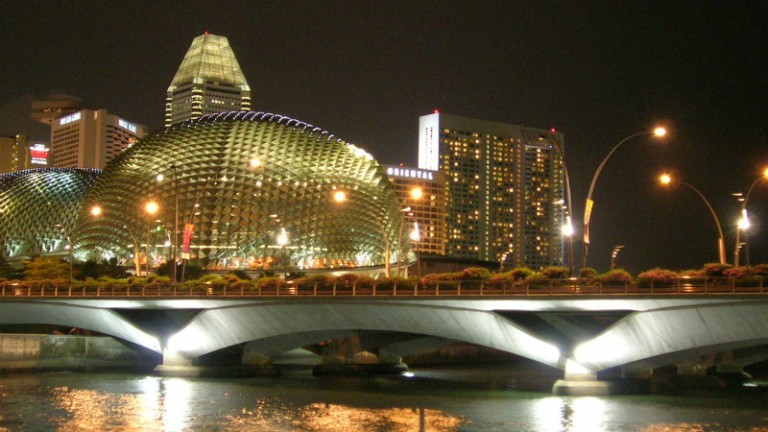 Alteryx has announced the opening of its new APAC headquarters in Singapore. It has also appointed Celine Siow as regional vice president of APAC and Japan to head up the region.
Alteryx is clearly serious about expanding in the region. This announcement follows the news that it acquired its master distributor in Australia in February, Alteryx ANZ. That increased its footprint on the ground in that country significantly.
Siow has the remit to grow the APAC region both through internal growth and the already vibrant partner channel. Those partners include Velocity Business Solutions, Tridant, Classmethod and Nex&Tech. It comes at a time when the market is set to grow significantly in the next few years. It will rise by more than 11% according to ReportLinker between 2017 and 2024. This is ahead of the global market growth of 9.5% over the same period. Gartner predicts that the APAC market will be worth $1,582.7 million in 2018.
Partners and customers welcome the move
A greater presence by Alteryx in the region was welcomed by both customers and partners alike. Benjamin Chua, director of analytics at Weave Services commented: "By introducing Alteryx, we have improved our capabilities to process and blend very large and often fragmented data sets. We have also made it easier to go to the deepest granularity for our analysis, which ultimately improves the action-ability and time value of the insights. We're excited to have more regional representation to support us in developing deeper in-house expertise with the Alteryx platform."
Alteryx continues to grow its customer base outside the US. Its latest figures revealed that 23% of its income is now from global markets. That figure will increase and its share price has doubled over the last year reflecting the strong growth. Confidence amongst channel partners is also buoyant about that growth.
Ian Whitehouse, director at Velocity Business Solutions commented: "We have a great partnership with Alteryx and are very excited by the continued expansion of the platform, and our shared vision of enabling organizations to make more informed decisions and drive business impact. We have developed strong expertise on the Alteryx platform and we're looking forward to helping even more customers across the APAC region experience the tremendous benefits of advanced analytics."
What does this mean
Alteryx already has more than 200 customers across the region including SoftBank, Singapore Airlines, Stratasys and Weave Services. Siow has the challenge of accelerating that growth. Her previous roles as VP sales in Asia at SolarWinds and Regional Account Executive at IDC will help to open doors. Ciow commented: "Alteryx is completely reshaping the way businesses around the world leverage data to make game-changing decisions, and that is especially true in APAC, where our customer base is growing rapidly. The Singapore headquarters will serve as our APAC launching pad as we help companies unify the analytics experience and break barriers to insights faster."
Alteryx has invested heavily in both Singapore and Australia. Siow now needs to deliver revenues on that growth. As the dust settles on the launch party for the new office the hard work is about to begin.