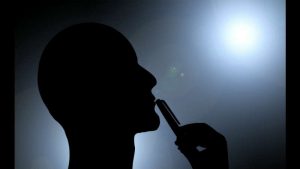 XCD has revealed the results achieved by Enstar after it selected and implemented its HR solution. Enstar is a typical example of a modern company that had grown fast but its back offices processes had not kept pace with its growth.
Founded in 1993 in Bermuda it grew through acquisitions to more than 1,300 employees spread across 22 countries and four regions. Its assets have grown over the last five years from $8,620 million to $14,759 by in Q3 2017. Shareholder equity has also nearly doubled over the same period.
It made the strategic decision to replace its disparate, Excel and paper based systems with a single HR system.  After a selection process it selected XCD. XCD is a UK based HRM Vendor whose solution was developed on the Salesforce platform. Michelle Slevin, Group Head of HR commented: "It was imperative the chosen solution could cope with our international spread, with the ability to configure the different terms and conditions and leave rules etc. There are so many different processes, we needed a robust and configurable system as well as a team offering high levels of support."
What processes did Enstar use
The initial roll out of the system was to the HR community within the company.  This enabled the HR team to become familiar with the software aligning its processes with the corporate requirements. Enstar also worked with XCD to customise the solution to meet its disparate requirements from across the globe.
It then rolled out several services across the company. These included onboarding, appraisal and self service processes. Automating the onboarding process has reduced the form filling and speeded up the process for new employees. Automation, including small things such as the ability to calculate leave for employees, has allegedly saved 1000's. The complexity of leave calculation between jurisdictions would have meant that any paper calculations would have taken a significant time.
A new appraisal process saw 97% of appraisals completed on time. The previous completion record was 80%, most of which were late. Automated appraisals ensure that the data is captured during meetings. Employees are prompted to confirm acceptance of the review and goals can make a significant difference as this has shown. Importantly a recent study showed that performance appraisals do have an impact both on the employee and the employers reaction. Moving the completion rate close to 100% could become significant in staff retention numbers, though it would be too early to analyse whether that is the case at Enstar.
Enstar also introduced self service. This automation of HR processes, replaced many of the paper based systems. Enstar has estimated that in turn this has helped to reduced the number of man days spent on reporting by 5.5 days per month.
Business leaders benefit
HR is becoming more strategically important to businesses as many struggle to understand and cope with the changing workforce, and the working environments they expect. Enstar are now spending less time on paperwork and are now able to analyse the data they are collected. To do this the company now uses the dashboards created in XCD. The leadership now has a global view of HR, delivering real-time information on trends and budgets.
The new solution was heavily modified. This is an advantage of the Salesforce platform as it means that the core XCD solution can be modified using a development platform that stand-alone applications are unlikely to have. Modifications using the Salesforce click not code approach are rapid and less cumbersome to maintain than older HR system customisations.
Matthew Blair, Project Manager at Enstar commented: "Working with XCD has allowed us to create a system that was heavily tailored to our current and future needs. Previously we struggled to get a real-time view of our data globally and our processes varied between regions. Now our regional HR teams are working together much more closely and have agreed corporate processes. We also have more timely and comprehensive HR dashboard reporting. The XCD team were very willing to substantially tailor the system to deliver on our requirements, which has enabled us to increase engagement and motivation across the organisation."
What does this mean
For XCD this review demonstrates the success it has had in a single client by having the ability to customise. Enstar is clearly a satisfied customer. It is no doubt looking continue to develop its HR systems to deliver further benefits in the future. Slevin commented: "I've rolled-out a variety of solutions during my career and I can honestly say XCD is by far the best. It's the most customer-focused platform I've ever worked with; extremely simple and user friendly – I love it. We've been absolutely delighted with the project delivery so far and particularly impressed with the support from the project team at XCD. We've got big plans for the future and will be looking at incorporating additional modules such as recruitment when required."
For XCD it is one of the few HCM systems on the Salesforce platform. The other notable company is Sage People (now Fairsail). Others include Gecko HRM and Employee Manager. It will be interesting to see what ADP bring later this year with their WorkforceNow integration to Salesforce as a result of their strategic partnership with FinancialForce.