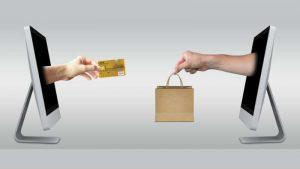 NGA HR has announced it has completed the sale of its UK and Ireland business unit to Bain Capital, the global investment firm. It sees NGA HR divest a business unit that, while profitable, diluted the focus of the global HR provider. The deal finally closed on 31st January.
For the new CEO at NGA HR, Andy Monshaw, it will allow him to concentrate on the global enterprise market. In some ways it is business as usual for the larger corporate. The deal was first announced in October and has completed within the expected timescales, though no financial details of the deal have emerged yet.
NGA UK & Ireland to get facelift
When ET spoke to Jonathan Ledgon, CEO NGA UK&I late last year, he revealed the company would change its name but only after the deal was complete. In a brief blog posted on both the Moorepay and NGA UK&I site Legdon wrote about the deal and what it will mean for customers. He commented: "As an independent company, we will focus fully on meeting the needs of the UK & Ireland markets and our customers."
The renaming and rebranding it seems will wait a little longer. There are reasons for this. Legdon added: "We plan to announce our new company name later in the year." Whether theat means next month or later in the year remains to be seen.
It is clear that the company is not going to stop innovating. In the last few months it has added new recruitment, onbaording and people analytics functionality.
What does the mean
This starts a new chapter for ResourceLink and Moorepay. As an independent company, backed by Bain it should become more decisive in the local market. Moorepay pays 1 in 6 British workers and ResourceLink is used by many companies. What will be interesting is whether Legdon looks to bring new alliances and partners to the company. There is a trend for HR systems to become more integrated with operational and financial systems. Under the larger, global brand they may not have had much freedom in this area.