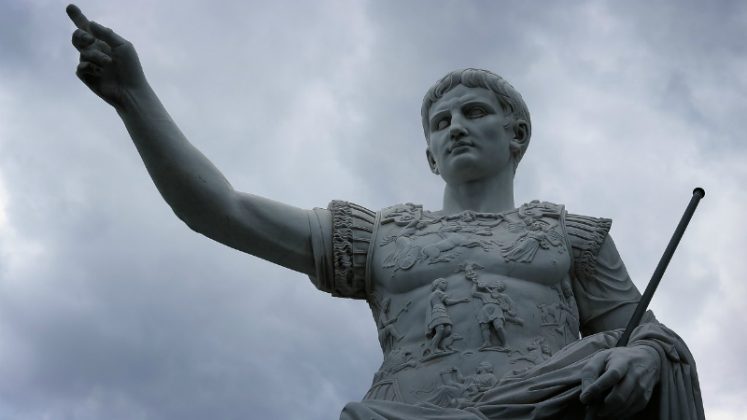 Rootstock has acquired its smaller rival on the Salesforce platform, manufacturing ERP software firm Kenandy. It sees a consolidation of probably the two largest ERP force.com software vendors that specialize in the manufacturing and wholesale distribution sector.
For Rootstock, it comes at an opportune time. It has reached a point where it is about to accelerate its growth. Rootstock recently made public its first deal in Japan with Mipox for 400 users across 12 countries. It has at least one other major deal that Enterprise Times spoke to Rootstock about at Dreamforce that has not been announced yet. To both maintain and continue that growth trajectory Rootstock needs to expand, and quickly. Doing that organically is not easy and Garrehy has pulled a typical bit of magic to acquire the smaller company.
Grabbing the Opportunity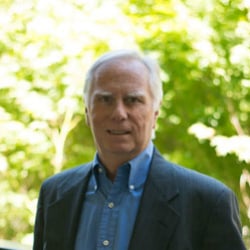 Enterprise Times spoke to Pat Garrehy about the acquisition and how it came about. "It was opportunistic, it came about with somebody saying that Kenandy was interested in being acquired. And when I heard that I said that maybe Rootstock would have an interest."
This conversation happened around the time of Dreamforce which means that the whole process only took two months. Though Garrehy did not reveal who the source was, the assumption is that they were on the board. One can speculate why Kenandy was available. It had already raised $55 million. Its revenues and position in the market meant they were probably unable to raise additional funds to continue their journey independently.
Kenandy is believed to have spent much of the investment on developing their software. Rootstock is wise to swallow up the company for two key reasons. The first is that it will be able to strengthen its portfolio with the addition of the IP that Kenandy has already created. The second is that it removes them as a potential threat. While Kenandy was not at the same stage of growth as Rootstock it might have developed into one.
Enterprise Times spoke with Chuck Berger, the then CEO of Kenandy at Dreamforce. He revealed that they had around 50 customers at the time. The risk to Rootstock was that another legacy ERP vendor might acquire Kenandy as a way to bootstrap themselves into the cloud and onto the Salesforce platform. There were other parties interested in the company, according to Garrehy.
Garrehy also commented: "Salesforce is enthusiastic about what happened. The Kenandy team is also excited now they are going forward. They have a direction. We are taking two companies and putting them together and we are going to be a force on the Salesforce platform in the marketplace"
It will allow Salesforce to compete more effectively with vendors such as SAP, Infor and Oracle in the manufacturing sector especially. As the Rootstock organisation grows it can stand alongside Salesforce, as it did at Mipox and replace more of the business software stack in manufacturers.
So what will the combined company look like
With such a rapid acquisition process Garrehy still has several decisions to make. Kenandy brings a wealth of IP, developers, consultants and a sales team that is already familiar with the Salesforce ecosystem and should make the transition to selling both products easily. If that is the intent.
In terms of the key personnel, Chuck Berger will not be joining Rootstock. Some decisions are still being made about the leadership. However, Mark Saliman is joining Rootstock as VP Finance, he was Finance controller at Kenandy, and has held several CFO positions during his career. Garrehy singled him out as one of the finds in Kenandy. It is therefore likely that the current Kenandy CFO Stephen Cumming will not have a role at Rootstock.
The key benefit for the combined company is the single focus that Salesforce will have on the company.  Rootstock will become the leading ERP solution on the platform. We asked Garrehy about the two product lines.
Garrehy answered: "We are taking the next six months to make sure that these customers are implemented that they have in the implementation stage. Make sure that the product is solid. Take our time to figure out what we want to do in the Kenandy product. That could be two product lines going forward, it could eventually be a blend. I don't have to think about those things right now. I just have to say that our mission is to make sure that the product is solid for the Kenandy customers I have to make sure that we do this in a very thoughtful way."
Benefits
The benefits are not just around the staff and the product. Another Rootstock spokesman commented: "One of the big things about this, you have been to Dreamforce and you see what we have to spend and do to get to the audience (there). Its not just at Dreamforce. Its World Tours and going out to all the Salesforce account executives. Now what this does is it clears the path. There is just one ERP supplier that is focused on manufacturing and distribution for them (Salesforce) to think about. That is a huge economy of scale on the marketing side, let alone the development side where we get all the developers. That is a huge advantage now and it will be a lot easier to let the ecosystem know we are there. "
What does this mean for Rootstock? The key is that they are likely to get more time from those AE's and will become the preferred partner in those manufacturing and distribution firms. This is bad news for their competitors. So who does Garrehy see those as? "Our targets are SAP and Infor we are replacing some significant accounts. We compete against both Infor Syteline and Infor LN."
It shows the ambition of Garrehy that he named two of the big three ERP companies. With Jan Baan on his board of advisors he has someone he can turn to for advice on competing with those products.  Oracle and NetSuite are as big a threat though. NetSuite may find that Rootstock becomes a bigger competitor, at least in the US and Europe.
Financing and the future
Garrehy was already in the process of raising funds for Rootstock. That process was put on hold though when this opportunity rose. He commented that he will return to seeking more investors. However, this acquisition should also help that conversation going forward. He confirmed where the finance for Kenandy acquisition is coming from. "The financing came from Rootstock, but we expect to raise a C round to fund the aggressive growth plans we have for the combined companies."
One might expect Salesforce Ventures to make a further investment to fuel Rootstock's growth. Rootstock is significantly stronger than it was a few months ago. It has also reduced one of the pain points of growth, finding talent.
What does this mean
Veni vidi, vici? What was impressive was the speed of the deal. Garrehy summarized neatly by saying. "I saw the opportunity, our board said go after it and I did it." Not quite Julius Caesar's immortal quote of "I came, I saw I conquered" but his own version of it.
With Rootstock yet to announce more major wins in the near future it has catapulted itself into a strong position in the Manufacturing and Wholesale ERP market. Garrehy has once again proved that he is a decisive leader as well as hands on.