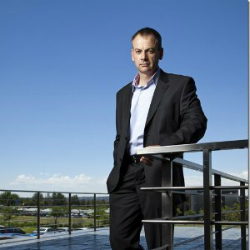 Sage has announced the appointment of Pieter Bensch as Executive Vice-President for Africa and Middle East. This brings a change of leadership with Anton van Heerdon stepping away from the business completely. Though there was no indication as to why van Heerdon left, there was a statement given to IT web in August. The company said he was taking time off: "to spend some time with his family while considering [his] next opportunities. "
Bensch will bring his experience from both HPE where he was MD for South Africa and possibly more importantly Oracle. While Sage is keen to push its credentials within the entrepreneurial space, it is also seeing traction in the mid market with Sage X3. Sage People, the HRM solution previously known as Fairsail is also doing well and Sage will want to push these products in South Africa harder. Whether it will also see a consolidation of the products under Bensch's leadership, aligning it with the US and/or European products, isn't known.
Focus on cloud
The indication is that this will bring the Sage teams better aligned in terms of its messaging. Bensch's focus, according to the press release, is on increasing the companies leadership in cloud based computing. It comes at a time when Xero is grabbing market share from the company after its recent launch in the region.
Bensch commented: "I'm joining at Sage at an exciting time when its business is enjoying rapid growth through Africa and Middle East and its cloud-enabled products are gathering momentum. I'm looking forward to working closely with the regional team as we strive to help empower entrepreneurs and business owners to spend less time on admin and more time on what they love doing. With a high-performance culture, hunger for success and smart technology, Sage is a perfect fit for me."
What does this mean
It will be interesting to see what changes Bensch makes at Sage South Africa and across the region. He has a deep experience within multi-national organisations and the challenges that the AAMEA region can bring.
Van Heerdon is not the only departure from Sage South Africa recently. Steven Cohen, head of Sage One AAMEA left in April this year as well. It will be interesting to see how the focus for the region evolves.
Over the last year Stephen Kelly has taken more of a back foot in the UK, handing more control of the reins to Alan Laing. This restructure of Sage South Africa is perhaps an indication that Kelly is evolving the international leadership to align the company in a single direction. That is good news for Sage. As of writing this article though the leadership pages at Sage were not updated with the above changes.