Salesforce has announced the release of three new Einstein features for Sales Cloud. These are Einstein Forecasting, Einstein Email insights and Einstein Opportunity scoring. The announcement comes about a year after Einstein was first announced. Salesforce also announced a new $50 AI innovation fund.
Leveraging the power of machine learning
A year after first launching Einstein Salesforce the benefits of its investment into Salesforce Einstein is being realised for customers. The launch saw Salesforce talk a lot about customer benefits from Einstein and some of that was mere speculation. Salesforce is now regularly bringing out new functionality for Einstein and customers are embedding it into their own solutions. Two recent announcement of companies investing in Einstein covered U.S. Bank and Airbus. Salesforce has also announced Financial Services cloud Einstein and this latest announcement sees even more benefits.
Bill Hoffman, chief analytics officer and head of CRM at U.S. Bank commented: "At U.S. Bank, we're committed to delivering trust, transparency and a smarter banking experience for the customers we serve. Salesforce provides us with a single platform to empower every customer and employee interaction, and we're excited about the predictive abilities Einstein Forecasting will further deliver."
This latest announcement sees the application of machine learning across the sales cycle for businesses. At every step of the sales cycle, Einstein analyses the pipeline of prospects, leads and opportunities. Einstein should remove the reliance of spreadsheets for the sales manager by providing accurate forecasts. These forecasts are self-learning and take into consideration such factors as weather and other variables that might have affected performance historically.
The solution also maps how individuals rate their own pipeline. This allows forecasting across a team to become consistently accurate. The inference is that if two salespeople rate the likelihood of closure as "probable", Einstein can analyse by each individual what that actually means in percentage terms. This increased accuracy in sales forecasting can lead to lower risk in strategic decision making. The CFO can have a higher trust in sales forecasts therefore commiting to marketing or expansion initiatives based on future income.
Further support for sales teams
Einstein forecasting is aimed at sales managers but what about sales teams? Salesforce has introduced Einstein Opportunity Scoring and Einstein Email Insights. These ensure sales reps stay focused on the most important deals. The first scores deals to identify which are the best opportunities and which of those good opportunities are slipping away. This allows sales reps to focus on the right deal at the right time.
Einstein Email insights brings the power of Einstein to the fingertips of the busy sales reps. It wades through the inbox and makes recommendations based on the contents of the email. This is a very interesting development and one that could be effectively used in other areas of Salesforce.
Einstein Forecasting, Einstein Opportunity Scoring and Einstein Email Insights are currently in pilot. They are expected to be generally available in the first half of 2018. Salesforce will announce pricing when the product reaches that stage.
Happy birthday Einstein
Einstein has made significant progress over the last year but there is more to come. Led by Chief Scientist Dr. Richard Socher, the Einstein group has published 10 academic papers in its first year. This research will lead to improved solutions that translate to better business outcomes for Salesforce customers.
In total Salesforce Einstein is now making 475 million predictions daily for its existing customers. That number seems a lot and it would have been interesting to understand how many of those led to prescriptive advice that delivered business benefit. Salesforce claims there are more than 7,000 developers working on apps to assist businesses in getting the best out of Einstein. From the simple but effective productivity improvements that Email insights deliver to the business changes, Salesforce forecasting the future with augmented intelligence is here already.
Helping those 7000 developers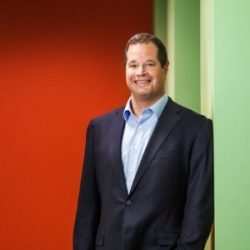 Salesforce Ventures has also committed $40 million in a new Salesforce Innovation Fund. HighSpot, Squirro and TalkIQ are already benefitting from funding to accelerate the development of their AI solutions. Salesforce Ventures has also completed an investment in All Turtles. All Turles is an AI studio that assists and nurtures start-ups with AI centric products.
This announcement follows an earlier pledge of $50 million for an SI trailblazer fund from Salesforce Ventures. Salesforce is investing heavily in its ecosystem. This is a smart move as it massively increases its ability to grow. With an ever growing ecosystem of ISP's its ability to maintain and even increase its growth trajectory is impressive.
John Somorjai, EVP of Corporate Development and Salesforce Ventures, Salesforce commented: "Artificial intelligence has the potential to make every company and employee smarter, faster, more efficient and more productive. The new Salesforce AI Innovation Fund will help accelerate the development of transformative AI solutions that extend and complement Salesforce, helping our customers reach new levels of success."
What does this mean
It is interesting that ahead of Dreamforce Salesforce seems to be ramping up its announcements rather than slowing them down. More is expected at or before Dreamforce. Bluewolf is expected to announce the availability of the Salesforce integration with IBM Watson.
Salesforce is delivering real product for Einstein now, ahead of many of its rivals. Infor announced Coleman earlier this year but as of yet there is little of substance released. Oracle are promising to deliver a lot around AI at OpenWorld this year and it will be interesting to see what is actually available. It will be interesting to see how quickly Email Insights is offered across other Salesforce Clouds and what else it has in store.