Infor has announced a strategic technology relationship with Ancile Solutions Inc. The Ancile uPerform application will be available to Infor customers via the cloud based Infor UAP (User Adoption Platform). Ancile provides three products that help companies adopt software.  Ancile uPerform, uAlign and uGuide. The press release only announced the former which is the core product by Ancile.
Eric Grosgogeat, CEO, Ancile commented: "User adoption is critical to the success of a software rollout and changes to business processes. We are thrilled that Ancile uPerform is serving as the foundation of Infor UAP for the cloud. Through our partnership, Infor's User Adoption Platform can help enable users to learn wherever and whenever they need. They will also be able to support their own performance, and the content can be personalized for each user."
So what is Infor UAP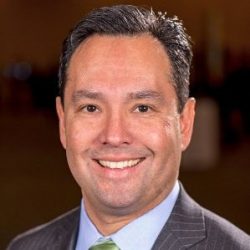 At its heart Infor UAP appears to be an OEM version of uPerform. There is no reference currently on the Infor website to the new solution though. There is also no mention of whether the tool will integrate into the Infor learning management solution.
What uPerform does is to help companies create, manage and distribute content for on demand learning and provides real-time performance support. The solution already lists Infor as a supported application but does not detail which, if any, specific applications already have content. Organisations are able to create their own content around their specific requirements though. The aim is to deliver relevant training materials through traditional or mobile content to improve user adoption.
Jason Fox, vice president, Infor Education, Infor said: "Infor is committed to providing modern software solutions to our customers, and as customers evolve and change, and invest in more capabilities to do daily business better, it's important to provide them with foundational tools, such as learning platforms, to help get the most of their partnership with us. Partnering with industry leaders such as Ancile allows us to extend the power of our cloud-based applications and allows us to offer functionality to our customers which can help keep them as agile as possible in such an ever-changing business environment. Ancile has long been known for their expertise in the enablement space, and we are very excited to utilize their cloud solution to help Infor customers."
What does it mean
As it looks to roll out software to ever larger companies, user adoption becomes critical for successful implementations. This partnership is an interesting one and will deliver significant benefits for both Infor and Ancile. For Infor it is that Ancile already supports more than 30 languages it is already internationalised for its market. The solution also reduces the cost of adoption for new software. Ancile believes that uPerform reduces the time for companies to author content. It also claims to reduce help desk support by up to 50%. These are significant savings as organisations look to change their software.
What will be interesting to see is which customers take up the Infor UAP application. Additionally, how successful their deployment is. What isn't clear from Ancile or Infor is measurement of user take up. uPerform does give the opportunity for users to deliver feedback to content creators and share insights. However, there is no mention of measuring user adoption. This may be something that Infor brings to the table itself later. It will have the statistics in some form available to it.
What Infor needs to add to this in our opinion is User Experience Measurement, similar to that provided by Knoa for SAP. It is useful providing tool for users to adopt new pieces of software, but unless it is possible to measure the actual value is hard to calculate. It also helps organisations understand where investment in the content needs to focus.