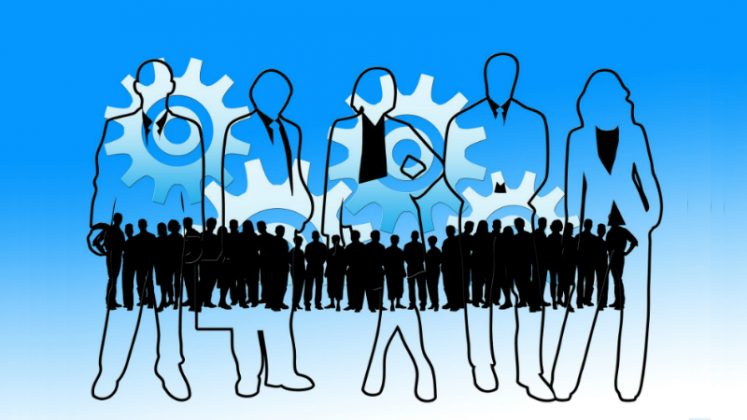 ADP and The Hackett Group have announced a strengthening of their partnership around HCM. The announcement sees new clients of ADP Workforce Now given access to some of The Hackett Group's knowledge base. This includes benchmarking tools, metrics, best practices, research and performance studies. Workforce now is aimed at companies of between 150 and 999 employees. The agreement extends the one that currently sees The Hackett Group offer best practise consultancy services to customers of ADP Vantage.
Just new customers?
The inference is that only new customers of ADP Workforce Now will benefit. They will gain access to The Hackett Groups benchmarking tool. The Hackett Group will get a broader and deeper data set to improve their benchmarking and analysis. Their hope is that they will then be able to upsell additional services to ADP customers.
For companies looking to implement an HCM solution this is probably the best time to engage with any HCM consultancy though. It is the point where companies should reconsider their processes and is often the best time to change them.
Harry Osle, The Hackett Group Global HR Advisory Practice leader commented: "Our research has proven that technology is only one part of achieving world-class HR performance. It takes a balanced focus on people, processes, technology and information to achieve world-class performance. This expanded alliance will enable new ADP Workforce Now clients to begin their implementation efforts with a clear understanding of where their greatest opportunities for improvement are, and how they can address them. It will also provide this unique insight to the ADP implementation team, allowing them to set up and configure the software consistent with customer priorities and Hackett Best Practice references.
"Companies of this size are generally in growth mode, and HR is often too busy fighting fires to focus heavily on best practices in HR. By relying on our empirically-proven best practices, they can achieve far greater ROI, see results more quickly and position themselves to provide better strategic support to the enterprise."
Will FinancialForce HCM customers benefit too?
This may also be good news for customers of FinancialForce HCM. They will migrate to ADP products following an announcement at Community Live earlier this year.  That subsection of potential ADP customers was not mentioned in the release. It seems unlikely that they will be left out. This will further extend the benchmarking statistics of The Hackett Group. It will also be able to reach more companies with its consulting service.
What is so good about this
At first glance an HCM leader might wonder what the advantage of this offering is. Entering their data into a benchmarking tool before they implement a solution seems like work for no benefit. However, an understanding of where the status of HR Processes are in comparison to others is valuable. The Hackett Group's research shows that high performing HR functions operate at 64% lower cost than the average firm with under 2,000 employees. Automation of key processes is one of the ways that this is achieved. Better talent management also leads to higher productivity.
What does this mean
For ADP this is a partnership that appears to be working. Many partnerships falter and fade away without any real concrete benefits. The Hackett Group has clearly seen a return from its existing relationship with ADP in larger enterprises. Offering the benchmarking tool to mid-sized companies will bring additional insights and data for them. Could The Hackett Group could cope with the volume of work from smaller companies? It will be interesting to see
This is good news for ADP against a back drop of Bill Ackmans destabilising attempts to change the company leadership.  John Ayala, president of Major Account Services at ADP commented: "We're delighted to be offering new ADP Workforce Now clients access to the best practices, benchmarking tools, and research data from The Hackett Group. This alliance further strengthens ADP's commitment to help clients better navigate their path to world-class HR by providing them with access to HCM industry best practices."