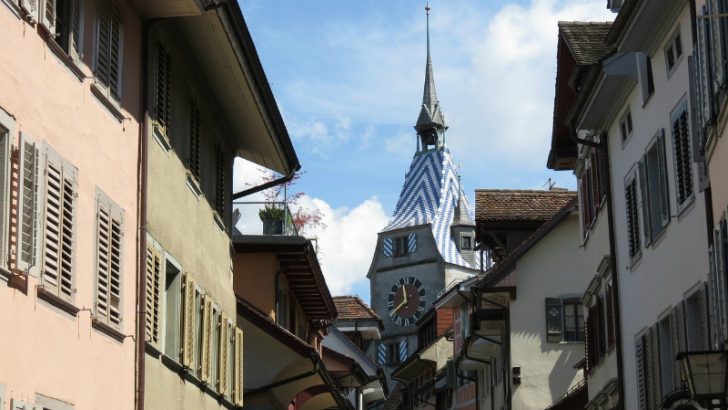 DFINITY Stiftung (DFINITY) of Zug (Switzerland) and Palo Alto (California) has announced its formal intent to create an open network that serves as a massive virtual mainframe computer in cyberspace and act as a new kind of decentralized cloud. DFINITY will launch a ten thousand node demonstration network later in 2017 to showcase some of its new technology in action. The company's main fund raising round will coincide with this. This will enable independent developers and investors to monetize the growth of the blockchain and DFINITY to continue development of the infinite decentralized cloud.
Dominic Williams, President and Chief Scientist, DFINITY said: "the quality of our rapidly expanding team is unparalleled within the industry and composed from real superstars. We are building a NASA for decentralization with research centers in Silicon Valley and Switzerland. The paradigm we pursue has been termed Web 3.0 and Internet 3.0."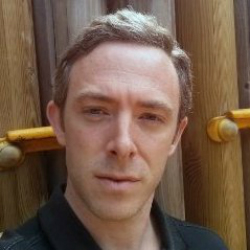 DFINITY and blockchain
DFINITY's network seeks to provide greater scale, speed, security and throughput. If achieved, this will allow the business world (for example) to solve currently unsolvable problems. It will accelerate the move by businesses and all their transactions to the blockchain. On the DFINITY blockchain, all transactions are more transparent and secure.
In doing this DFINITY capitalizes on already massive commercial interest in blockchain technology. It is seeking to become the platform of choice, by providing:
massively improved algorithmic governance
an adaptive network
better platform up-time
system security.
As an open network this will enable the fabric of the Internet to play the role of cloud provider. The key to this is using novel blockchain computer technology to make disruptive applications possible.
For example, DFINITY will enable the power of supply chain transactions, Internet of Things, financial markets & exchanges, charities, and intellectual property management to exist on an unbounded, open and secure platform. With increased performance and, eventually, infinite capacity. The DFINITY network (the company claims) will:
support the creation of new 'open source businesses' in the form of autonomous software that will compete with monopolistic tech operations such as eBay and Uber
power enterprise applications in a way which will lower enterprise costs by reducing the human capital currently involved in R&D and system maintenance.
DFINITY's concept of decentralized intelligence
DFINITY embodies a decentralized 'world compute platform'. Such a platform requires management by decentralized intelligence integrated into systems which can make arbitrary changes. This has to act to:
mitigate misuse
protect users
fix problems
optimize network configuration
upgrade (eamlessly) its protocols.
The DFINITY system depends upon human-controlled 'neurons' operated by client software. These follow each other and cascade to decisions. Neurons are created by depositing 'dfinities'. They earn 'rewards' for the performance of voting services.
DFINITY user protection
In DFINITY the 'Code is Law'. This is contingent upon the decisions of the nervous system. The recent Bitfinex theft and hack of the DAO showed that hackers can steal keys and can sometimes break smart contract systems if there are design flaws.
A key purpose of the DFINITY's'Blockchain Nervous System' (BNS) is to return funds where possible, in effect to reverse the damage of hacks. The BNS should be able to fix systems that have simply failed due to engineering errors, such as a complex autonomous system that has deadlocked. This increases comfort for consumers and businesses alike, many of whom will be unable to adopt decentralized systems without such protection and recourse.
About DFINITY
DFINITY Stiftung is a not-for-profit organization dedicated to the research and development of "DFINITY" blockchain technologies. With its decentralized, unbounded cloud platform, DFINITY aspires to power the third-generation of the blockchain. To do this it is building a new blockchain computer. This is similar in concept to Ethereum but has (according to DFINITY) vastly improved performance and ultimately, unlimited capacity.
Part of DFINITY's claim to significance arises because its computation platform creates a permanent record for a more sophisticated cloud-enabled approach to commerce. This opens possibilities. It could upend the limited, insecure and costly financial transaction platforms in use today. But that will not be tomorrow.
What does this mean
According to Dominic Williams: "If businesses relocate their enterprise IT to the DFINITY network en masse, hundreds of billions of dollars in value will be generated each year as costs are cut and the benefits of its blockchain-derived properties are exploited. The migration in turn will fuel the creation of Open Decentralized Business Infrastructures (ODBIs)." (Medium)
Prima facie this seems incorrect. DFINITY will not create billions of dollars of value. It may release these as reduced costs which implies substantial loss of employment. As Willams says elsewhere in the same Medium piece: "... the costs of enterprise IT are almost all related to the human capital involved in R&D, system maintenance, and administration. It is in dramatically reducing exactly this supporting human capital and thus overall costs that DFINITY will excel."
The claims are hyperbolic, yet the concept is not. If DFINITY's aspirations are achievable, the carefully crafted plans of the likes of Amazon, Microsoft, Google, IBM and others will all be threatened. But not imminently.