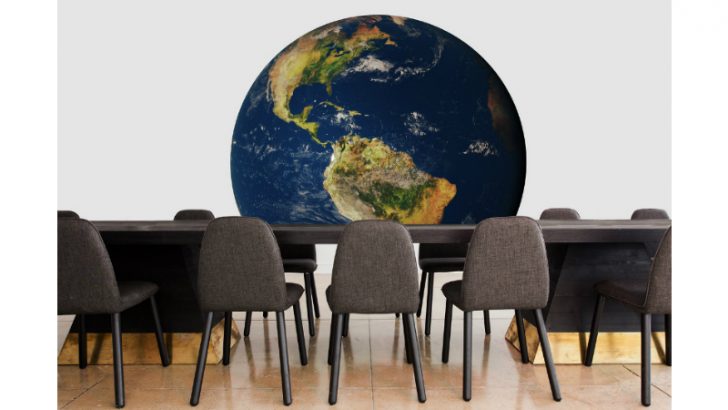 Correction below : Please see comment at bottom of article
The battle to influence ADP by the billionaire Bill Ackman continues with Pershing Square naming and nominating three directors to the ADP board. This could be seen as a climb down by Ackman after he previously requested to nominate five several  directors and potentially moving for the CEO to be replaced. Pershing Square will also reveal what they see happening at ADP in the near future.
The nominees include Bill Ackman himself, Veronica Hagen, the retired chief executive of Polymer Group, and Paul Unruh, a retired executive of Bechtel Group. They will be introduced at the upcoming annual shareholder meeting. Unruh is no stranger to technology companies and is currently on the board of Symantec as well as several other positions.
Hagen is an experienced non exec holding a directorship at Southern Company where she chairs the governance committee. She also sits on the boards of American Water Works Company, Inc. and Newmont Mining Corporation. Hagen does not appear to have any experience with a software company though.
Neither of them have worked with Pershing Square before. In a Pershing Square press release Ackman stated: "We are pleased to nominate such superb independent directors to the Board of ADP who will bring relevant skills, expertise and judgement to assist the Board in achieving ADP's maximum potential".
The ADP Nominating/Corporate Governance Committee of the Board will evaluate the three nominees to see if they add value to the company. This is appropriate due process. They will probably not complete that process before the next shareholder meeting but it will be interesting to see what happens.
Is anything wrong at ADP?
Not according to ADP. The company issued another press release commenting that: "The Board is always open to good ideas regardless of their source and reiterates the invitation it made to Mr. Ackman last week to present his ideas to the full Board on how to improve ADP's operations, profitability and competitive position."
While this language is conciliatory ADP were also firm in reiterating the recent strong performance of the company. Ackman is after improving future growth rather than historic performance. He also doesn't appear to be in a conciliatory mood. Rather than present the findings to the board privately, Ackman is using the research that Pershing carried out to achieve greater control of the company.
Pershing Square will present their findings in a public webcast for investors on Thursday, August 17, at 9:00 AM EDT. They could have presented these findings privately to the board at ADP. In not doing so they will not win many friends. It is possible that he already has shown them to some board members at ADP who share similar feelings. However, this is mere speculation at this time. If the nominations are put forward to shareholders quickly it might reveal that Pershing Square has made some valid points.
What does this mean?
This is not going away. Ironically it will mean that the focus of the ADP board is distracted by Pershing Square at this time. It may just be the way that Ackman prefers to operate. One suspects that many companies would wish their shareholders were slightly more discrete. Few will appreciate a shareholder publicly providing detailed comment on operational performance to the company and board.
Many of the older software companies are going through a huge transition at the moment from on-premises deployments to cloud. It requires a fine balancing act in maintaining legacy product and enticing, urging or compelling customers to cloud solutions. This includes the migration from licence and maintenance based revenues to subscription revenues.
During that transition, there are many challenges. It may be that Ackman has discovered a problem with the ADP methodology for doing so. Rodriguez and his leadership team should be aware of them and have actions in place to mitigate them. Almost all other companies have their own problems in this area. Fewer want them made public.
It will be interesting to see what Pershing Square has discovered is wrong with ADP. It seems unlikely that they have discovered a way to resolve the issues. For ADP it might force Rodriguez to reveal more of his strategy in public that he might otherwise have done. This could hand the advantage to competitors.