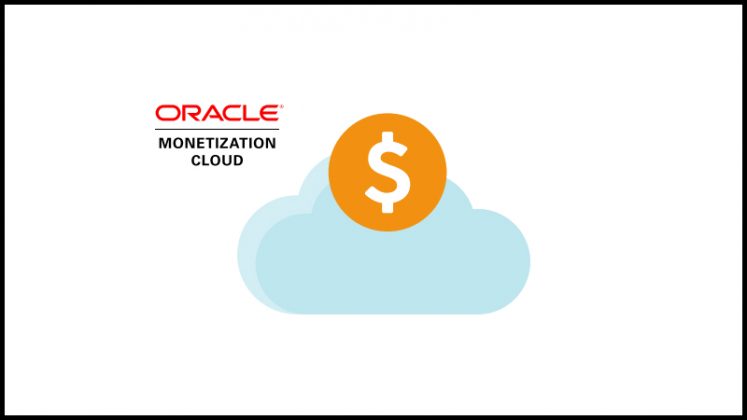 Oracle has announced the availability of Oracle Monetization Cloud. The new services will allow Oracle ERP Cloud and Oracle Customer Experience cloud to support newly emerged business models. In some ways this has been slow in coming. Oracle NetSuite delivered SuiteBilling more than a year ago which provided similar functionality for that cloud ERP solution.
This is just in time. According to the Digital Transformation benchmark report by Nemertes Research 56% of enterprises will have shifted to a subscription economy model by 2017. If this seems high Oracle also cite the Economist Intelligence Unit from 2013 who said that 40% of businesses had already added subscriptions to their business models.
The new business models are still evolving, and they are already quite complex. The options to monetise digital services are still evolving with onboarding through to billing services all subject to change. Andrew Dailey, Managing Director of MGI Research commented: "Subscriptions, demand-based price models, pay-per-use, and increasingly complex agreements with a litany of unique entitlements are now the norm."
Delivering the business model for transformed business
Oracle Monetization cloud aims to solve these problems for new born and evolved organisations. It delivers the ability for organisations to support these business models. It also leveraging Oracle's strength in cloud. The solution is fully integrated with its other cloud solutions including the Oracle security model. While not specifically stated in the press release it should also be available on the enhanced Cloud at Customer solution as well.
The solution allows companies to set up new subscription models for customers. These include discounting options and also enable personalisation of offers by end users. The ability to offer such flexibility is important. Today's customers expect flexible pricing, one size does not fit all. To meet those customer needs Oracle has developed the solution to be flexible and scalable.  This is almost certainly a separate service like NetSuite's SuiteBilling. The solution needs to cope with the multiple relationships between products, customers and time. It is no longer possible for companies to have a single price list.
The solution also supports the onboarding, rating, and the migration from single purchases to subscription and the calculation of recurring revenues. This full lifecycle management of subscriptions should help to increase retention of customer. One of the most important metrics for subscription business is customer churn. Functionality and rating systems help decrease churn. Other features include the ability to customise invoices, deliver personalised selections at point of retention and full support for a flexible rating, discounting and billing process. The details of what kinds of discounting systems offered is not readily available from the Oracle Monetisation Cloud site though.
Compliance and integration
With the changes under IFRS 15 and ASC606 to the calculation of recurring revenues compliance is now critical for companies using recurring revenue models. Oracle claims full compliance with Payment Card Industry (PCI), GAAP and Sarbanes-Oxley. This should include the new regulations that come into force although it is not specifically mentioned. The solution does cover "a range of digital business models".
Again, this is where the information available is scant on the Oracle site. There are a lot of business models that Oracle Monetization Cloud should cover, it just doesn't state them. For example; Freemium, subscription, usage based, micropayments, and a combination of the above should all be supported in the new solution.
The solution does support several out of the box connectors and standard integration protocols suc as SOAP and REST API's. This enables customers to connect Oracle Monetization Cloud to other solutions such as Oracle ERP, Oracle CX, Chase Paymentech and other third party CRM, e-commerce, ERP systems and multiple payment and tax gateways.
Doug Suriano, senior vice president and general manager for Oracle Communications commented: "In today's competitive business environment, customers are demanding the power to purchase the products and services that they want, when they want them, at a price point that they can afford.  Oracle Monetization Cloud enables digital service providers to quickly launch innovative offerings and deliver a positive customer experience while reducing revenue leakage and improving financial reporting and compliance."
What does this mean
Oracle has clearly taken a leaf out of the NetSuite playbook with this announcement. The solution appears similar in functionality to SuiteBilling. What is disappointing is the lack of detail in the supporting documentation. The press release and feature list talk about delivering a complete solution but there is little actual detail around what is supported.
However, that they have a separate module for supporting the billing lifecycle of todays digital business is positive. The Oracle solution will bring the flexibility, scalability and elasticity that its customers will need. Integrated within wider Oracle ecosystem and sensibly separate from the finance solution it will enable organisations to support the transformation of their business models as they look to introduce new business models.