Harri and ADP have announced the integration of their software to help companies reverse the growth of employee turnover in hospitality and leisure. Turnover in hospitality jobs has increased in each of the last six years according to the Bureau of Labor Statistics. While still below the peak of 80.7% in 2007 it has now climbed to 72.9%. If the economy continues to recover, that number could increase to the 80% as seen consistently across the early noughties.
Turnover costs
Staff turnover costs companies a significant amout of time and money in terms of recruitment, selection and onboarding. While the Bureau of Labor Statistics covers the US, the problem is endemic across the globe. The effect is that companies often need to virtually replace their whole workforce each year.
The answers for more companies is automation of processes. ADP and Harri have integrated their solutions to help companies achieve just that. Harri provide a cloud based solution in six international markets to help hospitality businesses source, hire and manage talent. The Harri app can be found in the ADP marketplace. Combined with ADP Workforce Now, the solution helps companies to reduce the time to hire. It also decreases onboarding for hospitality employees. There is also a second app available that allows Harri to interface with ADP Data for payroll processing.
Reducing the load on HR
Harri was implemented by the Altamarea Group which runs fifteen restaurants. It reduced its hiring expenses by 48% and time to hire fell by 68%. Altamarea is now implementing the bridge between ADP and Harrri to achieve even greater savings. This will reduce the double entry load for its HR team and leave them for more strategic tasks.
When integrated, the onboarding process can include the transfer of information from Harri through to payroll. This eliminates data re-keying errors. It means that employees become responsible for the accuracy of their own data entry, in many cases. Harri also provide an integrated job search board for advertising jobs. Integration and data transfer with third party job boards is often no longer needed, or reduced. These two solutions provide virtually everything a hospitality company might need for its HR team.
Luke Fryer, CEO and founder of Harri commented: "In the hyper-competitive hospitality industry, finding and keeping great talent is more important than ever. By combining our solution with ADP Workforce Now, we're giving operators and HR professionals access to tools that will fundamentally change the way they find, hire and manage talent, while still having direct access to their payroll and benefits system of record." 
Several companies have already adopted the combined solution to great effect. They include, Nando's, Cava Grill, and NoHo Hospitality Group with more than 1,100 employees. Kelly Perkins, Director of HR for NoHo Hospitality Group, said: "The Harri and ADP platform has streamlined all of our HR related activities while saving us time and money. Our new hires and employees actually enjoy interacting with the digital onboarding system, which eliminates manual entry and the inevitable errors that come with it. Our managers appreciate the transparency and access to information that this integrated solution has provided."
Conclusion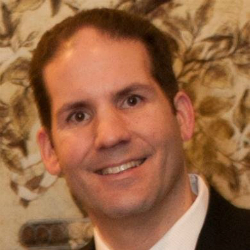 There are aspects of the Harri solution that duplicate the ADP Workforce Now application. Where vertical market applications have established a strong market share, it can supplement and enhance the wider HR functionality of ADP. Hospitality and Leisure has one of the highest turnover rates in industry. The combined solution, along with ADP Payroll, can provide the backbone of a company's requirements.  While this does not commit to lowering turnover rate the solution does automate many of the processes. It will save time for HR Teams, that are unlikely to have additional budgets, to meet an increasing problem.
Don Weinstein, ADP Chief Strategy Officer commented: "The realities of rising wages and higher staff turnover have become mission-critical issues for hospitality businesses. Our integration with Harri enables businesses with a single HR platform to access workforce data, securely integrate other applications, and utilize developer resources to enhance their existing solutions, so they can correct underlying inefficiencies and ultimately succeed."