Oracle has announced the launch of the Oracle Data Integrator Cloud Service. This service is designed to extract, load and transform (E-LT) data into big data repositories. It supports Oracle Database Cloud Service, Exadata Cloud Service and Big Data Cloud Service. There is also support for non Oracle services. What is key to the architecture is that it does not need to transfer the data to another location in order to transform it. This is important for a cloud data transfer service. It reduces the number of transfers that other services take and increases the speed accordingly.
Flexible service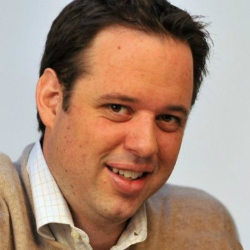 The solution works with on-premises solutions and in the cloud. It supports several different databases and can ingest data from multiple sources such as Hadoop, applications, JDBC, files, XML, JSON and web services.
Jeff Pollock, vice president of product management, Oracle commented: "To be effective and agile, enterprises need seamless communication and flow of data between sources and targets – data originating from IoT, Web, and business applications or data that is stored in the cloud or on premises. Oracle Data Integrator Cloud provides businesses with a high-performance, simple, and integrated cloud service to execute data transformations where the data lies, with no hand coding required, and without having to copy data unnecessarily."
Designed for speed.
To improve the speed of E-LT, Oracle has designed a new architecture and is taking advantage of parallel processing where appropriate. Businesses selecting the service are able to take advantage of the integrations into Oracle's existing PaaS solutions, including Oracle Database Cloud, Oracle Database Exadata Cloud, and Oracle Big Data Cloud. There are also pre-built integrations for big data technologies such as Hive, HDFS, HBase, and Sqoop.
Oracle also provides several code templates, known as Knowledge modules. These decrease the time taken to begin the data movements. They include : Reverse engineer metadata, journalise (CDC), load from source to staging, check constraints, integrate transform and data service. As they are reusable, companies are able to add new sets of data to ingest easily and rapidly consolidate their data from different sources. By decoupling the design, ODI mappings can transfer between underlying technologies without the need for extensive re-coding.
The new Oracle service transfers data rapidly between data lakes and is also rapid to configure and set up. The graphical user interface is intuitive and allows developers to map data fields quickly and easily.
How much does it cost?
Oracle provides two sets of pricing: Non Metered and Metered. Non Metered pricing is $2,000/month/ Host OCPU. It is the OCPU's running the Oracle Data Integrator Cloud Service instance that are counted. For metered pricing there are two elements. Either $4,000/month/Host OCPU of $6.72/Hour/Host OCPU. This second option is interesting. It should allow companies to build templates and expertise to carry out the initial E-LT of data. If they need to repeat the transfer at a later date they can use a metered solution to cut the costs down.
Conclusion
Oracle has produced an E-LT service that is suitable for migrating the large data lakes that analytics requires without some of the issues. That it doesn't need to take an interim copy of the data is key.  he parallel processing capability is not explained in detail and it would be interesting to see some actual benchmarks for this service against competitors.
As companies look to consolidate their data for improved analysis this tool should gain the interest of several companies.  It could also become a key player as Oracle looks to persuade companies to move into the cloud ERP. Ingesting data quickly between on-premises and cloud databases is a challenge that companies need to overcome. For those considering moving to an ERP solution, this is a major hurdle.