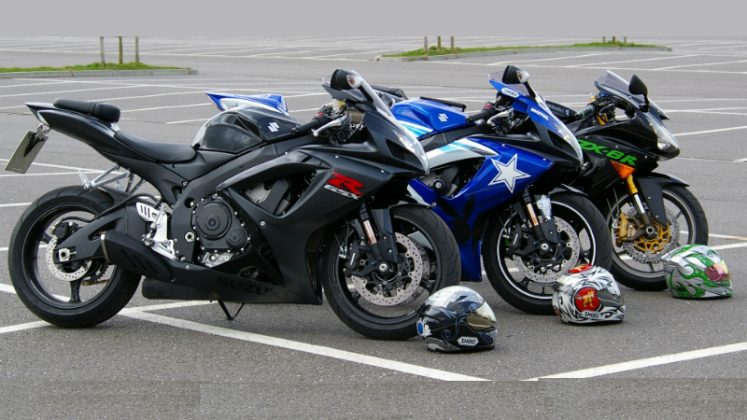 Sage announced three new Sage X3 partnerships this week. We spoke to David Vallance, strategic alliances, UK Enterprise at Sage to get a deeper understanding of what these alliances will mean to Sage and its customers. Sage X3 is the enterprise ERP solution that Sage offers to the mid-market. It had a very successful year in 2016 in the UK and elsewhere.
According to Vallance these are not the only partnerships formed in the last quarter but they represent a cross section of those that they have set up. The three partnerships announced are with Clout, Atlas Cloud and BrightBridge
Clout – A Fairsail partner
Last year Sage invested heavily in Fairsail, an HR solution built on the Salesforce platform. This announcement sees Clout sign up with Sage X3 to help them implement Sage People of which Fairsail is part. . This is a white labelled Fairsail product that integrates to Sage X3. As Vallance explains: "They will work with our direct Sage team and partners to deliver the Sage People element of an implementation. They have Fairsail skills and delivered many implementations already. They have been working with our Sales team and come up with various go to market strategies for Sage People."
This is good news not just for Sage and Clout but also for Fairsail and potentially Salesforce. Promoting the Salesforce based Fairsail HR solution to Sage X3 customers could increase the amount of Salesforce licenses sold. It will also deepen the relationship between Sage and Salesforce, especially following the Sage X3 and Salesforce integration announced last year.
Nanik Mirpuri, Founding Partner, CLOUT, commented: "We work with some of the world's leading cloud-based business applications including Fairsail to help our customers implement game-changing solutions. By working alongside Sage to deliver the Fairsail HR Management System, we will be in a strong position to deliver a seamless and timely customer experience to shorten time to value."
Atlas Cloud – a Cloud Service provider.
Atlas Cloud will deploy Sage X3 into a cloud for customers. This seems odd as Sage also offer a cloud hosted Sage X3 using AWS. Vallance highlighted the key differences saying: "X3 is available via AWS in the public cloud. What this provides is choice for people that potentially wouldn't want to go down that route. It is for those who want to look at a private cloud rather living on a public infrastructure. It also offers more flexibility to a customer who has more complex requirements in terms of legacy applications within their environment that might not be able to talk AWS. Ultimately, it's about working out with the customer what's the right option for them based on their circumstances and then this could come into play."
Atlas will also offer a public cloud solution according to the press release. Some companies may prefer the level of relationship they can have with a smaller provider. AWS are often accused of being a faceless provider by small businesses. Can Atlas deliver enough value compared to a public cloud offering managed by Sage directly? Sage sees the public cloud choice as obvious. Vallance stated "Absolutely, it is an AWS public cloud strategy first and Atlas Cloud would provide an additional choice."
There is definitely an opportunity for companies seeking more personal account management and / or private cloud solution for Sage X3. Pete Watson, CEO of Atlas Cloud, said, "At Atlas Cloud, our mission is to mobilise enterprises and their workforces, by helping them choose the right cloud-based solutions to get the best business outcomes. We recognised the benefit Sage X3 could offer our customers by allowing businesses to bring all of their core processes into one streamlined platform, and its functionality makes it an ideal addition to our portfolio."
Brightbridge – A traditional ERP partner
Brightbridge is a more traditional ERP channel partner. They already have a NetSuite practice and have been a Sage partner for several years. Their consultants also have experience of implementing Sage X3. Becoming a Sage X3 partner seems a natural evolution in their relationship with Sage. What is interesting is the path they will take with regards NetSuite. We reached out to Brightbridge to ask this question, but have not had a response. We will add a comment to the article when we do.
In general terms Vallance commented that the market is big enough for channel partners to have multiple practices that don't compete. In fact he believes that they give a customer more choice. He explained what Sage are trying to do: "We are trying to take this out to partners who are already selling another ERP vendor solution. There are other partners we have recruited that are not part of this announcement that do that. They see the value in having an X3 practise as a completely different revenue stream."
Ian Robertson, Sales and Marketing Director, BrightBridge, commented: "We recognised an opportunity, both for BrightBridge as a business and for our customers, to build a team with dedicated Sage X3 expertise. At BrightBridge, we focus on helping our customers grow their businesses. Sage X3, with its ability to enable faster and more flexible business management, is the perfect solution to support lean growth."
Conclusion
According to this release Sage is growing is partner ecosystem for X3. What is also clear is that those partners come in all shapes. According to Vallance there are further channel announcements in the pipeline. These will continue to show a variety of partner type. Whether these will include further application partners such as Fairsail is not known. With Sage X3 integrating to Salesforce it is an opportunity that some ISV's might take advantage of.