We sat down with Richard Card, CIO at Savills. Savills are an international property consultancy offering the full breadth of real estate services across both residential and commercial property in the UK, Asia, Europe, Australia and the US. The group also has its own investment management arm, Savills Investment Management.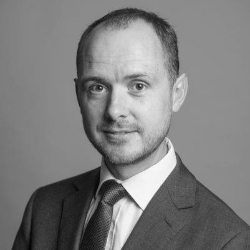 What are the responsibilities of your role?
Essentially my role covers everything "IT" from a technical and digital perspective including strategy, security and the day to day 'business as usual' support for the EMEA region. I also run a number of global committees covering group IT security, policy and technical direction.
What holds your interest in your current role?
The diversity and breadth of the Savills business, mean that no two days are ever the same. As a company we pride ourselves on being very entrepreneurial, which means we are often developing new service lines, or acquiring other businesses, all of which have technology implications.  I am constantly learning.
Google Apps or MS Office?
MS Office, all the way. There is nothing wrong with the Google apps suite but the prospect of changing thousands staff to new software, which is very different and provides almost no additional benefit, is a task that would never find itself high up the priority list!
What ERP solution do you use?
That is a difficult question, as it depends on your definition of ERP. We are in the process of implementing MS Dynamics AX for finance and billings. Over time it will become our de facto ERP suite across the globe. We have gone live in a number of countries across Asia and 'go-live' for the UK is planned for early 2017 with our other businesses globally following shortly after.
What are your key challenges for the next 12 months?
Savills is growing at quite a pace, not just in the UK and EMEA but across the globe. With this increase in user base comes more requirements for technology and therefore more complexity. I am also seeing the security aspect of my role increasing as the risks grow and the cyber agenda raises its profile with business leaders.
Given the rising cyber security threat, what key things do you think your company and the industry should be doing?
One of the most important parts of dealing with cyber threats is raising awareness of what individuals users need to do themselves – for example, being guarded about potential phishing links in emails.  It is great to see the UK Government running end user awareness programs such as cyberstreetwise.com, which helps with educating people in good cyber practises.
What is your tip for new CIO's?
My number one tip would be to employ the best people you can afford, show them where you want to be and then empower them to make the decisions. Once you have a great team things will fall into place. It's about people first then the technology.
How did you get into IT in the first place?
As a teenager, I had an interest in technology and building things. I sort of fell into my first job which was in a PC customer configuration build shop, building and configuring PC's for large corporates.   I loved that job and worked my way up from there.
Do you have a tip that you can share about transformational projects?
I would say that the term transformation is overused. You can apply that word to many projects out there. Is it transformational to upgrade your version of Office? You could say so but I'm not sure. The biggest tip I have was given to me by someone else:
"It is not about what you are doing – it is about what you are trying to achieve".
You need to make sure you go into the project with the sponsor understanding the objective. For example, I want to make this more efficient in X area, or I would like to earn more money or gain more competitive advantage in Y area. Never lose sight of that otherwise you end up disappearing down a rabbit hole and your project becoming another IT implemented technology change, rather than as they say "A transformational project"
Do you consider yourself fit to be a CEO?
Depends what of! I think I could be a CEO for a niche IT consultancy firm but certainly not of a global property consultancy!
What was the latest business book you read, your favourite book or podcast?
Probably the best book I've read in recent years is the Steve Jobs autobiography. I really enjoyed it purely for the fact that it shows just how eccentric Steve Jobs was. There were some real nuggets of gold in there especially if you read between the lines. One quote I remember is about the art of shipping software and I have really seen this in working life. You can carry on refining and critiquing a product, especially when it comes to software development, but there comes a time when it is good enough to get it out the door then deal with the minor fixes iteratively later.
I listen to the Guardian tech weekly poscast and a number state side product specifics ones around Microsoft and security podcasts, purely to keep up to date. I also really quite enjoy the BBC Radio 4 news quiz on a Monday morning, that makes me laugh.
How do you prioritise operational work against project/transformational work?
This is an incredibly difficult challenge for all IT leaders, particularly if you have a limited size of team or low team vs user ratio. We split "business as usual" and project work into two separate teams in all areas such as projects, development, support and so on; and to ensure that staff remain motivated when undertaking both, we rotate staff between these teams. We also use best-in-breed third party consultancies to scale out our project or transformation teams.
Isn't that a risk?
We don't think so.  The skill set within the internal team is slightly changing. Where I would have had a number of very skilled technical individuals sitting in the  teams 'doing the tech'.  By using external consultancies allows us to have leading experts working on very specialists parts of projects who can also up-skill our internal teams for further development or on-going support. The internal project teams are commercially aware, good project managers and good at chasing through deliverables rather than just being technical resources.
What's the one question you'd like to ask another CIO to answer and can you answer it yourself?
"Does the increasing hype of the CDO role make you change your stance within the CIO role?"
Does the increasing hype of the CDO role make you change your stance within a CIO role?
Yes, I'm building a great team allowing me to spend more time on exciting 'Digital' initiatives.
Thank you Richard