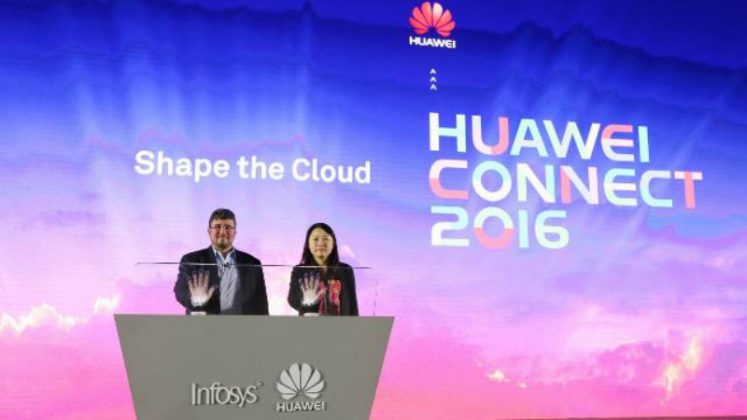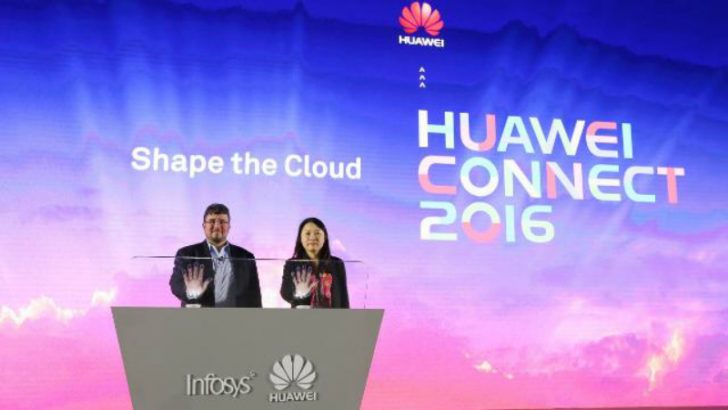 Huawei and Infosys Finacle have announced the New Financial Cloud Solution for Mission Critical at Huawei Connect 2016. The solution consists of Huawei hardware and Infosys Finacle software. They are targeting banks who want a complete cloud solution with a low total cost of ownership.
New Financial Cloud Solution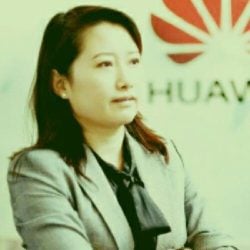 The solution see the entire Infosysys Finacle product portfolio running on the Huawei FusionCloud platform and the 32-Socket Kunlun server. This includes: core banking system, online banking, mobile banking, customer relationship management (CRM) and wealth management. In providing the complete solution for a data centre Huawei makes implementation and maintenance simpler.
When it was first announced Kunlun seemed to be a potential threat to IBM in the banking market. This is the first real solution based on Kunlun and its success will be closely watched. It could see Huawei in a position to threaten the dominance if IBM in this space. Huawei has already been disruptive in the ERP market with its SAP deals.
The announcement will also come as a blow to Oracle who welcomed Infosys Finacle banking software onto its platform last year. Finacle is also available on Microsoft Azure as the company looks to spread its bets amongst hardware and cloud providers
Diana Yuan, president of marketing and solutions sales of Huawei's Enterprise Business Group (Enterprise BG) commented: "Powerful forces are reshaping the financial industry, transformation is vital to remaining competitive but there are multiple challenges associated with making this a reality. Huawei recognizes customer needs as the primary force driving ICT deployment. Huawei's work with Infosys allows us to better understand the needs of the customer, and also carry out business-driven ICT infrastructure (BDII) construction. With this partnership, we can merge the latest innovations with detailed industry expertise, ensuring that we can co-create and deliver solutions and experiences that go beyond the sum of our individual capacities."
Banking in the digital age
This partnership is intended to be a flexible commodity solution for banking. This is something Huawei and Infosys Finacle believe has not been done before. It is available to deploy in three alternative scenarios: self-operated private cloud, industry public cloud, and cloud appliance. Each solution will be appropriate for banks around the globe. Can Huawei can persuade banks away from their existing hardware of choice to the Chinese company?
The challenge for banks is that they then need to leverage this for the next generation of banking services. Like many other industries, banking is having to evolve in the digital world. The keynote address was goven by  Brett King, the author of Bank 3.0. His book, subtitled: "Why banking is no longer somewhere you go, but something you do" looks at banking in the digital age. He commented: "This means that in a Bank 3.0 world, customer and consumer behaviors will change radically. Bank cards and cash will no longer exist. Customers will no longer need banks to be a finance channel. Instead banking will become more of a lifestyle.
"That means banks need to respond to this consumer shift and use new technologies such as mobile Internet, smart devices, and machine interaction in order to place the customer at the center of the process. In essence, banks must completely revolutionize their branches, processes, management, and systems. Through the implementation of new innovation, banks can improve both their own efficiency and the customer experience, creating win-win outcomes and new competitiveness in the digital era."
…and in the future?
Banks will need to understand how to interact and work with such things as the mobile wallet. As Bitcoins and other crypto currencies become an everyday currency will they replace the use of national currencies? Banks are already beginning to commoditise their traditional services and deliver a new generation of banking services and solutions. They also need to move to the cloud in a way that they have hesitated doing.
Conclusion
What Huawei will hope is that this new partnership will help them deliver more solutions to banks outside of China.  Their solutions are already in use in China Merchants Bank, China Construction Bank and Santander. After the summit completed Liu Limin, president of the financial services sector of Huawei Enterprise BG commented: "Huawei offers more openness and more ease of connection, with a standardized platform. But more importantly, we and our partners are offering systems to our customers that are lower cost, more flexible, and more secure than that which has been available to date. We are now at the core of this industry, working in partnership to help financial institutions to overcome existing and future challenges, and to find new opportunities for growth."
For Infosys Finacle this is an interesting move. It may reduce some of its margins through direct sales lost. However it should open more doors than they might have been capable of doing before. It could also enhance its reach into the lucrative banking market in China.