Brocade has announced an upgrade to its storage network monitoring platform. It has added a new suite of analytics capabilities and released it as the Brocade Analytics Monitoring Platform. The claim is that by using analytics administrators can reduce 70% of storage network latency and performance issues. This is achieved by monitoring changes in performance behaviour and identifying the root causes of storage network issues.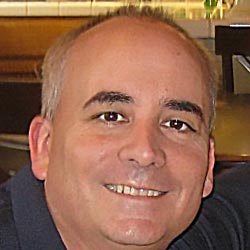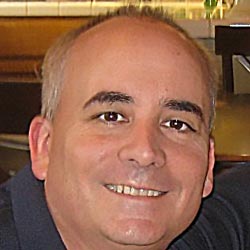 Jack Rondoni, vice president of storage networking, Brocade said: "The Brocade Analytics Monitoring Platform eliminates the need to implement multiple solutions at various endpoints and provides a more comprehensive view of the server, storage and network performance. With the Brocade Analytics Monitoring Platform, organizations have complete visibility over their infrastructure allowing them to identify the true cause of any degradation and take action to meet application SLAs."
As organisations move to deploy applications faster they are suffering from increased complexity in the data centre, claims Brocade. This problem is compounded by issues over where data should be stored and how it is accessed. Data sovereignty is a real issue for many companies. This results in them keeping data on-premises even when applications have moved to the cloud. As users try and use cloud-based applications with on-premises data, latency becomes a significant issue. What Brocade is looking to address with these latest analytics is the ability to identify how badly apps are affected. Once that is done, the next step is to eliminate the problem.
Data flow analysis the key to performance improvements
The new features focus on mapping data flows across Brocade's Gen 5 and Gen 6 Fibre Channel networks. Data flows are captured and then fed into the new analytics delivered with this release. This allows the storage network administration team to drill down into user and application issues.
Brocade lists six features in this release:
Greater flexibility of monitoring and alerting with Flow Collections. This capability allows users to customize monitoring levels per device, application or other uniquely defined logical groups of data flows. The ability to create logical groups of highly granular flow information simplifies troubleshooting. It also speeds up the planning process and provides simple yet flexible monitoring options for users.
Optimized user workflows in Brocade Network Advisor for the Analytics Monitoring Platform allow users to quickly identify problem behaviors and rapidly perform root cause analysis. A new Investigation Mode feature provides intuitive views to instantly drill into the details required for understanding complex behaviors and correlating events.
A Flow Filtering capability allows users to pinpoint critical information of interest even in the most complex, virtualized environments with thousands of devices and tens of thousands of flows.
Customizable reporting capabilities correlate metrics and events, summarize trends for behavior analysis and demonstrate compliance with performance SLAs.
A new database architecture in Brocade Network Advisor provides a highly responsive user experience and increased scalability for large environments.
A new user-friendly dashboard interface and modern hardware design.
The Brocade Analytics Monitoring Platform is a 2U device that sits inside the SAN. The platform is described as a non-invasive and non-disruptive solution. This simply means that there are no drivers or agents to install. Additionally it does not slow traffic flowing through the SAN.
Conclusion
Storage has always been a bottleneck for organisations. Companies looking to improve storage performance often adopt cutting or even bleeding edge technology. Brocade is offering the ability to improve performance without wholesale replacement of the SAN. This will appeal to many organisations especially where they are now working in an SLA driven environment.