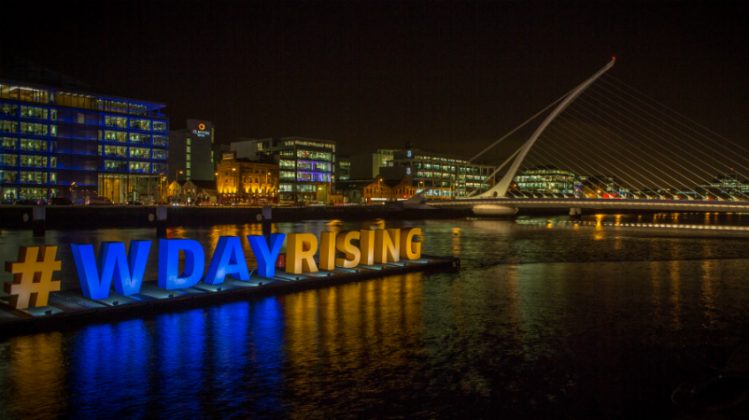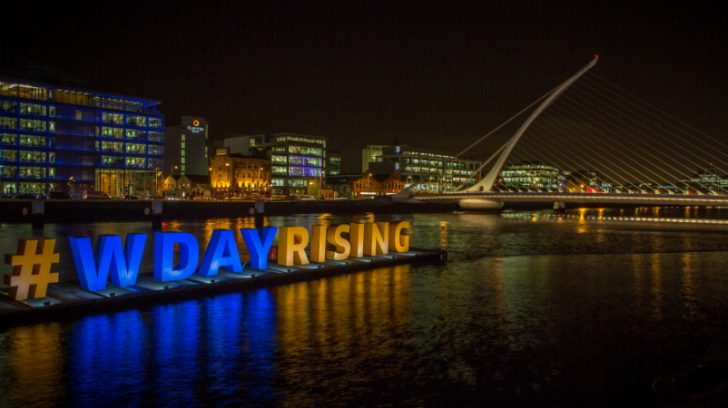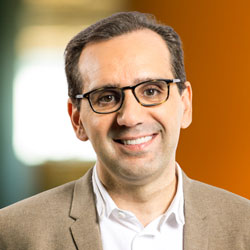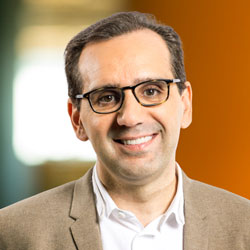 In January 2014 Chano Fernandez joined Workday to be the EMEA & APJ President at Workday. He is responsible for the entire Go to Market organizations including, Sales & Marketing, Services, Presales, Operations and Partners. Enterprise Times had the opportunity to talk to Chano about a range of subjects including Workday's expansion plans, the culture at the company and its products. We met him at Workday Elevate London, an annual series of events that is held in cities around the world.
You have responsibility for Asia Pac and Japan as well as Europe, how do you split your time?
"It varies of course. I'm in Asia couple of times a quarter."
Chano went on to explain why Asia is run from Europe rather than the US at the moment:
"Both worlds are quite different in terms of culture. In Europe we share many different countries, many different languages and even different cultures. We potentially understand Asia better maybe than Americans understand it. That's quite a quite bold statement. It is something we live more intimately than North American people will live, no doubt about it."
(Workday recently set up a new office in Madrid, Chano's home city. He is a Real Madrid supporter.) Do you see the Madrid office as a springboard to South America?
"Clearly we have many customers operating in that market. We have so much else to do in different areas of the world, we don't have a date for Latin America. We tackle large multinational companies from Spain and we already have one or two. They have big operations in Latin America and we will get a better understanding there."
Will you be setting up an AsiaPac data centre?
"Well, we do have a support center in New Zealand. We don't have a data center yet so we cover them very well from a service perspective and support perspective. There are no published plans."
(There is an inference here that at some point Workday will be launching a data centre in the region. It will be interesting whether it will be located in Australia or further North. With Workday Rising in the autumn being held in Chicago during 26 -29 September, it will be interesting to see if any plans are announced then.)
Why are you not holding a Workday Elevate in Spain?
"We are doing Workday Rising in Spain this year. For a market in which we just opened I think that's great. We did a launch in Spain on May 5th and we had around 200 people there, roughly the same number as Workday Elevate in London."
(Workday Rising Europe is being held in Barcelona between 15-17 November.)
Do you see any regional or country differences within Europe around cloud adoption?
"When you go to countries like Finland, they have completely gone cloud. No more investments into on-premises at all. When you go to the south, to Spain, the IDC and Gartner reports will tell you that 60% are going to cloud and the rest to on-premises.
"Finland is the most extreme but the more northern you go the more cloud adoption there is even in different industry sectors. We have customers from forestry to IT to technology companies, they are going fully cloud."
What is your main challenge in Europe at the moment?
"The main challenge is no different than any other company. I think it's time taken for talent acquisition and the ramp up period after that acquisition. Workday is an attractive company. We don't have a big problem with people reaching out to us. Workday inspires innovation, it inspires good culture, it inspires customer satisfaction.
"What do I mean by the ramping up period? It is how fast can we make the new joiners understand the Workday business model, the value position and the Workday implementation capabilities. Effectively the Workday way of doing things.
"We break a lot of paradigms not just on the service we offer but on how we implement the solution, how we provide the service. Even when you get people with quite a significant experience in implementing legacy solutions it takes us quite a number of months to onboard. Even if they had been implementing legacy systems for twenty years it still would take us easily 7 to 8 months to ensure that they are really doing a great job for implementing Workday and following the Workday methodologies."
So there is a strong culture at Workday?
"The culture is great. It even inspires some customers. You ask the CIO of ING, one of our customers, and they will tell you that they love to work with us because of our culture."
When you're taking on a new office and a new country, how do you embed the culture in those new employees?
"That's a tricky question. Aneel and I spend a lot of time talking about culture. He keeps worrying about how the culture remains great because growth brings its challenges. Aneel would say:
"Dave [Duffield, co-founder at Workday] and I hired the first 500 people, we interviewed all of them. We are expecting that we did right with the first 500, and those basically are making it right with rest."
"So, when we open a new market, we need to make sure the country leader is the right person. I interviewed each of the first ten people in Madrid but I am not going to keep interviewing all of them. I would not have the bandwidth to be honest and although I would love to I'm kind of the last interviewer.
"I interview for culture. How do you do that? I would be looking to see whether you are talking a lot about "team", you're not saying "I", but more "we". I want to see honesty and integrity and transparency in the way you answer things. As well as how you're telling the story. Also when we are interviewing, we are also selling us. More than selling we are trying to show that this is a trusting place to come to and to share your own experience."
Is the brand awareness for Workday in Europe a challenge issue for you?
"For HR, we have fairly good brand awareness. How you measure brand awareness is: Are you being invited or being offered opportunities to compete within the transformational space. I wouldn't say 100% but in most of the cases we feel we are.
"When it comes to newer solutions, we might be less known. For financial we don't have the same level of market awareness yet. It's true that people will recognize us more by HR and then that we have a fantastic finance solution. Sometimes if they just consider financial transformation, it might be that Workday doesn't come to the top of their mind as the first one to talk to."
It sometimes appears that Workday is selling two products, Finance and HR. almost as two different products to the public. Is that the case?
"No. If that's what you're getting, then we are not doing a great job. This is the way we think:
"In many industries, people account for 60% to 70% of the cost. Putting Finance and HR together makes a lot of sense. If you are able to have the visibility of the cost linked to your people, and also the kinds of skills that those people have and their capabilities, then we give you better insights on how you make decisions and which people are really driving those finances measures."
Do you think there are other reasons?
"I think it's a combination of the market maturity, about putting financials on the cloud. We saw CRM first, then we saw HR, I think we're seeing finances right now. The last group we're seeing now is supply chain, and then potentially industry verticals.
"So, I think there is a combination of (a) market maturity and (b) we having grown very rapidly in HR, acquired many global brands in HR, and global companies, potentially we are going to be known more there"
How do you benefit from Workday yourself in terms of the actual software?
"Completely, we use all of Finance and HR together. Let us start with the simple things. Take planning in terms of budgeting and getting an understanding of headcount and its cost. We get all of that planning done in a collaborative and an orchestrated way across all different markets we operate in. Besides looking at the core KPI's, I look at who is doing a good job. Let me give you a few examples.
"I try to get information on who's doing a good job in hiring and attracting new talent. Is there a sales manager that is really showing up all of those managers? If there is, then I go and try to understand why. What is the background, what are the capabilities and what is the spirit of these people? Is there any pattern that we should be replicating because clearly this person is doing a good job.
"We have implemented retention rates. Very simple, do I have any retention risks in my teams, particularly within my top talent community? We implement whole career management. Which of our talent pool could be promoted to job A, or job B? What is the learning experience that these people need?
"So, there are many different variables we use across Finance and HR. We use it quite extensively. We have tons of visibility around sales dashboards and executive dashboards. It is how we look to measure and monitor the business."
Thank you Chano