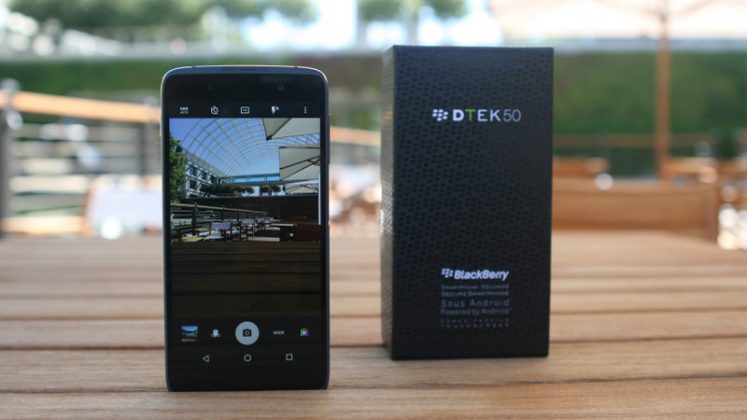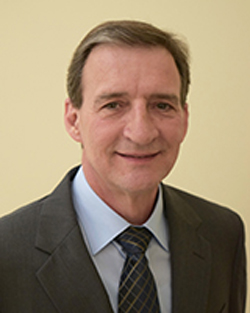 Smartphone maker BlackBerry has announced it has created the most secure Android smartphone ever to exist. The BlackBerry DTEK50 is only the second Android-based smartphone from the company. Based on the Alcatel Idol 4, BlackBerry says it has added unique hardware and protected the chips with their own cryptographic keys.
Ralph Pini, Chief Operating Officer and General Manager, Devices, BlackBerry commented: "We take our customers' privacy seriously. That's why we're proud to have all the security and privacy functionality that's built in our newest Android smartphone. DTEK50 merges the unique security and connectivity features BlackBerry is known for with the rich Android ecosystem. DTEK50 adds to BlackBerry's lineup of secure smartphones, providing choices to our customers with different price points on both BlackBerry 10 and Android platforms."
The DTEK50 is filled with security features
BlackBerry is aiming the DTEK50 at enterprise customers which explains the high levels of security. There is built-in: "Malware protection along with back-up, wipe and restore capabilities." The DTEK50 also encrypts all user data including pictures and video. Any attempt to access contact data or send text messages will also create an alert for the user. There is also a list of apps and what access to the hardware and data they have requested. This will hopefully integrate with existing with Mobile Device Management (MDM) software.
The DTEK50 also has software to secure the cameras and microphone on the DTEK50. Alerts are sent to users when the camera and microphone are accessed by applications. Users concerned about the security risk from these will welcome this move. It will be interesting to see if hackers work out how to disable these notifications.
The operating system is Android Marshmallow 6.0. Importantly BlackBerry has committed to delivering updates and patches on the same day as Google releases them. This is a significant improvement over most mobile device providers who can take months to patch their devices. BlackBerry has said that there is a secure boot process to stop malware such as root kits installing itself. During boot each separate phase will have to be verified before the next phase takes place.
A mix of Google and BlackBerry apps for users
The DTEK50 will ship with a apps from Google and BlackBerry. For BlackBerry this is important as it continues to push for survival as something other than a handset providers. There will be no surprises that Android for Work and Google Play for Work are on the device as standard.
BlackBerry has included its own core apps on the DTEK50. Once again the focus is on business users not consumers with the BlackBerry Enterprise Mobility Management suite of apps. This includes WatchDox for secure file-sharing, Good Work for email and collaboration tools. In addition there is BlackBerry's VPN solution Strong Authentication, SecuSUITE for Enterprise for secure voice and instant messaging communication and BBM Protected for encrypted messaging. BlackBerry has resisted the temptation to provide Box, Dropbox and social media apps as standard. Customers can download these from the Google Play store if they want them.
Availability and Pricing
The pre-sale push has already started in BlackBerry's main US and European markets. Surprisingly there is no announcement of pre-sales in Asia. Perhaps BlackBerry doesn't want to go head to head with Alcatel in its own market. The cost direct from BlackBerry will be £275 ($299) if ordered direct from the BlackBerry website.
Shipping will being the week of 8th August and it will be interesting to see how many BlackBerry manage to sell before then
Conclusion
This is one of three launches this year from BlackBerry and only the second launch of an Android phone. The question is whether moving into Android and targeting the business market with a secure device will work. Despite regular expectations that it would sell out or disappear, BlackBerry has survived due to its business customers.
Will this save BlackBerry? Will it provide a much needed boost to its market share? Taking on an existing device and hardening it will have certainly lowered the costs for BlackBerry. What it needs now is proof that the move is what business customers want.