Concur has made trio of announcements aimed at delivering an improved solution to business travellers using their expense management software. There are functionality improvements, a tie up with American Airlines and a partnership with Uber. This comes a week after KDS announced that they had linked up with Booking.com to offer travellers a wider choice.
Concur and Uber
Expense management systems have two objectives, delivering compliance for business travellers and reducing the cost of business travel. Concur will add integration with Uber for Business from Q4 2016. This is aimed at making it easier for staff to move away from more expensive taxi's. The features will be delivered free of charge and will include employee onboarding, policy controls, savings performance, and trip summary dashboards.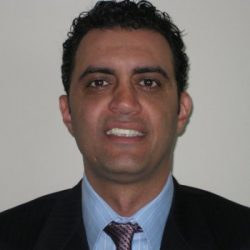 Once connected, businesses will be able to take advantage of such things as ridesharing using uberX as well. There are clear advantages for business in that agreeing fares before travel and automating payments, lowers risk and costs. Elena Donio, president of Concur commented: "Our average enterprise customer expenses almost $1 million in ground transportation annually and about 7 percent of that is with Uber today. By shifting more spend to Uber, these companies stand to save hundreds of thousands of dollars. We've seen almost 230 percent growth in Uber transactions in the past year, and with this integration, we expect to see that growth accelerate as we help companies leverage the benefits of Uber as part of their travel program."
For Uber this 7% could grow significantly. It enhances a revenue stream that could seriously affect other players in the taxi market. Other taxi apps like Karhoo will need to create similar alliances in order to share in this lucrative market as well. Emil Michael, Chief Business Officer, Uber commented: "This strategic partnership will offer enterprise clients seamless access and enhanced reporting for Uber for Business through Concur, providing companies an innovative travel solution that offers unprecedented control, visibility and cost savings in global ground travel."
Triplink adds American Airlines
TripLink, the Concur solution that brings managed travel programs with direct supplier bookings, has added a partnership with American Airlines. Other airlines already partnered with include Air Canada, Etihad Airways, Lufthansa, and United Airlines. There are also agreements with several hotel chains. Triplink adds bookings made through AA.com into Concur. TripIt Pro also brings other AA bookings into the Concur ecosystem. This means that policies are adhered to no matter where the AA.com booking is placed. Travel managers will have a consolidated view of all bookings and can ensure end user compliance with travel policy.
Tim MacDonald, executive vice president of Travel for Concur comments: "Travel managers are caught in the proverbial middle seat when it comes to visibility into bookings. On one hand they are working to increase savings for the company and keep track of employees' location to ensure their safety, while on the other hand, business travellers sometimes need to book outside the program. Concur TripLink solves that specific problem by connecting every part of the travel ecosystem so managers can have more control and visibility while giving travellers more choices."
Concur adds glocal improvements
Concur boasts 33,000 customers across 150 countries. It claims to be the largest and most functionally rich travel expense company globally. Agreements such as that made with Uber deliver global improvements. Concur is also working on adding localised improvements that many of its competitors do not have yet. As Mike Eberhard, president of global distribution at Concur explains: "Wherever a customer is, we are focused on helping them meet their needs. Our increased global offerings let our customers focus on what matters most. By building out our global partner ecosystem with leading brands in our existing markets, it makes it easy for our multi-national customers to manage their travel and expenses."
The most recent product improvements include localised integrations in China, Europe and Japan. In China an integration with Shanghai-based Ctrip allows a wider range of options for Chinese travellers. It provides travel bookings across Asia and in 2014 had a $1.3 billion turnover.
In Japan, the e-Bunsho regulations now allow travellers to merely hold a photo of a receipt in order to claim it. Last year Concur announced support for this and they have delivered on their promise to implement the solution this summer. In Europe a partnership with Silver Rail is enhancing railway booking in a similar way that Uber has done for taxis. The link to Concur allows business travellers to book rail tickets across Europe at optimum prices.
The new updates are not all direct partnerships and localised enhancements. Concur has added ancillary fees and branded fares into Concur travel. It has increased the number of localised reports and improved the translations available in its software.
Mobile business travellers not forgotten either.
Business travellers are inherently mobile. Concur has improved its functionality for those travellers. Travel bookings are not always planned on a desktop or laptop with business travellers increasingly planning trips from their mobiles. Concur has added three new features to enhance the mobile experience:
Request on Mobile helps users approve, create and submit travel requests – all on the go.
Personalized Hotel Search on Mobile provides recommendations to travellers by highlighting their previous hotel reservations, and preferred hotels used by their colleagues.
Fixed Travel Allowance on Mobile allows employees to create a travel itinerary on their mobile device within Concur Mobile, in order to receive an expense report with a set of fixed-amount expenses for meals and lodging based on the location and length of travel stated within the itinerary.
Conclusion
This set of announcements and upgrades from Concur is a significant step forward. Integrations with leading apps such as Uber and Silver Rail show that Concur is keeping itself at the leading edge of development. When SAP acquired Concur there was a danger that it would begin to stagnate as part of the ERP monster that SAP has created. These announcements show that Concur is alive and well. Furthermore they continue to offer market leading enhancements to keep their competitive edge and lead in the marketplace.
It will need to do this, traditional travel expense companies like KDS are constantly improving and adding partnerships themselves. In addition, fast growing start-ups such as Expensify are rapidly expanding their businesses and delivering simple to use apps. This is forcing companies like Concur sharpen up their user experience as well. The enhancements on the mobile platform aim to address this latter threat as well. It will be interesting to see what Concur deliver next.