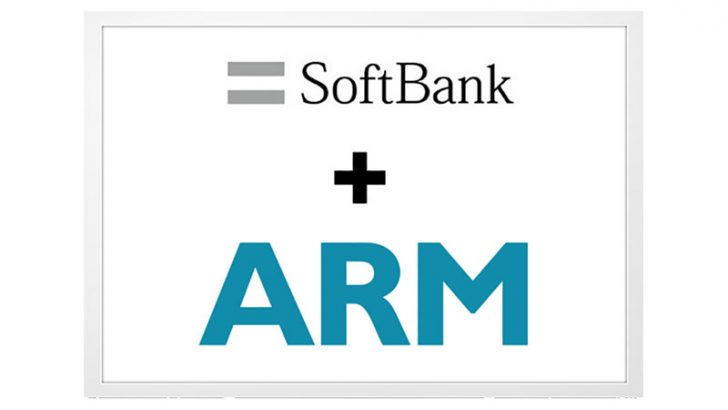 Details of the deal emerged this morning when SoftBank published two press releases on its website. The first release covers an agreement made on Friday with Mizuho Bank Ltd. That deal enables SoftBank to access ¥1 trillion to part fund the acquisition. The second release gives the details of the acquisition.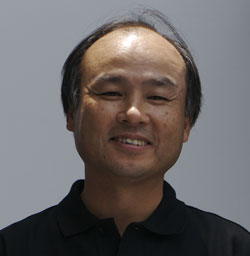 The board of ARM Holdings, the UK chip manufacturer, has received a takeover offer from Japanese technology vendor SoftBank Corp. It has now agreed to recommend the offer to shareholders. The deal values ARM at around £24.3 billion ($31 billion, ¥3.3 trillion).
In a quote from the press release Masayoshi Son, Chairman and CEO of SBG, said: "ARM will be an excellent strategic fit within the SoftBank group as we invest to capture the very significant opportunities provided by the 'Internet of Things'. This investment also marks our strong commitment to the UK and the competitive advantage provided by the deep pool of science and technology talent in Cambridge.
"As an integral part of the transaction, we intend to at least double the number of employees employed by ARM in the UK over the next five years. SoftBank intends to invest in ARM, support its management team, accelerate its strategy and allow it to fully realise its potential beyond what is possible as a publicly listed company. It is also intended that ARM will remain an independent business within SoftBank, and continue to be headquartered in Cambridge, UK."
Who are Softbank and why are they buying ARM?
Many ARM shareholders will have little to no knowledge of who SoftBank is. From humble beginnings as a software distributor they have built a substantial technology empire. Their interests include deals with Alibaba, ownership of Vodafone KK and an online entertainment division. They are also building a solar power business in India. Last year they released the Pepper robot claiming that it was the first robot capable of reading emotions.
This move to acquire ARM Holdings is about future plans for the Internet of Things (IoT). ARM is the processor of choice for many mobile and embedded device manufacturers. It is now experiencing some pressure from new entrants but dominates its market space. This makes it an ideal target for SoftBank Corp who cite innovation and IoT as key reasons for the acquisition.
SoftBank has also said it wants to continue to grow ARM. To do that it will invest in ARM to acquire and train more engineers. In a boost to the UK post Brexit, SoftBank has also said it is: "..investing in the UK as a world leader in science and technology development and innovation and, as evidence of this, intends to invest in multiple ARM growth initiatives, at least doubling the number of ARM employees in the UK over the next five years."
A challenge to the new UK Prime Minister
The latter will be important to the government of Teresa May. Foreign takeovers of UK companies have been highlighted as something that is bad for the national interest. Quite how she will deal with this without becoming protectionist is difficult to see. Other countries have restrictions on foreign ownership of companies in key sectors. The UK has limited options to impose new ownership rules under existing EU law. This means it may be unable to act before completing its Article 50 separation from the EU.
By offering to keep ARM in the UK and increase inward investment, SoftBank may have headed off the issue this time. However, the Conservative Party will be all too aware that other big deals such as the takeover of Cadbury by Kraft have been a problem. That deal led to changes in 2011 to the Takeover Code. The question here is whether SoftBank will give binding agreements for future investment.
What is Softbank offering?
This is much easier to understand. ARM shareholders are being offer £17 per share a 43% premium over Friday's closing price of £11.89. The ARM share price has been volatile over the last year but has risen around 20% over the last three months.
If the deal closes earlier than the September 16 date in the announcement, there will be an extra dividend of  3.78 pence per share. ARM shares are already trading above the £17 per share figure and this may put pressure on SoftBank to increase its bid.
Is this deal final?
No. There are regulatory issues here and plenty of time for another player to step in and counteroffer. The question is who would take such a chance? One company that comes to mind is Huawei. It has been investing heavily in a range of technologies around IoT in the past year.
Huawei has access to the funds required to buy ARM holdings. It also has the ambition to become bigger than Lenovo. The challenge is whether the UK government would allow Huawei rather than SoftBank to buy ARM.
We could also see one of the big technology investor groups step in. There is an increasing amount of M&A activity in the US with large private equity companies back in the market. Many of these PE companies have the funds to put in a bid but will they? We won't know that for a few weeks. Given the interest in all things IoT it would be a surprise if none of them consider it.
Conclusion
This is just the first move in what could turn out to be an interesting battle for control of ARM. It has an extensive technology and patent portfolio which makes it very attractive.