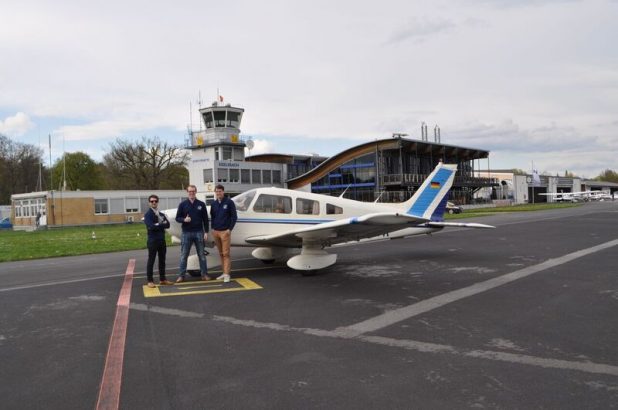 Flight sharing platform Wingly, currently operating in France and Germany, has launched into the UK. The platform looks to match pilots with passengers in order to share the costs of flights.
According to Co-Founder Emeric de Waziers: "We are passionate pilots, aeronautical engineers and passengers ourselves. Everybody should have the opportunity to discover the amazing experience of flying! Our goal is the democratization of light aviation."
Looking on the website Wingly.io shows a number of short flights and empty seats. The prices start at around £36 per hour which compares with around £150-£160 per hour for private hire. There are just a few flights on offer in the UK at the moment and this should change as the platform takes off. Looking at the French and German sites who have been established for a while there are a lot of flights available at low costs.
Is this Air Uber?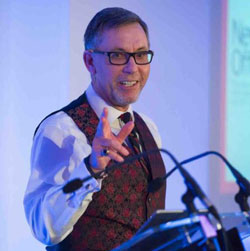 Not according to the founders who call it a cost sharing platform rather than a cheap air taxi service. At first glance that is what it appears to be. However there are a number of reasons why an Air Uber would not work. The rules in the UK for operating an aircraft for hire and reward are extensive and prohibitive.
Security expert, futurologist and experienced pilot Simon Moores, Xentelligence (Airads) Limited told us: "Pilots operating hire and reward require an Air Operators Certificate. They would have to obey the same conditions as EasyJet and become a small airline."
There is also a question mark over insurance. Moore thinks that the first time there is an incident the insurance companies will take a hard line. This could be a problem for both passengers and pilots.
Wingly provides some pilot data
Wingly says that it does do some checks on pilots. It checks the flying licence of the pilot and their medical certificate. The site also allows customers to click on the pilot to see what other flights they have offered. The pilot profile also shows how many flying hours each pilot has and how many hours in the aircraft that they are flying.
However there is nothing on the site to say that Wingly has checked the flight worthiness of the aircraft. There is also no information on what insurance the pilot has and what insurance potential customers should take out. This is likely to put some customers off and means that customers need to do their own checks first.
To help customers and pilots connect, Wingly has an easy to use chat system to connect pilots and passengers. It encourages passengers to use the system and talk to their pilot in advance of the flight. This will help everyone understand what is going to happen and how. Should a flight be cancelled there is a guarantee of reimbursement.
One way flights or return
Those flights that operate between cities are currently on offer as single flights. For anyone looking to use this service this could be a challenge. There is no guarantee that a customer will be able to find a return flight. This could leave customers having to find an alternative route home.
Moore raises another issue in the UK. Flights in and out of large airports are expensive for small aircraft. Most prefer to use smaller airports but these are beginning to disappear. According to Moore many of the smaller and even some of the larger airports are being turned into housing estates and garden cities.
Sightseeing a more interesting option
A large number of the flights offer sightseeing tours. This will appeal to a large number of new customers who would not have considered flights before. It is important that customers use the platform and talk to the pilot before they fly. Different cities have restricted flight zones which pilots will not be able to enter. This may disappoint some customers when they cannot fly over certain landmarks.
What is in it for pilots?
This is a much easier question to answer. The cost of operating an aircraft is expensive. If a pilot is able to get someone to share the costs then they can defray their costs. It will be interesting to see how many are willing to create a flight plan that allows them to drop in to multiple airports in a journey.
Moore thinks that the most likely benefit for many pilots will be the opportunity to increase their flying hours. To be able to do so by offsetting the costs will be a big benefit from this platform.
Conclusion
This is an interesting option and one that will bring down the costs of flying for many people. It doesn't come without its challenges such as return flights and insurance. There is also no mobile app which would be useful for pilots as they would be able to quickly see interest from potential customers.
There are questions here including how close this comes to be hire and reward as well as the question of insurance. We did ask the Civil Aviation Authority for their views on Friday but we are still awaiting a response from them.