Telstra has announced its latest acquisition. Readify is a development company founded in 2011 and headquartered in Melbourne. It has grown to more than 200 staff, 160 of whom are developers. It has offices in Melbourne, Brisbane, Darlinghurst, Perth, as well as operations in Australia Capital territory and South Australia. Its success has resulted in it winning several awards including Microsoft partner of the year in 2015 and 2013. They are a gold Microsoft partner for several technology stacks.
Did Telstra find Readify trough iCareHealth
This is not the first acquisition that Telstra has made this year. In January it acquired Kloud, another Microsoft partner and consultancy firm. Its possible that Readify came to Telstra's notice though after they bought another company iCareHealth in 2015.
Readify helped to migrate iCareHealth applications to Azure. The application supported more than 50,000 residents for clinical and care management and more than 30,000 residents for medication management. It was lacking the ability to scale which is where Readify came in. Readify redeveloped the application from scratch within Azure, while supporting the existing user base. Graeme Strange, Readify chief executive related it to like: "building a plane in flight".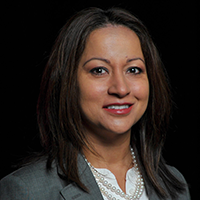 This acquisition brings new levels of expertise in areas including big data, mobility, application lifecycle management (ALM) and IoT to Telstra. These will strengthen Telstra as it looks to help customers transform for the digital economy. Michelle Bendschneider, Telstra Executive Director Global Enterprise and Services commented: "As we know, apps and software in general are playing an increasingly important role in businesses.  Readify is recognised globally for its innovative software solutions and will further help us create software-led digital transformations with our customers."
Telstra has made other acquisitions over the last three years, including O2 Networks, Bridge Point Communications and NSC. These have added a depth of strength around Network, Security and Collaborations solutions. Bendschneider sees this as a complimentary and perfect fit with Kloud. She added: "Readify will provide application development and data analytics services, nicely complementing Kloud's existing services.  It will enable Telstra to add incremental value to customers in enterprise cloud applications, API-based customisation and extensions as well as business technology advisory services."
What now for Readify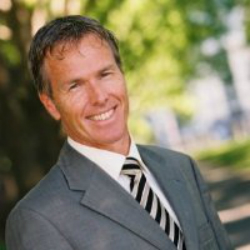 Readify appears to welcome the Telstra purchase. Graeme Strange, Readify Managing Director commented: "We're excited by the opportunity for Readify to grow as part of Telstra."   It is interesting that he also added: "Readify has a proven record of creating innovative solutions with our customers and, with Telstra's scale, the opportunities are tremendously exciting."  There is no doubt about the Readify pedigree of creating new solutions.
What Telstra will deliver to Readify is a sales channel that will open a much wider scope of opportunities. The big question is whether the culture at Readify is maintained. As a company of developers will being subsumed into the larger Telstra lose some of the atmosphere within Readify? This is a dilemma for Telstra as it starts to consider how and whether it wants to integrate this acquisitions.
Conclusion
Telstra is certainly strengthening its portfolio carefully. Each of these acquisitions appears to be complimentary to the others with sufficient time between each one for Telstra to consider how the integration will work. For Telstra customers the opportunity of working with a single provider, with one account manager to blame will be exciting. The financial terms of the agreement were not disclosed.
What Telstra need to manage carefully is how each of these acquisitions work together. Either as part of an extended family or as a single unit under the Telstra brand. If they choose the latter, they will need to be careful how they manage this and not stifle some of the flexibility creativity that smaller companies like Readify and Kloud come to expect.