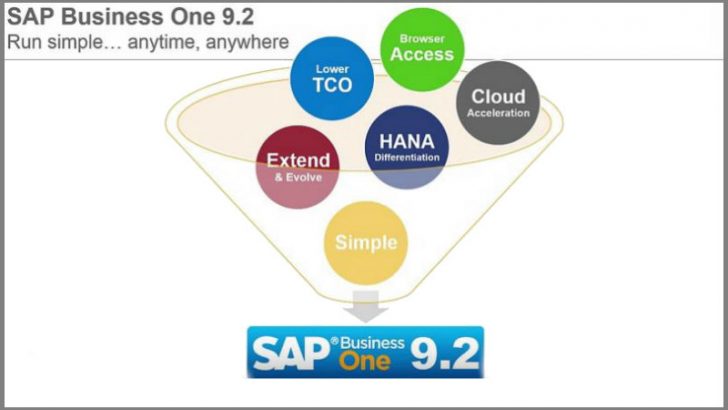 SAP has announced the release of SAP Business One 9.2. The release delivers updates to several of the existing modules within the solution. It also includes a new module focused on project management and an increased use of cloud. Integration with SAP HANA has improved with additional functionality in finance and analytics for cloud users. The solution is available for both on-premises customers and in the cloud with SAP Business One for SAP HANA.
Project Management
The new project management module allows users to combine financial and project information in a single interface. Project managers can create tasks, stages and bring all project related transactions, documents and resources into a single location. It is easy to track projects and generate reports quickly although the report UI looks dated. The video also makes it difficult to tell whether there are features such as Gant charts available.
Business Intelligence
SAP Business One includes additional semantic layers including a new module for CRM. It has also added additional views in existing modules for business intelligence. There is a set of predefined KPIs that can be tracked in the CRM module. These include the weighted amount of all open opportunities, average fulfilment days of sales orders and top five sales employees by sales amount. The new features will enable users to better analyse business data and build effective dashboards
There are also enhancements to the Pervasive analytics designer. The dashboard designer has introduced more calculation type as other settings. A time slider now enables users to better identify trends. SAP has also introduced an Excel plug in that enables deeper analysis of data with a familiar tool. There are also improvements to forecasting. This enhanced feature is used to complete what if planning and the results fed back into the MRP solution.
Financial Management
The IFRS updates include revenue reconciliation to bring the software up to date. SAP do not mention whether this includes the next generation of revenue reconciliation due in 2018, IFRS 15 and ASU 2014-09 (Topic 606). SAP is also increasing support within charts of accounts, which now has 10 deep layers.  Asset management teams can now allocate serial numbers to fixed assets while IT teams get better support for virtual fixed assets. Several other improvements include additional posting schemas for manufacturing.
Other updates
SAP has also added other new features and enhancements to SAP Business One. These include the extension of some fields to fifty characters such as those relating to item and catalogue numbers. The ability to have user codes as long as 25 characters allows more meaningful content.
Improvements to help, licence managers and keyboards usage will improve system usability while HRM gets a range of new organisational charts. These are available to view by team, hierarchy or traditional organisational chart. This new feature is one of the few that seems to introduce a look and feel that is modern, other views are more traditional in nature
There are also updates to sales, purchasing and service modules. The full list of features included in the version is available within this 30 minute video. There are other videos which go into more details about the analytics and project management updates
Conclusion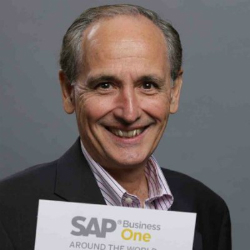 This is not a minor update. The new project management module, while not perhaps as detailed as a full blown project management system will allow companies to better track their projects. The other updates also brings a new strength to all areas of SAP Business One. It is the extension of support within SAP HANA that where the real benefit may lie for customers though. Luis Murguia, senior vice president and general manager, SAP Business One, SAP explains: "We've eased use of analytical features to put the power of real-time data and information into the hands of smaller firms who want to run live."
SAP Business One supports Microsoft 2014. It seems likely that future versions of the product will create more and more updates that integrate to SAP HANA and are designed to function in the cloud rather than on premise. One example is the recently releases SAP Business One Sales mobile app announced earlier this year. While the feature set within SAP Business One is getting richer the look and feel of the product is starting to feel dated. As customers look to use tablet and mobile devices on an increasing basis it will be interesting to see when SAP modernise the look and feel of the product.