Organisations are having to redesign their branch office connectivity to deliver cloud services. To help customers do this, Juniper Network has delivered its latest update to the Juniper Networks Unite architecture. It is called the Juniper Networks Cloud-Enabled Branch.
Juniper is targeting service providers and enterprises who want to take advantage of Software Defined (SD) services. This new branch solution is part of Junipers' move into Software Defined Wide Area Network (SD-WAN). This delivers a range of technologies and a platform on which customers can download new features.
The challenge for the Enterprise WAN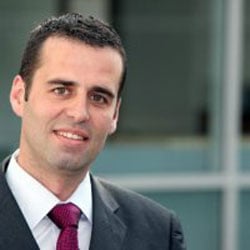 Cloud-based computing has changed the way network traffic flows. Companies no longer need a complex network of connections between branches, regional HQs and their main head offices. Applications and increasingly data sit in the cloud enabling branch offices to connect with a single, often low cost, connection.
According to David Noguer Bau, Head of Wireline Vertical Marketing, Juniper Networks: "People are moving to the cloud and that has an impact on their connections. They are discovering that a lack of knowledge around their traffic flows leads to poor performance." Bau's point is a serious one. Without the right data around traffic volumes it is hard to decide on the right connection type for the office.
A drive for agility in business
Companies opening branch offices often find themselves having to negotiate multi-year leases. If the business expands or contracts beyond the ability of that space to support it then there are problems. This is not confined just to the office space. In most cities, getting business quality connections can take weeks if not months to install.
There is also demand from customers for their networking equipment to support changes to the way the business works. They no longer want a dumb or even partially intelligent device tied to one vendor. Instead, they want devices to be an open platform allowing applications and services from other companies.
Juniper has focused on all of this with their latest hardware, NFX Series Network Services Platform. This latest member of the Juniper Customer Premises Equipment (CPE), supports multiple connection options. These range from 3G/4G through to broadband and even MPLS. Customers can also deploy Virtual Network Functions (VNFs) from Juniper partners. This gives customers the ability to extend the life of the CPE while supporting the branch office.
SD-WAN delivering lower TCO
Enterprises are determined to drive down the cost of their IT. This is part of what made the cloud attractive initially. It also underpins the business decision to move away from wholly owned data centres. What has been hard to cut is the cost of connectivity.
According to Bau: "The Total Cost of Ownership (TCO) for SD-WAN is much lower than for a traditional WAN." Using the example of a company with 250 branches, Bau believes that Juniper's SD-WAN products can deliver a 50-60% TCO savings for customers.
Much of that saving comes from the WAN link itself. By supporting multiple networks Bau sees customers being able to redeploy CPE irrespective of the WAN connectivity. A platform on which third-parties can develop new functionality is also a significant contribution to lower TCO. Customers no longer have to swap out CPE or buy additional boxes when they want to add new features.
Conclusion
Juniper is playing the long game here. Like many network equipment companies it has a large installed base of fixed equipment. Much of that is in the data centre rather than branch offices but customers want change everywhere. The support for multiple carriers really does deliver flexibility for companies and branches of all sizes. It also provides business continuity should a network link go down. This is something that happens more regularly than many companies like to admit.
By opening up its platform Juniper is also inviting companies to develop on it. This reduces its own development costs and widens the appeal of its CPE to customers. It is already looking forward and considering the potential for enabling partners and even customers to deploy containerised applications onto the CPE. This moves applications to the edge of the network and reduces the pressure on internal network services.
This leaves one big question and that is sales channel. To take a significant slice of the branch office market Juniper needs to widen its sales channel. This may be difficult. Selling products such as the NFX to mid-sized companies or those with a lot of small to mid-sized branches requires specialist knowledge. It will be interesting to see how the Juniper sales partner story evolves over the next few months.