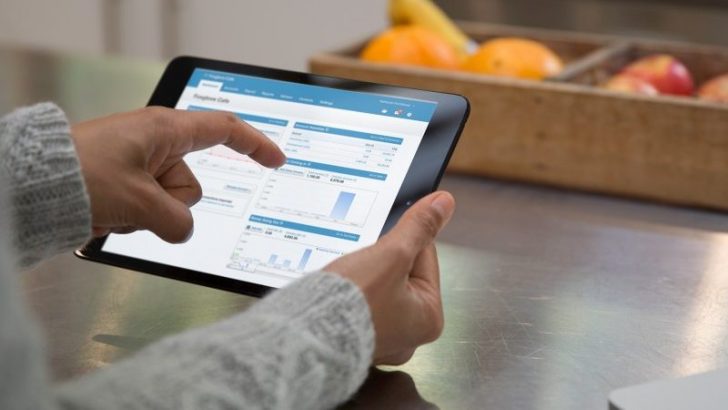 Xero has announced its annual results with a 62% increase in revenue year on year and 717,0000 subscribers across the globe. In the last year Xero has been concentrating its efforts to grow market share, especially in the US. It also launched in Singapore, Hong Kong and Malaysia during the last year. Xero continues to grow in the US, reaching 62,000 and in the UK it has now reached 133,000 subscribers as its presence reputation continues to soar.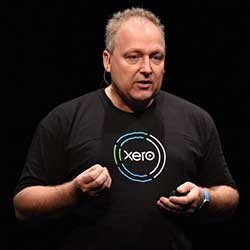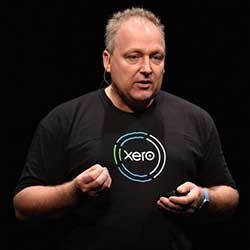 Rod Drury, CEO at Xero summarised the progress saying: "In the past 12 months, the Xero platform has been used to record more than $1 trillion of activity across more than 450 million incoming and outgoing transactions. Our vision is to use software to rewire the global small business economy by connecting small businesses to their trading partners.
"In a market of tens of millions of potential customers, we're only just getting started. Our subscriber base continues to grow and we have remained focused on financial progress, and taking further steps towards value ­added growth. As our operating revenues and annualised committed monthly revenues grow, we will continue to strengthen our position with the goal of becoming a $1 billion+ revenue generating business."
The growth is impressive and Xero has already achieved the number one status in the UK, Australia and New Zealand as the market­ leading small business cloud-based accounting software. Impressively it has still grown in Australia and New Zealand over the year by 57%, in the rest of the world it has nearly doubled its subscriber base with a increase of 95%.
This growth costs money, although all the signs are positive for the future. The cash burn was reduced slightly during the last year from NZ$88.2 million to NZ$86.1 million, although this includes foreign exchange variances, the impact of which was not announced. Closing cash still stood at NZ$184 million leaving Xero room to continue its expansion especially in the US.
It has continuously upgraded the payroll element, Xero pay so that it now supports nearly half of the US states and more than half of US businesses.  The intention is to update the software to support all of the US but there is no date on when it expects to complete this. Revenues from the full year amounted to NZ$207.1 million, an increase of 62%  from the previous year and while the cash continued to be reduced the underlying gross profit actually increased by 6% to 76%
Looking forward to 2017
The projection by Xero is that they will continue to reduce the burn. Profits from Australia, New Zealand and UK continue to improve helped by price increases, due to come into force in the UK in July. There has been no similar increase in the US, nor we believe is there likely to be as Xero aims to disrupt the dominance of Intuit and Quickbooks there. Pricing is not the only place where Xero is looking  to improve margins. Its migration to AWS is due to be completed this year, the culmination of a two year project. This should see its operational costs brought under improved control as it continues to expand internationally.
Drury, highlighting the innovations that are frequently announced in the Xero blogs commented: "Innovation is accelerating. We're not burdened by having to protect a legacy desktop position, so we are fully focused on unleashing the next wave of innovation – based on deep analytics – to drive better business outcomes. Underpinning this innovation and move to scale is our migration of Xero's cloud platform to Amazon Web Services."
These innovations include the release of Xero Touch in Australia, that allows the electronic submitting of tax lodgements, 1.4 million have been completed to date by customers. In the US TaxTouch is a cloud-based solution for freelancers and the self employed. The Xero ecosystem also include more than 500 solution partners to extend the functionality of the solution for small businesses. The diversity of applications from expenses through to project management delivering a solution that allows small businesses to grow significantly.
Conclusion
These are an excellent set of results from the cloud based accounting solution. Xero is becoming the obvious choice in Australia, New Zealand and the UK for many small businesses. Speaking to a leading accounting firm ahead of Accountex, they indicated that Xero is now the solution of choice to recommend  to clients, where five years ago it would have been Sage.
This is a critical year for Xero, especially in the US as it seeks to grow its market share there. Intuit has recently sold off Quicken, its personal finance software to concentrate on Quickbooks its core business and Xero can expect some tougher competition there as Intuit are likely to invest heavily. The question will be whether they can catch up. In the UK, Sage has been turning itself around for the cloud but is still some way short of catching Xero up in terms of functionality and ease of use, its recently announced Sage Expenses being a case in point.
Neither Sage nor Intuit are likely to disappear though and this should push Xero to continue its innovation and product development in directions that continue to challenge the status quo.  It will be interesting to see whether Xero continues its expansion in other foreign markets and starts to offer solutions in more countries that require a foreign language. This is a challenge it meets with document translation such as invoices rather than the actual interface.  At some point this is a challenge it will need to face, especially in the US, where there are more than 37 million Spanish speakers.
What Xero should achieve during 2016 is to reach a million subscribers, this is a milestone that will be significant in its history. It will be interesting to see then how long it takes to reach two million and profitability.