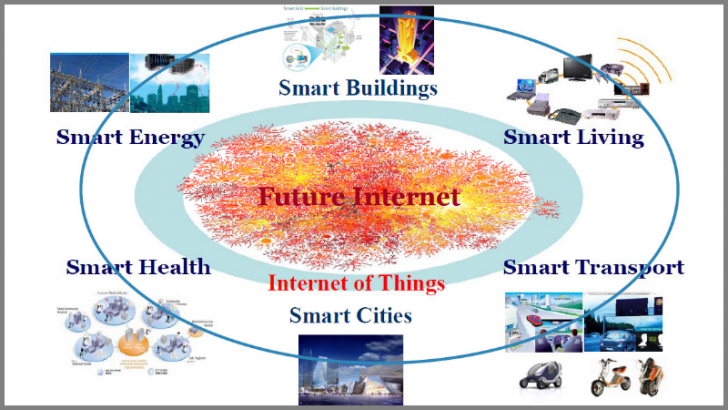 SAP has partnered with Dell and Hitachi to announce some new offerings to help companies embrace the digital economy. The announcement also included two new offerings from SAP: The IoT foundation bundle for SAP HANA and the IoT intelligent edge processing bundle for SAP HANA. These new offerings have been based on the needs of customers as they look to take advantage of digital transformation in their respective industries. Matthias Beier, CIO, EDF Renewable Energy explained how SAP are helping them by saying, "At EDF Renewable Energy (EDF RE) the ability to access and analyze large amounts of data quickly, with high accuracy across a globalized and digitalized world, is critical, and we needed a truly innovative approach to stay ahead."
"We have a constant need to perform machine data analysis along with geolocation mapping and transactional data from SAP. The powerful analytics capabilities of SAP HANA with operational data in the OSIsoft PI System make meeting these business needs possible by delivering an inventive IoT platform enabling better analytics and decision-making capabilities across our organization."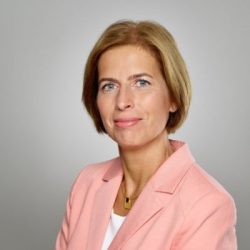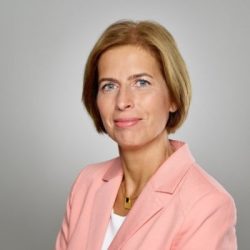 As companies look to replace existing fixed assets with smart ones, this exponentially increases the amount of data collected and increases the difficulty in analysing and making use of that data. SAP is hoping that enterprises will turn to SAP HANA in order to "crunch the numbers" and has released these new features to help those companies achieve their objectives.  As Tanja Rueckert, executive vice president, LoB Digital Assets and IoT, SAP explains "SAP is helping customers map their journeys through digital transformation, and the IoT has the potential to drive the largest segment of growth in new business value."
 "We offer the right solution infrastructure and are committed to building the strongest, most comprehensive ecosystem for the IoT in the industry. Our robust platform and line-of-business and industry applications for the IoT enable customers to improve their operational efficiency and transform their business models."
New solutions announced
There is not much detail to be found on the SAP web site around the two new bundles but the press release describes them as:
The IoT foundation bundle for SAP HANA provides a set of critical capabilities for IoT data management. Smart data streaming allows for data filtering, aggregation and correlation at scale. In combination with the IoT intelligent edge processing bundle, remote data synchronization guarantees data consistency between the edge database and the platform database. Dynamic tiering is the tool to manage multitier database storage according to the value of the data to lower cost in Big Data scenarios. SAP HANA Vora transforms Big Data analysis with an in-memory computing engine for Hadoop. Also included in the bundle is the IoT SIM management connector for SAP HANA, which allows cellular IoT device connectivity management with a user interface based on the SAP Fiori user experience (UX).

The IoT intelligent edge processing bundle for SAP HANA delivers a compelling set of technologies that run at the edge of the network to complement the IoT foundation for SAP HANA. These capabilities consist of a "streaming lite" component, the edge database and sync client, and SAP Plant Connectivity software.
Dell and Hitachi helping SAP in IoT space
To enhance these offerings SAP continues to partner with hardware technology companies like Dell.  The Dell Intelligent Edge Gateway 5000 allows companies a secure gateway to filter and consolidate their IoT data collection.
They have also announced an extension to the partnership with Hitachi that is aimed to develop industry specific IoT solutions. For Hitachi this is an important announcement as they seek to fulfil the strategic direction of capturing a share of the IoT market. A market that is set to be a $1.4 trillion by 2020 according to IDC projects.  Using their recently announced ioT platform, Lumada there is an expectation that the two companies will develop solutions in four initial industries areas: Smart City, Smart Energy, Smart Healthcare and Smart Industry.
For SAP this is a key announcement as Hitachi are looking to sink a huge fund into these IoT developments. Rueckert commented "We are pleased to be creating IoT-optimized solutions with Hitachi that will help to transform organizations across industries."
"With SAP's unmatched ability to deliver end-to-end solutions that allow companies to interconnect all aspects of the value chain in real time and Hitachi's powerful technologies, and both companies deep industry and market expertise, we will create even more value for our customers, making digital transformation and connected intelligence a reality."
Existing partnerships backed.
SAP has not forgotten its existing partner solutions either.  SAP has improved IoT management capabilities and are now able to interface with SIM based connectivity management solutions such as Cisco, Jasper or the Vodafone Managed IoT connectivity Platform.  OSISoft, who were recently announced as a finalist for the SAP IoT partner of the year award deliver analytics and application ready solutions for several industries to take advantage of SAP HANA using industrial data collected from data points. SAP and OSIsoft jointly developed the SAP HANA® IoT Connector by OSIsoft which allows organisations to integrate the data collected on OSIsoft's PI System into HANA-based applications to improve insights.
Conclusion
The IoT market is starting to hot up. Companies are beginning to reinvest in infrastructure and replace existing components with more and more smart components that include different sensors to return information back into databases. While BT announced the winners of its recent connected cities competition for SME's companies like SAP, Hitachi, Dell, OSISoft and Vodafone are looking to deliver solutions to the large multinationals that are only now starting to make economic sense when also considering the risk. These new announcements will allow companies to deploy IoT solutions at a scale that has previously been unprecedented and with SAP HANA providing the in-memory data base they can achieve the scale that previously was not possible.
It will be interesting to see what solutions Hitachi develops with SAP and how they move forward with other companies such as Huawei, with whom they also have a long standing partnership.