Kashoo has announced that it has integrated an option for its users to be paid direct by credit card as soon as their customers receive their invoice. Delivered through a partnership with BluePay the new service was announced in a blog by Donna Ataman, product manager at Kashoo.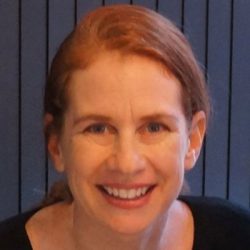 While Bluepay already supports ERP solutions like NetSuite, Microsoft Dynamics, Oracle and Quickbooks there has as yet been no integration into Xero, despite a few calls for it. So this announcement is a step forward for Kashoo against its fellow cloud-based rival for hearts and minds in the US.
The process for Kashoo users is simple. For those who already have a BluePay Merchant Account, integrating the two accounts is simple and explained explained here. For others BluePay offers an array of account types suitable for businesses from small to enterprise. Once connected the user can add a button to the electronic invoice they send to customers. When the invoice is received the customer is able to click the blue (obviously) "Pay Invoice" button and be redirected to pay the invoices securely through BluePay with their credit card details.
Kashoo have built in safeguards to the functionality, so that invoices cannot be paid more than once and the customers is alerted to the fact that it is already paid. Customers are also unable to pay if the invoice is raised during a a closed period, but they are able to pay the invoice before the due date if they wish to. Payment solutions such as this often improve the cash flow for small businesses as people often pay invoices as they arrive if the method to do so is simple and immediately available. This means that cash flow, often the killer for small businesses and statistically shown to be the cause for the demise of more than 50% of businesses, can be improved.
What is also interesting is that Ataman comments: "With our seamless integration of BluePay services, Kashoo has not only created a simple two-click process for your customers to submit payment, we've also secured discounted merchant account rates for you. With exceptionally low BluePay processing fees, time and money saved by not having to send out monthly statements, and improved cash flow, this is a win-win."
What these discounted rates exactly are is not mentioned and as BluePay do not publish their rates it is difficult to know what their standard rates are. If Kashoo manages to bring more customers onto BluePay though it will be interesting to see whether it can negotiate better rates for its customers or whether it manages to take a share itself.
Conclusion
This is a welcome if minor addition to the Kashoo functionality. As it looks to extend its reach into small businesses it will need to expand its integrations to include other payment solutions. As of March 2015 Kashoo had 130,000 subscribers (Source:fitsmallbusiness.com) it will be interesting to see how that number has grown and whether it is still accelerating. Xero recently announced impressive growth in its annual results, in contrast to a rather quieter Kashoo.