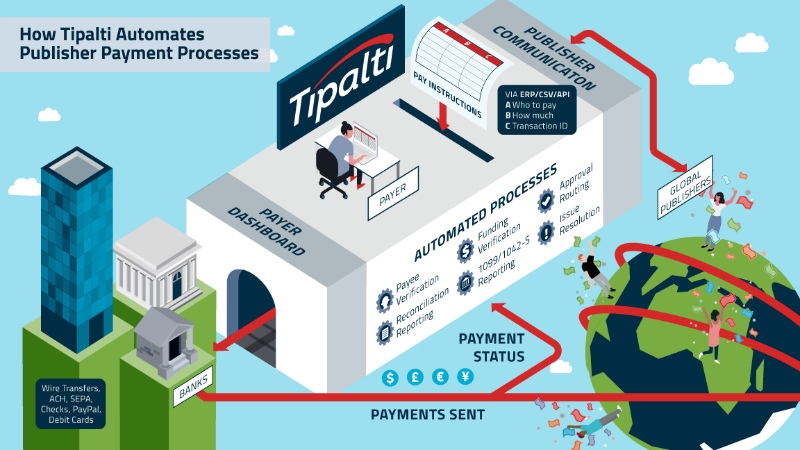 Tipalti has announced that its global payments platform has achieved "Built for NetSuite" status. The app integrates into NetSuite OneWorld to provide a single unified Accounts Payable solution. This will help businesses complete their procure to pay cycle in an efficient and compliant way from within NetSuite.
With support for payments in 190 countries Tipalti supports multiple currencies. Customer can also choose how they want to be paid with ACH, wire transfer, eCheck, international ACH, PayPal, paper checks, and prepaid debit card in over 100 currencies available. Remittance results are immediately available in NetSuite for quicker payment reconciliation and financial close reporting. The solution also delivers better communication to suppliers around the status of those payments and also helps with tax reporting, especially in the US.
First launched on SuiteApp in January 2015 this latest announcement sees its status and integration with NetSuite tighten that may see an increase in customers on the ERP platform. While numbers using NetSuite are not known and there are currently no reviews available. Jim Waggoner, DISQUS VP of Finance, a customer of both NetSuite and Tipalti has commented: "By turning to Tipalti we have been able to scale our global payment processes rapidly without growing our Accounts Payable team."
Compliance
There are a number of key compliance features within Tipalti. Not only does the solution help with tax compliance including support for the US tax system but it also validates suppliers against several international blacklists. The supplier portal, has been developed beyond something that lets suppliers view their payment history, reconciliations and update their details.
It also ensure that those details include the elements that are required for the company to complete W-8 and W-9 forms including Taxpayer Identification Number and certification for US companies and a declaration that they are not a US company for those suppliers based outside the US. For non US companies VAT ID is also supported, which is especially important in Europe and allows for VAT to be reclaimed. Payees are able to upload national ID and tax certification during account setup to streamline payer due diligence of suppliers and to comply with tax and Anti-Money Laundering (AML) regulations.
There is also a premium Tipalti service, which includes the ability to submit W-9, W-8BEN, and W-8BEN-E forms. Although this may not be available on the NetSuite app yet it is available in the core Tipalti implementation. Links to other documents are also included. This process has been audited and approved for use by KPMG and will help firms to streamline their compliance with the FATCA (Foreign Account Tax Compliance Act) as part of the 2010 Hiring Incentives to Restore Employment ("HIRE") Act. The solution will also help with the generation of the end of year 1099 and 1042-S tax forms.
An interesting and useful feature for companies dealing with international suppliers is that every payment is checked for legitimacy against the US Treasury Department's Office of Foreign Assets Control (OFAC) SDN (Specially Designated Nationals) List. For US companies this is especially useful as as data is updated on that list. It will help ensure that companies do not risk falling foul of regulation that prohibit relations with bad actors and sanctioned entities involved in terrorism, money laundering, arms dealing including drug traffickers and cyber terrorists.
There does not appear to be any automated check against any other nations lists but Tipalti has developed its own check lists based on its own customer data. They had developed an internal risk network that means payees are checked against bad accounts registered by other customers. There are few details of this on the Tiplati website and it would be interesting to understand more. One assumes these checks form part of the onboarding process and it will be interesting to see what data is available.
Procure to Pay Cycle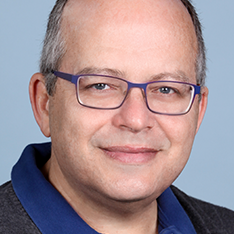 The last part of Procure to Pay solutions is the actual payments and reconciliation made by the company with its supplier. Tipalti is not the only application to have completed this within NetSuite but it is the latest. It also brings a number of marque customers that have proven the benefits of the solution, including GoDaddy, Seeking Alpha and Tapjoy.
Chen Amit, Co-Founder and CEO of Tipalti commented: "The last mile of ERP is about the streamlining of accounts payable functions." Tipalti's integration with NetSuite's cloud-based ERP platform adds unprecedented automation, control, and visibility to AP organizations as it relates to global B2B payments."
Other solutions with the NetSuite suiteapp are not as comprehensive.  While iCloudAuthority lets customer pay if they are Wells Fargo customers, Tipalti will let companies work with their existing bank accounts. Fronde merely allows NetSuite customers to integrate their bank accounts and make payments through the solution, it does not appear to complete the integration process.
Conclusion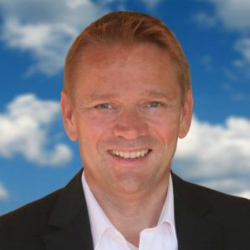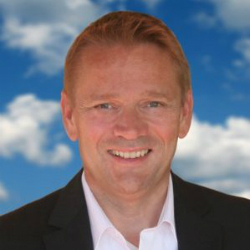 NetSuite will be happy to see the full integration between these platforms. While Tipalti only seems to be currently available in English it is being used to transfer $2 billion of payments annually. Created in 2010 by serial entrepreneur Chen Amit and underground VC Oren Zeev, it supports more than 60,000 payees and has two offices in the US as well as its base in Israel.
Guido Haarmans, Senior Vice President Business Development for Technology Partners at NetSuite commented: "With Tipalti's platform focused on streamlining global B2B payments, NetSuite OneWorld users can significantly reduce the workload related to managing global supplier payments. Because Tipalti encompasses the entire payment management workflow, including payment remittance and multi-method, multi-country payment coverage, the platform is able to close the loop on global supplier payments and simplify the reconciliation of multiple payment accounts.".
This is the kind of company that NetSuite might look to acquire to extend its own solution. Having recently purchases IQity to extend its manufacturing solutions Tipalti could be an acquisition that sees NetSuite extend its Procure to Pay solution out further. Tipalti's last round of funding was in August 2015 which Crunchbase recorded as being led by SGVC.