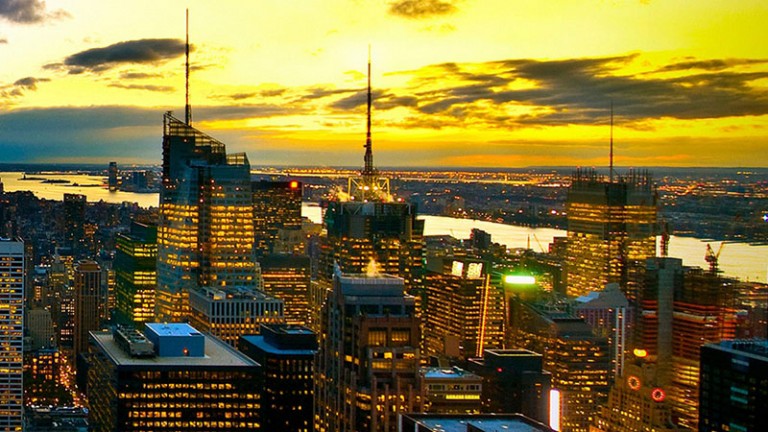 Storage vendor Nexsan has set out a series of updates to its partner program as it brings together the Nexsan and Transporter brands. It will be interesting to see if this is a precursor to a set of new product announcements adding some of the Nexsan secure storage technology to the existing security features inside Transporter.
According to the press release the new program has been restructured to create a series of new tiers. Partners are to also get a new program called LeadGuard is described in the press release as a: "campaign creator and automated quote creation tool." The idea seems to be to simplify the entire sales process for partners although given the breadth of the storage offerings now inside the company it will be interesting to see how many partners use tools like LeadGuard to collaborate on complex sales opportunities.
From high-density storage to file and sync
What will interest many is how the two brands are being brought together. Transporter is a file and sync solution which last year announced the Transporter Network Storage Connector. That was designed to extend the reach of Transporter into other enterprise storage systems. Now it is part of the Nexsan portfolio it would be interesting to see if that integration has been enhanced.
A closer integration with the Nexsan Assureon secure archive solution would give partners an interesting play with enterprise customers. They would be able to offer a highly integrated storage platform capable of delivering everything from integration with private and hybrid clouds through to secure archive solutions. With the current focus of regulators on data protection, Nexsan storage partners would be well placed to satisfy any customer storage need.
The new benefits for partners
The press release highlights a number of new benefits for partners. These include:
Market Development Funds for shared marketing programs
LeadGuard Opportunity Registration for deal and project opportunities
Aggressive Commercial Models for fast profitable sales
Demo Equipment Access for testing and proof of concept demonstrations
Sophisticated Campaign Creator for easily creating and executing partner-branded campaigns
Extensive Training and Certification Paths for exceptional professional services delivery
A World-Class Partner Portal with access to a wealth of resources, marketing content, sales tools, incentives, promotions and more, 24 x 7
It is not clear if all partners will get access to the complete range of benefits as the partner program contains three tiers – Bronze, Silver and Gold. This is where LeadGuard is likely to come into its own allowing lower tier partners to work with those in other tiers to help them deliver to larger customers.
A statement in the press release from Russ Johnson, CRO, Nexsan said: "Today we are looking to further accelerate this channel success with a strong partner program that features new incentives and enablement tools designed to grow revenue opportunity for incremental growth.
" We have also added the complete line of Transporter private cloud file sync and share appliances to the program, so that our partners can go beyond traditional storage and data protection and truly differentiate their business with a new proposition for storage collaboration and connectivity."
Conclusion
Nexsan parent company Imation, once a darling of the storage industry, has been on an asset sell-off for a while. The last big sale was in February when it disposed of its Ironkey assets to Kingston Technologies and DataLocker Inc. That sale sparked a brief rally in a share price that had collapsed by 80% in 2015.
While this is a long overdue announcement for Nexsan it does raise two interesting possibilities. The first is that this is a precursor to Imation trying to get the best price for the last serious technology assets it owns. There is no question that Nexsan has some serious storage technology although it has been slow to make the most of its secure solutions recently.
The second is that Imation is finally going to make some serious investment in a brand that was once seen as exciting and innovative. The lack of investment in the three years has badly tarnished the perception of Nexsan and it will take more than a revamped partner program to regain its former glories. Combining the Nexsan and Transporter brands does create a serious storage player with some interesting enterprise, security and cloud capabilities .
It will be interesting to see how the market and especially the channel reacts to this news. With everyone already nervous about Michael Dell's plans for EMC once he has completed the acquisition and stripped out VMware, it might seem a good idea for Imation to make a short term investment and then sell sooner rather than later.