Bakers AS is a Norwegian bakery firm with 11 bakeries in Norway selling products under the Bakuset brand. It has just gone live on the Infor M3 ERP platform and added Infor Warehouse mobility to overhaul and improve their business processes.
The implementation was completed across 12 sites and 350 users and was delivered on time and on budget. Having completed the implementation Bakers AS are already seeing the improvements they targeted with an increase in purchasing control, reduced wastage from over productions, improvements to productivity and better financial data for analysis.
Small changes to purchasing and distribution can have an immediate impact on fast moving consumer goods (FMCG) companies, and with Bakers AS baking every night to ensure that their customers receive fresh bread daily this industry is no exception. The shelf life of product is short and over production can significantly erode the profitability of the company. Bakeries seem to be the latest FMCG companies to opt for ERP solutions with Greggs adopting SAP last week.
Selecting an ERP solution suitable for a bakery firm does not necessarily mean selecting the corporate ERP solution and making it fit.  Bakers AS is a subsidiary of  NorgesGruppen ASA and while they were consulted as part of the process it became clear that the corporate ERP solution, Dynamics AX (formerly Axapta) would not be suitable. Within Scandanavia Infor is already in used within Vaasan & Vaasan a Finnish bakery firm recently purchased by Lantmännen. It is this specialist implementation alongside others in Europe that gave the confidence to Bakers AS that Infor was the right solution.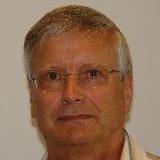 The implementation project was carefully managed, with extensive testing being carried out to confirm that the solution delivered what was expected. This is not surprising and Bakers AS first rolled out the core modules, prior to the additional functionality that they wanted to benefit from. Ole H Neergaard, CFO, Bakers AS commented: "Throughout the selection and deployment of a new ERP system, the user experience has been a driving force. 
"We chose M3 not only because it suits our purpose but it was notably less bloated than some of the alternatives that we looked at, and enabled us to proceed with only a very few minor modifications, both of which mean less demands on the staff on the factory floor.  This is despite us adding modules for purchasing, inventory, production planning and production support. This approach has enabled us to not only implement the application on time and on budget but also to get workers that had never worked with PCs, using technology on a daily basis. We are seeing constant improvements."
With few employees having used ERP technology in the workplace the look and feel or user experience of the product is critical. Infor has a whole design agency Hook & Loop based in New York that ensures that all its application achieve the same level of usability in a modern clean look that is suitable for mobile or desktop. While the Bakers AS implementation will be hosted it isn't clear whether this is within the Infor Cloud or within the Bakers AS infrastructure. Though no doubt they will at some point move to the Infor cloud to reap
Conclusion
Infor's approach of creating ERP solutions fit for business rather than one solution fits all does mean that they are able to deliver applications that are ideally suited to micro-verticals.  With Infor ION they have a middleware platform that can integrate these solutions with a central corporate ERP solution that consolidates corporate data.
Einar Broch, sales director, Norway, Infor said: "Our focus on micro-verticals and a strategy of no customizations has led to ERP software keenly aligned to the needs of industries with very specific requirements and dynamics, such as baking.  Businesses like Bakers work at a huge scale and this means that implementation must be just as aligned to the business as the software. This combination of leaner software and a focused implementation methodology is proven time and again to deliver results quicker."