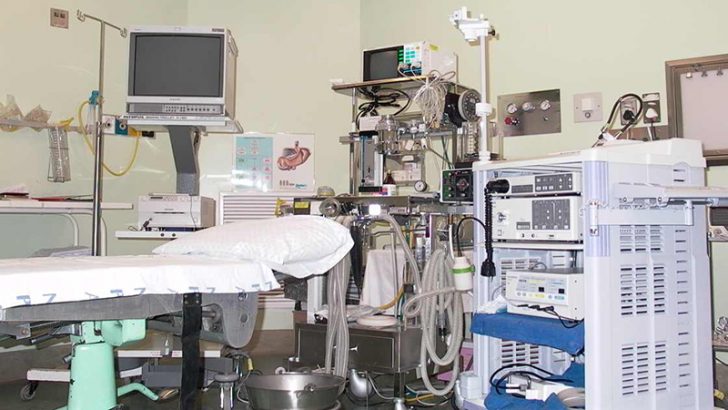 ANS Group has announced that it has deployed technology to connect a wide range of devices into a single Internet of Things (IoT) network at Dorset County Hospital NHS Foundation Trust.
This announcement is likely to be one of many that we can expect to see over the next year as hospitals look at ways to get more information from their infrastructure.  The advantages of connecting a wider range of devices together in order to get a better understanding of what is happening in the hospital can be seen in the sudden surge of analytics suites from the likes of Dell aimed specifically at hospitals.
ANS using WiFi as the backbone for IoT
What is interesting here is that the hospital has chosen to use Wi-Fi to track everything. It would be interesting to see how they plan to make that happen across an entire hospital estate. Departments such as radiology and intensive care have long been no-go areas for radio technology. Modern equipment is more resilient to interference and it may be that ANS Group has helped shield equipment that will interfere with the WiFi.
The release talks about operational analytics such as the ability to location track equipment, beds and wheelchairs but stops short of talking about clinical analytics. If this is just a case of asset management through IoT then it seems to fall short of where a lot of potential gains can be made. Using IoT it is possible to provide clinicians with additional monitoring capabilities so that they can see what is happening with patients and use predictive analytics to spot potentially life threatening situations earlier.
Brian Stalker, ICT Infrastructure Manager at Dorset NHS Foundation Trust, explained: "This has transformed the way we operate as a hospital, for example we can now locate a mobile scanner instantly, where previously locating it across the18.5 acre site would mean a succession of frantic phones calls enquiring if that particular department had it, at a time when we needed it urgently."
For departments such as A&E who often require the equipment to come to patients rather than ferry the patient around the hospital this is a big bonus. What seems to be missing here is the integration with imaging systems such as those recently announced by GE, Dell and Telstra. Providing a completely integrated solutions would provide extra tools for clinicians and ensure that they get the best access to colleagues when dealing with emergencies.
In order to make this work, ANS Group replaced the existing wireless infrastructure in the hospital and updated the software on the existing servers. It would have been interesting to know if there is a cloud element to this solution especially if it were integrated with the local surgeries that rely on the hospital. This would ensure that GPs have all the access they need to understand what is happening with their patients so that they can plan aftercare.
Improving patient care and services
Another potential benefit from this solution is reducing the impact of weekends on survival and recovery rates. It has been well documented in other places that surgery and admittance on a Friday has a lower rate of success than at other times. This is due to reduced staffing levels over weekends causing services to become stretched. By using the WiFi equipment can be delivered into new dashboards that are located at the main nurses station allowing them a more detailed look at individual patients and the ability to connect specialists for weekend consultations without waiting for them to arrive at the hospital.
To make life easier for patients there has also been an upgrade to the wireless access for patients. This will enable them to connect to family and friends as well as the Internet during their stay. How that will be charged or whether it will be free to in-patients is not mentioned.
Many hospitals are caught in expensive outsourcing deals where patients are forced to use overpriced entertainment and Internet systems supplied by third parties. It remains to be seen whether this will be repeated here with the Dorset County Hospital NHS Foundation Trust recouping some of the costs from patients rather than from its own resources.
Conclusion
The potential benefits from IoT in a technology rich environment such as hospitals is easy to grasp. There are gains for both clinical and operational staff with patients reaping the benefits. This announcement stops short of talking about many of the things that we have heard from other providers in recent weeks and it will be interesting to see if this is merely a phase 1 implementation.
With the NHS spending large sums of money on patient record systems that are seemingly delivering little of value, it would make sense to focus on greater deployment of IoT solutions. Having done that it is a relatively simple step to extend access to surgeries enabling GPs to know what treatment has taken place and when. In effect, IoT deployment and cloud would end up providing the backbone on which to share data rather than building multiple systems which in the past has resulted in massive failure and cost overrun.