When it comes to being hit by malware, Mac users tend to assume it's all about Windows and Android. Not so according to Bit9 + Carbon Black who report Mac OS X Malware has hit a record high.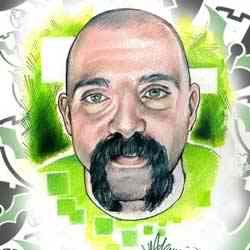 How big is the threat? The team spent 10-weeks analysing the current threats against the Mac and comparing the number for 2015 against every year since 2010. What the analysis showed them was that the figure for the first 9 months of 2015 was 5 times greater than the sum of the years 2010-2014. Let's be clear, this is not five times greater than any one year but 5 times greater than all the malware seen over the previous five years and this only takes us through the first 9 months of 2015.
Mike Sconzo, Bit9 + Carbon Black's senior threat researcher said: "Macs have been largely ignored by malware, until recently. Evidence of a more malicious OS X marketplace is clearly compounding and we confidently expect Mac OS X malware attacks to accelerate in the coming months."
Bit9 + Carbon Black is not the only company to warn of an increase in Mac OS X malware. Earlier this year Kaspersky revealed details of the Darwin Nuke attack which affected both iOS and Mac OS X. It said then that the number of attacks against Apple and its operating systems were on the rise and this was expected to continue.
Cybercriminals upgrade to OS X Malware from iOS
Despite the massive jump in OS X malware it still needs to be put in context. In total, the team discovered more than 1,400 unique OS X malware samples which, when compared to the numbers seen for Windows and Android is still a drop in the ocean.
However, it is not really about the number of OS X malware samples that the team collected but the fact that malware writers have now turned their attention to the Mac. As has been proven by many shopping sites, Mac owners are believed to have more disposable income.
In 2012 Orbitz claimed that Mac users are willing to spend more per night for their hotel and spend more when in the hotel. However, it then found itself accused of charging more which it denied. Earlier this year a CBS46.com investigation reported that depending on your device and browsing history on-line retailers could be charging you more than other users. It singled out Mac users in particular for being at risk from Amazon, Sears, Walmart and Best Buy.
If online retailers have noticed that Mac users have more to spend then it makes sense that cybercriminals are equally aware of this fact. The only real surprise here is that it has taken so long for Mac OS X malware to begin to rise.
(Next Has Apple done a good job?)