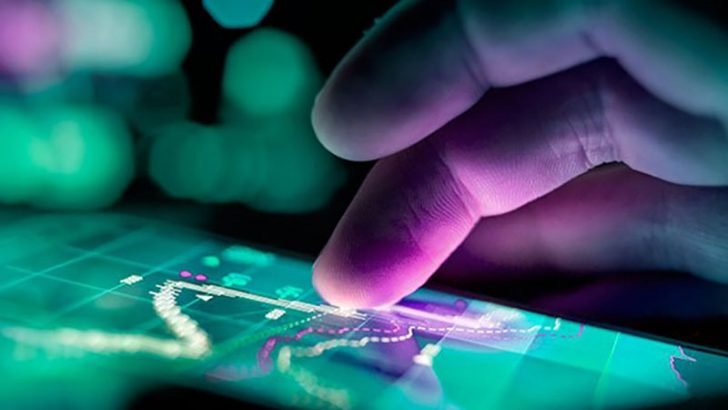 IBM has deepened its OpenPOWER partnerships with the announcement of new Power Systems LC range of servers.
The announcement of the new Power Systems LC servers came in both a press release and a blog from Doug Balog, General Manager for Power Systems at IBM. The focus of this announcement is not just about IBM launching new Power System servers but the fact that each of these servers contains technology from an OpenPOWER Foundation partner.
The press release and Balog's blog both focus on the Big Data implications for each of these servers. The three servers IBM has announced are:
Power Systems S812LC: designed for entry and small Hadoop workloads. This is a 1-socket, 2U system, 10-core POWER8 processor, 1TB memory, 115GB/sec memory bandwidth capable of supporting up to 14 disk drives. IBM is positioning this as an entry level data server and it will ship with Linux and Hadoop. It is also designed to run Apache Spark for customers who want an in-memory database solution for small to medium-sized databases.
Power Systems S822LC for Commercial Computing: ideal for data in the cloud and flexible capacity for MSPs. A 2-socket, 2U system with 2 x 10-core POWER8 processors, 1TB memory, 230GB/sec memory bandwidth and support for 14 hard disk drives. Positioned as a mid-range big data box it will also ship with Linux and Hadoop and can support Apache Spark.
Power Systems S822LC for High Performance. A 2-socket, 2U system with 2 x 10-core POWER8 processors, 1TB memory, 230GB/sec memory bandwidth and support for 14 hard disk drives. It also comes with two integrated NVIDIA® Tesla® K80 GPU accelerators, the flagship offering of the NVIDIA Tesla Accelerated Computing Platform. It is aimed at customers with complex big data solutions.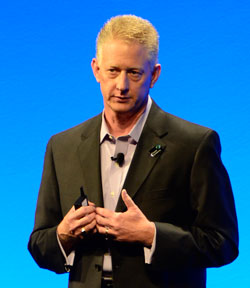 With just 1TB of memory none of these servers look like big data options. However each of these servers can support up to 40GB Flash memory which is directly attached to the POWER8 processor using IBM's Coherent Accelerator Processor Interface. What this means is that the processor sees the memory as if it were part of its on-board memory set. As a result it accesses and uses the memory much faster than any attempt to connect to flash using the system bus.
In his blog Balog says: "One big advantage is the fact that these servers have been infused with technology from the OpenPOWER Foundation backed by thousands of developers creating POWER architecture-based hardware and software solutions. Collaborating with our OpenPOWER partners like Nvidia, Mellanox, Canonical, Tyan and Wistron, the Power Systems LC line is a compelling alternative to Linux-based x86 machines."
More ammunition for the IBM v Intel war
As AMD continues to get sidelined in the enterprise war, IBM has become the challenger to Intel. The sale of its x86 division to Lenovo paved the way for Power Systems to become the key focus inside the company. As such, no IBM Power Systems release would be complete without a set of claims as to how much more powerful they were than 'comparable' Intel systems.
For example, IBM is making three claims here:
The LC servers bring the higher performance of POWER CPUs to the broad Linux community, in particular to data analytics, cloud, and high performance computing (HPC) workloads. For example, based on IBM internal testing, a new Power Systems LC server can complete an average of select Apache Spark workloads – including analyzing Twitter feeds, streaming web page views and other data-intensive analytics – for less than half the cost of an Intel E5-2699 V3 processor-based server, providing clients with 2.3X better performance per dollar spent. Additionally, the efficient design of a Power Systems LC server allows for 94% more Spark social media workloads in the same rack space as a comparable Intel-based server.(1) (2)

The two S822LC variants will offer over 2X performance per core, 40% better price performance and more than 2X memory bandwidth (with fully configured memory) compared to similarly configured x86-based E5-2699 V3 machines.(3)
With IBM and Intel continuing to announce new products that they claim are better performing than the other, it's important to keep an eye on the different configurations and tests that they are both carrying out. According to the IBM press release, its claims against Intel are based on the following configurations below.
(1) Results are based on IBM internal testing of the average of 10 SparkBench benchmarks consisting of SQL RDD Relation, Twitter, Pageview Streaming, PageRank, Logistic Regression, SVD++, TriangleCount, SVM, MF, SQL Hive.
IBM Power System S812LC 10 cores / 80 threads, POWER8; 2.9GHz, 256 GB memory, Ubuntu 15.04, Spark 1.4, OpenJDK 1.8
Intel Xeon; 24 cores / 48 threads, E5-2690 v3; 2.3GHz , 256 GB memory. Ubuntu 15.04, Spark 1.4, OpenJDK 1.8
Pricing is based on HW list prices of Intel-based server and estimated prices of IBM Power S812LC and both include the OS. IBM has announced the pricing of the server as from $6,595.
(2) Power System S812LC and Intel server are 2U servers.
(3) Results are based on IBM internal testing of single system running multiple virtual machines with pgbench select only work load and are current as of October 5, 2015. Performance figures are based on running a 300 scale factor. Individual results will vary depending on individual workloads, configurations and conditions.
IBM Power System S822LC; 16 cores /  128 threads, POWER8; 3.6GHz, 256 GB memory, PostgreSQL 9.5 Alpha2, RHEL 7.1, PowerKVM
Competitive stack: 36 cores / 72  threads; Intel E5-2699 v3;  2.3 GHz; 256 GB memory, PostgreSQL 9.5 Aplha2, RHEL 7.1, RHEV
(NEXT: OpenPOWER Partnerships are growing)