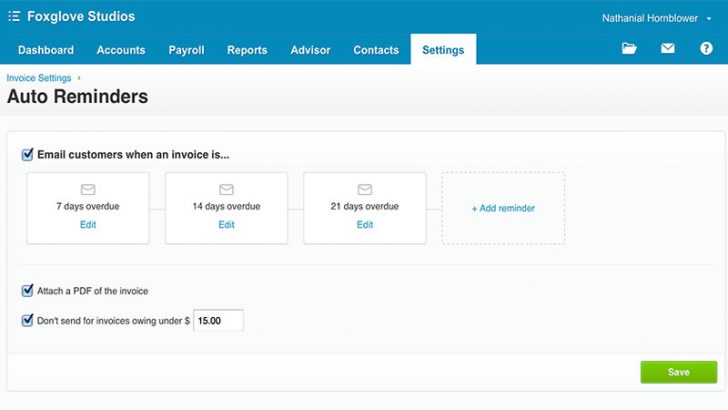 Xero has introduced new billable expenses and invoice reminders to help cash flow management.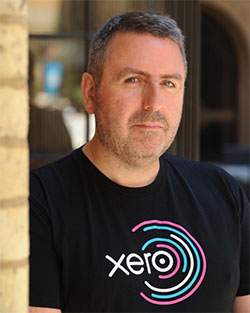 Survival of UK companies in their first five years is just 41%. While many struggle to keep generating new work or to control their costs one of the biggest challenges is late payment of invoices. Quoting its own research, Xero claims that 27% of business reported slow or late payments the biggest obstacle to their success. The same research led Xero to state that their customers were reportedly paid 30 days faster in 2014 than in 2011.
Xero cannot claim all the credit here as there have been a number of campaigns to get companies to pay small businesses faster. In December 2012, the UK Government launched the Get Paid campaign to ensure that small and mid sized business were paid on time.
In July 2015, the UK Small Business Commissioner said that small firms were owed £26 billion in late payments and chasing debts cost them millions of pounds more.
According to Xero managing director Gary Turner: "Cash availability really can be make-or-break for small firms, which is why it's critical to keep a close handle on invoicing and accounts."
Improving cash flow management with automated invoice reminders
One of the things that Xero is offering is automated invoice reminders. Small business often fail to have a proper invoice chasing system. Instead they rely on account managers phoning customers or sending out form letters for months before any action is taken.
The service will launch later this year and is designed to be customisable. The belief is that customers are more likely to pay if the reminder looks less like a form letter generated by a computer and more like a personal letter from an account manager.
Tracking all the billable expenses
Billable expenses works in two ways. The first is to allow a company to track all the expenses that are directly related to a job and then bill the customer for those expenses. For firms such as solicitors or accountants this is a key revenue area. For other firms it can also have an impact such as those providing on-site support to companies where they need to charge for time, travel and materials.
Not all businesses track the expenses involved in a job. This means that they often have little idea of the true profit margin of the work they have undertaken. In many cases, expenses that can be passed to customers are limited so the business has to swallow them. Without knowing what those expenses are it is hard to estimate future jobs.
The recent European Court ruling on travel time for certain groups of workers will require employers to track time and costs much more closely. It also means that workers, especially the self-employed, need to keep a much tighter control of their expenses in order to claim them back. All of this comes under billable expenses which is often overlooked by companies.
Xero is making it easier to immediately allocate an expense to a job as it occurs. A worker taking a train to visit a customer can immediately file their train ticket against the customer and job. This enables the employer to provide a customer with a day by day cost analysis and pay the employee or subcontractor faster.
When will all of this be available?
According to the press release billable expenses and invoice reminders will be rolled out in three phases:
From now, small businesses can use Billable Expenses to recoup costs and protect profit margins by recording expenses in bills and other transactions that need to be on-charged to a customer.
Over the next few weeks, Billable Expenses will continue to evolve, allowing bank account transactions to be tagged as Billable Expenses, while Xero's library of reports will be updated to allow for reporting of Billable Expenses.
In the next few months, Xero will make Invoice Reminders widely available.
Conclusion
The software accounting industry has woken up to the fact that there is a lot of money to be made out of small businesses by helping them reduce their cost base and get paid faster. Both Sage and Xero have been targeting the 'getting paid faster' message over recent months and with the two biggest players in the UK SME accounting software market fighting for customers, this can only be good news for businesses.
As with other recent announcements around paperless receipts and effortless tax, Xero is delivering these new features for free. This is part of its ongoing disruption to other accounting companies who tend to charge for new features. It will be interesting to see how many existing customers Xero claims have adopted these features and how many new customers it can take from its competitors by adding these features.