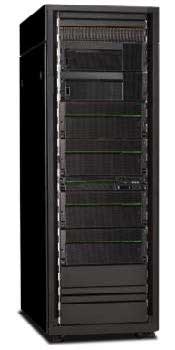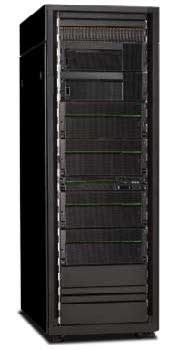 IBM has announced a series of Power Systems Solution Editions for the SAP HANA platform. This new announcement extends IBM support for SAP from x86 to its POWER8 processor. It also builds on the announcement in March that IBM SoftLayer would provide OpenPOWER-based bare-metal servers.
In the press release, IBM states that this announcement follows on from a period of client tests that were carried out in 2014. According to Doug Balog, general manager of IBM Power Systems:
"The commodity servers used today by many organizations are increasingly stretched to their limits by new workloads, in the cloud or on premises. IBM's Power Systems' architecture is uniquely suited to provide faster access to critical business data stored with in-memory database technologies. New IBM Power System Solution Editions for SAP HANA are tailored to deliver enterprise-class capabilities to clients' growing core systems reliability expectations."
Two new Power System solutions
It appears that IBM is planning a number of different offerings in their Power Systems Solution Editions for SAP HANA family. The press release mentions "two initial configurations":
The S824 two socket server supporting 24 POWER8 processor cores and 1TB of memory. IBM is targeting this at the SAP Business Warehouse application running on SAP HANA. According to the press release it will support databases as large as 512GB (compressed).
The 4-socket version of the E870 which will have 40 POWER8 cores and up to 2TB memory. This is aimed at databases as large as 1TB (compressed) and will also support the SAP Business Warehouse and other SAP HANA solutions.
The E870 comes with an eight socket option and it will be interesting to see if and when IBM chooses to deploy SAP HANA support on that box. If it does, it will be the largest SAP HANA appliance available on the market.
Building on POWER8's lead over Xeon
Earlier this year, the Linley Group compared Intel XEON processors with IBM's POWER8 (registration required). The focus was on how each processor compared using two industry benchmarks SPECfp and SPECint. Despite Intel delivering more cores per socket, IBM was able to outperform comparable XEON processors due to four key items:
Threads: POWER8 support 8 threads per core while XEON only supports 2
Speed: POWER8 runs up to 35% faster than comparable XEON processors
On chip memory cache: POWER 8 has almost twice as much L2 and L3 cache on the processor and supports up to 64GB of L4 cache
DRAM: POWER8 supports 4x more memory than XEON
The Linley Microprocessor Report also showed that the cost of deploying IBM POWER8 solutions was substantially cheaper than Intel XEON.
POWER8 energy costs need to be factored into cloud costs
IBM intends to deploy its new Power Systems Solution Editions for SAP HANA as part of its Cloud Managed Services offering. This will come as a disappointment for IBM Softlayer customers who having been offered POWER8 as a bare-metal server, will not be able to deploy SAP HANA to those servers. There is also going to be questions asked by IBM cloud partners who will want to know when they can add these new SAP HANA POWER8 solutions to their customer offerings.
These are not the only cloud issue that IBM needs to address. The Linley Microprocessor Report highlighted that POWER8 processors consumed almost twice as much energy as XEON processors. While the report stopped short of saying that the improved performance and lower price would offset the increased energy costs IBM will need to show customers that they won't lose out over time.
IBM targeting flexibility in SAP HANA solution
While appliances have cut the time it takes to deploy new solutions, they come at a cost. If you are not making heavy use of an appliance you are paying for processing capability that is just sitting being wasted. According to analyst firm Creative Intellect Consulting Ltd, on a conference call last Friday, IBM offered customers an alternative way to deploy their SAP HANA solutions.
Steve Sibley, vice president, IBM Power Systems told analysts: "Clients want flexibility to run in many different ways. We are allowing them to run SAP HANA in the starting configuration for these new solutions and then extend across the rest of the IBM portfolio."
When pressed as to what exactly that meant, Sibley responded: "Clients want more flexibility than the appliance format Intel has focused on. SAP has a certification system to make sure the environment is right for HANA. If not using cores for HANA they can use for other applications in the environment."
Competition good for SAP HANA customers
This is a significant move by IBM. By allowing customers to run other applications on the same appliance they can show additional savings over Intel appliances and help drive Power Systems into new customers. As customer SAP HANA usage increases, IBM can either help customers migrate to bare-metal POWER8 on Softlayer or buy additional capacity through the IBM CMS team.
It will be interesting to see how quickly IBM manages to migrate its existing x86-based SAP HANA customers to these new POWER8-based solutions. Meanwhile heavy SAP HANA customers will be looking for proof of improved performance at a lower price point. All of this can only be good for customers who have a choice of platforms for SAP HANA.