At Appian Europe 2023, held in London today, the company has announced significant updates to its partner plans. It sees changes to its partner-focused growth strategy and the "One Appian" Global Partner Program for 2024.
According to the announcement, "The enhanced program empowers Appian partners to grow their businesses through a variety of routes to market aligned to their preferred business models, a simplified program structure, and "stackable" benefits across partnership tiers."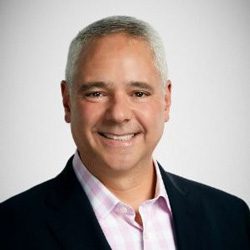 Chris Jones, Chief Revenue Officer at Appian, said, "The 2024 enhancements to our partner program support the 'One Appian' go-to-market strategy I outlined at the beginning of the year. The program is focused on aligning combined resources and collective capabilities to foster greater collaboration in delivering outstanding customer experiences and business outcomes.
"We will increase customer value and net-new business by enabling our partners' go-to-market strategies and industry specialisations and providing unprecedented access to Appian resources, financial incentives, and tailored support." 
What is in it for partners?
The program structures partners into three tiers, Authorised, Premier and Elite. The higher a partner goes in the tier system, the more Appian will do to support it. All tiers will get a range of benefits including support with relationships, sales, marketing and technical. The latter is important as it will help partners deliver Appian products, and solutions based on Appian products, more effectively.
In addition, Appian is boosting benefits based on partners' commitment. According to the announcement, "These include financial benefits and value-based incentives tied to deal registration, new training paths, and the execution of joint marketing campaigns to help partners quickly create new business, generate qualified pipeline, and increase profitability."
Three key benefits
Appian has outlined three key benefits for all partners. They are:
Deal Registration: protects partners' sales investments with defined rules of engagement and increases partner profitability by providing predictable discounts, escalating incentives for registered deals and new logos, and provides the ability to resell to new customers identified and registered by partners in any market segment.
Pipeline Creation Support: provides more Appian resources dedicated to supporting partners' go-to-market activities, new sales tools to accelerate deal advancement, and Pipeline Acceleration Funding available earlier in the relationship to jump-start top-of-funnel pipeline creation.
Expanded Product Enablement: to help partners grow and mature their Appian practice enablement, programs now include Appian Fast Start to quickly ramp up new partners with free developer training and certifications; Appian Edge for partners upskilling and certifying practitioners holding eligible certifications on competitive platforms; Accelerated Senior Developer course offering a unique approach to learning while actively working on customer projects; and University Partnership support for Appian partners working with local schools interested in offering an Appian curriculum.
Overall, the changes appear very positive and are likely to be welcomed by partners. The Pipeline Creation Support feature is likely to be of great interest to smaller partners, while bigger partners will like the Deal Registration Option.
Enterprise Times: What does this mean?
Appian is boosting partner support as it sees continued growth in its market share and demand for its products. Importantly, the changes appear to enhance rather than massively restructure the partner program. The latter is all too common among tech vendors and often creates more uncertainty for partners rather than security.
What isn't clear is how much partners are going to be expected to invest themselves. Most programs have commitment requirements around staff and technical training. If there are those here, Appian is being careful to keep that between itself and its partners.