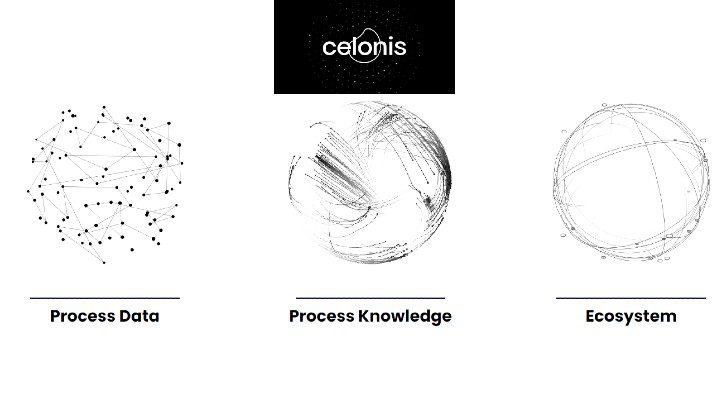 At Celosphere, its annual user conference, Celonis announced that its platform has evolved once again to a new level of maturity with the launch of the Process Intelligence (PI) Graph. Enterprise Times spoke to Divya Krishnan, Vice President of Product Marketing and Manuel Haug, VP Product at Celonis about the new product.
The PI Graph provides object-centric process mining that is able to capture the complex relationships within organisational process flows. It can understand the cross-functional connections that exist between different departments, such as procurement, finance and sales, to truly capture organisational processes.
R "Ray" Wang, CEO of Constellation Research, says, "Process Intelligence has rapidly evolved to become a strategic imperative for both business and IT executives. The Process Intelligence Graph and an open platform strategy are critical capabilities in an evolving IT stack. Companies will be able to embed Process Intelligence deeply into their operating models and technology stacks, enabling a new wave of powerful applications and use cases."
Three core pillars
At the heart of the platform is a unified data foundation and the codified process improvement knowledge that Celonis has built over the years with its process mining solution. Krishnan also spoke about the third element, the ability to share "intelligence outside the borders of even a single company, moving beyond the borders of a single process, enabling solutions and technologies like AI and then extending to intelligence across value chains."
Celonis describes these elements as process data, process knowledge and the ecosystem. Data, processes and organisations do not operate in isolation. Celonis aims for its product to understand not just the data and information it holds, but also to leverage third-party data to further enrich the intelligence graph.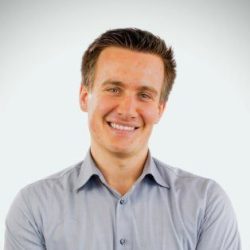 I asked Haug about what is meant by process data, whether it is process data or process metadata. He replied, "Ultimately, it's both. Process metadata is what we call process knowledge because it's more describing how the process should run and how you measure performance in a process.
"For example, the descriptive element of the process data, so that together they form the process intelligence graph. When we talk about process data, it's more the system data we use to generate the process flows and calculate the KPIs."
Celonis is also bringing the Extra elements to its Process Intelligence platform in the form of benchmarking. Haug explained this, saying, "We are planning to generate data from Celonis that we have across the customer in an anonymised fashion when partners or customers join the benchmarking. There is also a direction to partner with our partner ecosystem. For them to provide benchmarking as an annotation similar to the ESG scores."
Intra and Extra networking effect
Where does the new PI Graph differentiate? It's the ecosystem effect. Traditionally, process mining tools have looked intra-company; with this iteration, Celonis is bringing the capability for extra company intelligence. It is bringing together intelligence from across the entire value chain and potentially third-party data.
The PI Graph is a system-agnostic, enriched digital twin. It provides a single process intelligence layer that supports improvements with automation. It also provides system transformation for back and front office and across edge applications. PI Graph sits at the heart of the Celonis platform and will be the key enabler for emerging technologies like Generative AI.
The PI Graph is also open to the world. It is constantly extended with process improvement knowledge from the Celonis ecosystem, creating the world's first 'Wikipedia of Process Intelligence'. And it provides it back through an easy-to-use Process Intelligence API.
Krisnan noted that the current level for PI is to trigger a workflow in ServiceNow. The next level of intelligence could be to create the workflows within ServiceNow. While this may seem far-fetched. If Celonis can create the necessary prompt, it could easily achieve this through an integration with the ServiceNow generative AI capability. It paints a future where applications can talk to each other in a language they understand.
A common language
The PI Graph brings together process intelligence from across different departments. Celonis talks about ensuring that while different functions use different languages to describe processes and goals. Celonis will provide organisations with a common language to ensure that friction between functions is reduced and efficiency increases. The language is provided through its process intelligence.
Enterprise Times asked Krishnan about this shared language. Does that mean you can surface your insights in the appropriate language for the function you're talking to? Or is it creating a single common language across the organisation?
Krishnan replied, "That's an interesting question. It's about providing an objective and data-driven view of how the processes themselves run end to end. I'm in the marketing team, and I look at the process from a particular lens based on the systems that I work in and with my default expert expectations around a focus on leads and pipeline. Then sales looks at it differently. It's about saying, that regardless of what anybody thinks the optimization is, this is how that process really runs. And where the improvement potential lies, agnostic of the systems and agnostic of the team's bias."
In closing, Enterprise Times asked who will be using this new technology.
Krishnan answered, "For our existing customers, it's within their centres of excellence. As you get to be more sophisticated, it's more of a hub-and-spoke model. You've got teams that are responsible for identifying the value opportunities across the breadth of the enterprise. They might focus first on shared services, then supply chain. This should make that job significantly easier. But even for less mature customers, the teams that are aligned in Process Excellence departments, or business analysts that are given the charter of go find, to be more efficient opportunities in service of the company's cost take out initiative. That will be another area of focus for them."
The substance
In addition to explaining the roadmap and evolution of Celonis PI Graph, the firm also announced several enhancements to its platform. These features include generative AI capabilities that increase the process intelligence available and back up the claims that the Process Intelligence Graph has evolved further.
The Process Copilot, which is currently available in beta to select Celonis customers and partners, will provide a natural language interface for users for the PI Graph.
It has also updated and renamed the Process Sphere to the Process Adherence Manager. This enables unique model-driven analysis by integrating process mining, modelling and conformance with real-world data so organizations can improve adherence to designed processes.
Enterprise Times: What does this mean
What is exciting about this release is not merely that Celonis has moved its process mining platform forward. It also offers a glimpse into the future when its platform can create processes and workflows as requirements emerge. Not just within its capabilities but within other applications. Even now, the platform can understand and enhance existing business processes by triggering workflows at appropriate points across other applications. Celonis has presented a vision and future of process mining that goes beyond many of its rivals, combining graph technology, automation and hyperautomation.