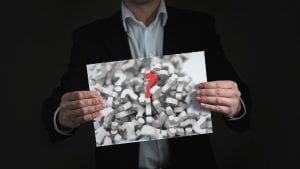 This is the 57th in a series of business tips from industry leaders that Enterprise Times has interviewed. Enterprise Times recently spoke to Corey Tollefson, President and Chief Revenue Officer of Blue Yonder. Tollefson spoke about the ambitions of the supply chain company and how Panasonic is backing the leadership team for success.
Tollefson has a long history heading up sales teams at Blue Yonder, Infor and Oracle. Enterprise Times asked him for a piece of advice for a business leader in a company that is struggling to generate revenue.
"For a company struggling to generate revenue, I would say take a hard look at all the functions within your organisation and prioritise what's important. Like any good company, sometimes you get different opinions, like focusing on ESG. Well, is that important now? Or is it important in 36 months? You might have an emphasis on a diversity campaign. Is that important in the next 12 months, or is it important long term?
"It's picking and choosing what's important and getting laser-focused on what delivers the best results in the short term when a lot of us are getting a credit crunch."