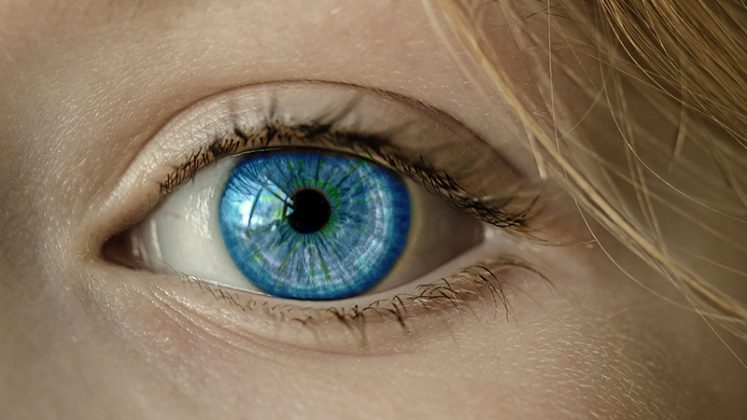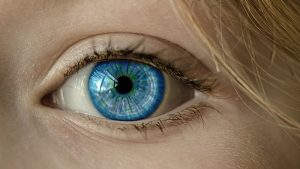 Several interesting pieces of research were published this week. They included reports from ELMO Software, FloQast, FreshBooks, FreskWorks, insightsoftware, Oracle, Tradeshift, Workday, Xero and Zendesk.
ELMO Software
Research from ELMO software has revealed that almost half (45%) of Australian employees struggle to meet basic living costs as prices soar for petrol, housing, groceries and electricity. The ELMO employee Sentiment index for Q2 makes for stark reading, and the findings would find similar results in other countries such as the UK. Other key findings include:
70% of respondents said the cost of living pressures are negatively impacting their wellbeing
82% of Gen Z employees are most heavily affected (82%) by the pressures.
Only 14% believe the economy is secure, the lowest ever
The Great Resignation may be slowing with 25% (from 29%) in Q1 considering a career change.
Danny Lesson commented: "Typically in the lead up to an election and certainly post-election, there is rising uncertainty amongst business leaders and employees, until business and consumer confidence takes hold. The overwhelming feeling of uncertainty is prompting more employees to remain with their current employer with the expectation they will be rewarded for their contribution and loyalty."
FloQast
FloQast has published the "Controller's Guidebook: Burnout in Accounting – Understanding the Problem, Leveraging Solutions". A survey of over 200 accounting and finance professionals found that burnout is an increasingly prevalent and impactful issue in the accounting sector.
FloQast used the Maslach Burnout Inventory (MBI) to assess the three major areas of burnout: Emotional Exhaustion (EE), Depersonalization (DP), and low sense of Personal Accomplishment (PA). It found that 99% of accountants experienced burnout with an average score of 47 points. Only 8% scored in the low range (<20 points).
The report also looked at potential causes citing disruption to period close as a key cause. The research found:
85% of participants reported re-opening the books in at least one month last year to fix errors.
81% of accountants had at least one month in the past year where the Close disrupted their personal life.
says Mike Whitmire, co-founder and CEO of FloQast, inactive CPA. "Considering the importance of the Close in the accounting industry, its impact on employee mental health and wellbeing, and the consequences burnout has on its accuracy and reliability, these findings clearly show that it's time for a massive shift.
"We believe improving the Close is one of the key changes to be made and our results support this. In fact, 57% of the accounting professionals we surveyed agreed that the monthly and yearly Close is in desperate need of modernization."
Some things reduce the risk of burnout; integrated tools and fewer tools help. While a modern solution such as FloQast will help, training is also required to lessen the load.
FreshBooks
FreshBooks published its first Self-Employed Singles Report. The report, in conjunction with celebrity dating coach Damona Hoffman, surveyed self-employed Americans to understand better the financial, emotional, and operational truths of building a small business as someone without a romantic partner in their lives. Findings included:
67% of self-employed singles in America are entirely committed to their careers versus pursuing a relationship.
59% think it's easier to run a business as a single person, despite the financial and/or emotional support they might get from a partner.
The freedom to pursue their careers free from guilt is more desirable (59%).
Damona Hoffman, celebrity dating coach, noted: "Our report uncovers that while singles have more freedom in their life choices, they often feel burdened by rising costs and the emotional toll of pursuing their dreams without a partner. Not only does the lack of a stable second income make supporting yourself harder, but it also makes it more challenging to take risks in your business — whether that's investing in a new product or service launch or taking time off when you're feeling burned out and need some time off."
Freshworks
Freshworks published its "State of Workplace Technology: Bloatware – the difference between love and hate for workplace tech". A survey of 2000 IT professionals found that IT professionals are spending nearly a day a week dealing with bloatware. The authors believe this is a major issue for the wider business as well:
54% say their organization pays for SaaS features that their IT teams never use.
40% say too much of their tech stack is hard to use.
45% say their organization spends too much on its tech stack.
34% believe their company doesn't know how to stop paying for unnecessary services.
63% prefer a single software solution for IT service management rather than several applications.
Professor Joe Peppard, former Principal Research Scientist at MIT Sloan School of Management, commented: "Technology is critical for business success in today's digital-first world, but far too many organizations are distracted by software they don't want and can't use to deliver on their full potential.
"With costs approaching $100B, the impact of IT bloatware on businesses is far larger than most realized. More software isn't always better, and CIOs realize it's time to break the doom cycle of bloatware to help employees and businesses succeed."
The report looks at the indirect impact of bloatware on IT professionals, with a desire to resign and mental health issues highlighted. Ironically more software is the solution. Though perhaps this needs to consolidate solutions and be easier to use. Many IT professionals will sacrifice vacation days, parental leave and sick benefits if they have access to better software.
insightsoftware
insightsoftware published its annual Finance Team Trends Report. Commissioned from Hanover Research, the findings are based on responses from 500 financial professionals across North America, Europe, the Middle East, and Africa.
While digitisation has reached 63% of finance teams, three areas need improving: strategic decision making, scalability of processes, and self-service of data. The top three responsibilities remain consistent with last year's report: financial planning and analysis (64%), followed by financial modelling (57%), and budget and forecasting (47%). However, strategic decision-making rose twelve points to 41% (up from 29%).
Scalability is an issue with three barriers highlighted: inefficient tooling (50%), a lack of resources (50%) and the ability to access required data quickly (33%).
Lee An Schommer, Chief Product Officer at insightsoftware, commented: "Recent global crises and disruptions have exposed the fragility of today's market and permanently changed finance as we know it. Along with digitization, we're also seeing a shift in finance teams' roles as organizations strive to prepare for the next big event.
"The Finance Team Trends Report illustrates that, while progress has been made, finance teams are still lagging in key areas of digitization. We recognize the final stretch in digitization is often the most difficult to navigate, but it's also the most critical. Completing the journey will require further fine-tuned data control, streamlined processes, and intuitive systems to bridge the gap."
The report also found that finance teams seek self-service data solutions to reduce reliance on others, such as IT teams.
Oracle
A new IDC survey sponsored by Oracle found that CFOs in today's banks and insurance organizations must navigate challenges from inflation to supply chain constraints and regulatory demands while competing and growing revenue in a dynamic global market. The IDC Business Brief, Road Map to Driving Finance Transformation in the Office of the CFO, found:
5% agree that modernizing financial operations will be essential to compete in volatile local, regional, and global markets.
8% of leaders believe the finance function within their organization needs to change.
Over 75% said they are investing in finance modernization.
Jason Wynne, group vice president, risk and finance, Oracle Financial Services, commented: "The IDC findings showed a vast majority of financial institutions are hungry for integrated financial technology systems and access to near real-time reconciled data across all aspects of their financial operations.
"To truly modernize finance operations, CFOs and CIOs will need to be aligned, and view the transformation journey as a lifecycle rather than a one-way ticket to a single destination. They need to make the investment now in digital technology that takes advantage of the latest innovations and enables effective use of their organization's data."
The report dives into the drivers behind investment in technology, the technology that Finance teams should look at and the issues and risks of not investing.
Tradeshift
The latest Tradeshift Index of Global Trade Health identified these are challenging times with fewer orders and higher costs.
Order volumes fell 6%, following a 7% drop in the previous quarter. Invoice values have increased by 11% since the start of 2022. There was only a 3.5% rise in 2021 over the same period.
Christian Lanng, CEO and co-founder at Tradeshift, commented: "Many of the current supply chain challenges, including inflation, have roots in the pandemic. Some of these problems are transitory, but the bigger issues, including labor shortages, geopolitical tension, and energy transition, are structural and risk becoming entrenched unless businesses take decisive action now."
The issues are felt globally:
Total trade activity in the UK and the Eurozone dropped by 5 points, with new orders and supplier invoices tracking below the expected range.
US supply chains fared slightly better than the global average. Transaction volumes were 4 points below the expected range in Q2, but the volume of new orders remains low.
Chinese trade activity had another challenging quarter as new lockdown measures in key cities contributed to another 7-point fall in transaction volumes against the expected range.
Workday
Workday published the results of its latest survey, which examines the state of digital finance transformation. It looks at how these efforts are impacted by finance and IT and how CFO-CIO alignment is central to transformation success. A survey of 1,060 finance and IT leaders found that better alignment between the two functions improved digitisation outcomes. A lack of alignment was a major barrier to the digitisation of finance.
Barbara Larson, chief financial officer of Workday, commented: "Data is the fuel for finance transformation, yet many organizations still have challenges when it comes to accessing and trusting data. As the role of finance continues to expand, the partnership with IT becomes even more critical. Together, finance and IT must continue to drive the data strategy to deliver the access and insights organizations need to thrive."
Xero
Xero revealed that a third of small businesses in New Zealand struggle to close cash flow gaps. It found that 95% of Kiwi small businesses experienced at least one month of negative cash flow in 2021. The report also looked at cash flow in other Xero regions, including Australia and the UK. Prepared by Accenture, the report was launched at Xerocon London. UK businesses fare only slightly better, with 94% suffering at least a month of negative cash flow in 2021.
Rachael Powell, Chief Customer Officer, Xero, said: "The latest Xero Small Business Insights report reveals just how persistent and systemic these cash flow challenges are for small businesses on a global scale. Healthy cash flow is essential to a thriving business, yet our research shows that the vast majority of small businesses are having cash flow issues at least once a year."
In the UK, one of the issues is late payments, especially by larger organisations. It is an issue that Xero and Sage have lobbied the government about. Xero's EMEA Managing Director Alex von Schirmeister gave a strongly worded comment: "We're seeing big businesses purposely withholding cash from their small customers. We must move away from calling it 'late payments' which legitimises poor practice and lacks urgency. It's time we labelled this 'unapproved debt'.
"There must be appropriate incentives for large businesses to pay their suppliers on time, and stricter penalties when it comes to paying late to prevent further cash flow instability. Larger companies have been let off the hook for too long. Just imagine how economically productive our small business economy could be without the toil and stress of chasing payments."
In a separate report, the Changing World of work report, Xero noted that 49% of business employers say managing a workforce negatively affects their mental health. The report promotes Planday from Xero, a workforce management platform but highlights strong reasons why small businesses should look to technology to ease the burden of employee management.
Anna Curzon, Chief Product Officer at Xero, said: "We know that technology is critical to easing the stress business owners face in managing employees. As we enhance our connected suite of tools so small business owners can access all the employee information they need in one place, we're helping to tackle workforce challenges identified in the report through the automation of laborious admin tasks which help them stay compliant and prevent costly errors.
"Additionally, we want to make it an empowering and positive experience for employees so Xero and Planday customers have another tool to win the war on talent."
Zendesk
The Zendesk 2021 Global Impact Report unveils its commitment and progress towards its ESG goals. It looks at its DEI commitments and social impact programs, notably the more than $3.7M in grants from the Zendesk Foundation.
As it moves towards net-zero, it powered its offices with 100% renewable energy and purchased carbon removal credits from innovative carbon sequestration companies. For those interesting in investing in Zendesk products, it is a vital read to see its progress against its ESG commitments.