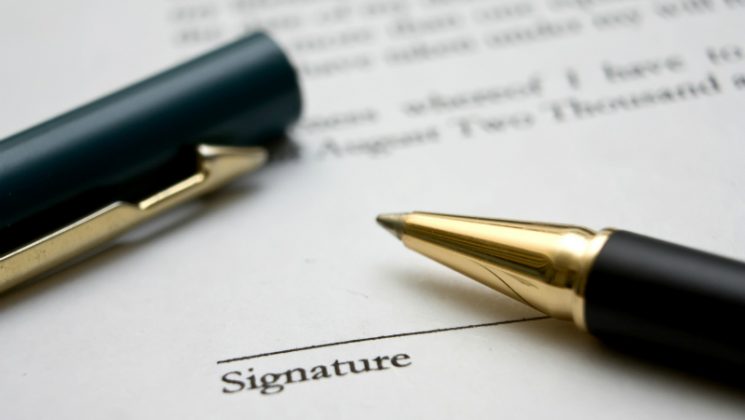 ContractPodAi has announced the latest version of its Contract Lifecycle Management (CLM) solution, the "One Legal Platform' for in-house teams. Release 1.9 introduces two new features: Automate contract review and remediation and Contract Compliance Program. It has also updated the Smart Repository and improved Visual Snapshot.
In-house legal teams need their technology solutions to improve. A study by EY found: "General Counsel expect workloads to increase by 25% over the next 3 years, yet headcounts are only expected to increase by 3% over the same period." Automation is the obvious answer, and solutions such as ContractPodAI, a challenger in the 2021 Gartner Contract Management Quadrant 2021, is one solution aiming to grab a slice of the market.
Atena Reyhani, SVP Product Management at ContractPodAi, commented: "At ContractPodAi, we understand the macroeconomic conditions will spur businesses to tighten budgets and apply vigor to finding efficiency gains.
"Our goal is to make it easier for our customers to remove the repetitive, mundane work so they can do more with less and provide insights and counsel to business units for higher-stakes initiatives. The new release further advances this mission by speeding contract remediation, reducing risk, and ultimately protecting teams' bottom line."
Contract Risk & Compliance (CR&C) improvements
Disappointingly, there is little detail about what the new features include, with the details kept vague in the press release. The benefit to users is that ContractPodAI believes the changes will reduce the time it takes to review contracts. It does this by highlighting the risk in a visual dashboard that identifies compliant, non-compliant and missing clauses, giving the contract an overall assessment of compliance.
The dashboard then allows the user to immediately take corrective action, using the tools embedded in ContractPodAI to edit or replace clauses, following a wizard that guides the user. It is unclear what these tools are and what the guidance is based on whether it uses machine learning to assess previously accepted clauses, a library or something else.
ContractPodAI has introduced a new contract compliance program consisting of a pre-built library of templates. ContractPodAI has built up several KLOs (Key Legal Obligations) for each legal use case, but it falls short of explaining which use cases are available. Over the coming months, it will undoubtedly add to these. ContractPodAI claims this is the first pre-configured AI training for automating contract extraction and review. However, other vendors such as Icertis might disagree.
Core Contract features improved
The full release notes for 1.9 were not available. The following analysis is based on what Enterprise Times could find and surmise. ContractPODAI has updated the Smart Repository.
Users can now create, set and save filters for themselves and then share them with others to increase efficiency across teams. This is a useful addition. The ability to share is worthy of note, especially as lawyers had over responsibility for reviewing or even leaving the firm. Users can also edit multiple legal requests at once and upload legal documents as new requests without leaving the repository.
Visual Snapshot lets users view information quickly and take action on legal requests. Two views are available, and these change if Contract Risk & Compliance is enabled. Each view comprises tiles containing information such as party, value, status, reminders, and much more. It is unclear whether these are configurable or if ContractPodAI will add more views in the future. With some tiles, users can drill down to discover further information about the contract information.
Enterprise Times: What does this mean
ContractPodAI has a happy customer base and one that will welcome these updates. DJ Tijerina, Business Affairs and Affiliate, Regional Sports Networks, Warner Bros. Discovery, said: "Maintaining contractual relationships is hugely important to us and ContractPodAi helps make that happen.
"A recent merger means we have more people that need access to particular deals. We foresee an avalanche of these types of requests moving forward. ContractPodAi enables us to show our business data to our new parent company and provides visibility to them with what we're doing."
What would be useful is for ContractPodAI to share slightly more information with its releases. Its graphics, especially the screenshots, are not of high enough quality to see what the screen included. It will be interesting to see what the company comes out with in release 2.0. The numbering of which might indicate a major release.