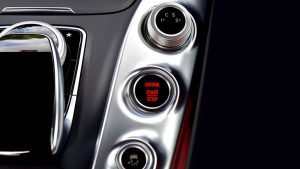 Imagine this: you need to drive your car every day, and you have to perform all the manual steps involved to get it started. Assuming you've got an internal combustion engine, the sequence is something like: disconnect the immobiliser, prime the fuel pump, set the choke, connect the starter motor to the battery, start the starter motor, check for engine running, disconnect the starter. Petrolheads will undoubtedly call out my errors in that list, but it gives you an idea of just how many operations are performed with that simple turn of a key (or, these days, push of a button). If you do any out of sequence (e.g., forget to disconnect the immobiliser), the car won't start or drive.
Moving from Automotive to the need for automation in IT
In IT, many tasks are performed every day that rely on multiple, complex steps that really ought to be automated. For example, the most common call to an IT Help Desk is resetting a user's password or unlocking their account. That needs multiple actions: verify it's a genuine request, access the user management console, navigate to the user's account, validate the account is correct and valid, reset the password, then notify the requesting user. Each of these actions, can in turn require multiple steps
If the steps aren't performed correctly, or someone doesn't know how to use the complex user management console, errors will happen. In this case, those errors are more severe than your car not starting. It might mean the user still can't get on with their work. Or, more seriously, they may get accidentally deleted or added to groups with more access than they need.
For those reasons, even seemingly simple tasks must be performed by experienced IT administrators to reduce the chance of error. Resetting a password is just one example. Many other jobs are needed every day, like granting access to an application or printer, removing access when someone leaves the company. The list goes on and on: every one of them is critical to keeping the business running and secure.
Yet using admins for this work is an expensive option. These are valuable resources with skills in high demand, and could be more effective supporting strategic projects. It's also not particularly exciting for an experienced admin to spend their time on these routine tasks.  The Great Resignation is a worry indeed.
Is there a better way?
Recent independent research commissioned by Osirium reveals that 92% of businesses recognise the value of delegating IT tasks from admins to the help desk or end-users. However, less than half (43%) said they delegate most of their work. Risk was listed as one of the common concerns holding back delegation.
29% cited security risks
25% compliance risks and
24% performance risks.
The hesitancy is understandable, of course. Protecting the organisation's IT systems is the highest priority. The solution to those concerns is automation. Automation reduces the chances of mistakes and means admins can delegate tasks to other staff to reduce the load on the experts.
Automation using scripts
IT admins use a lot of automation in their daily work. But typically, it's a set of scripts using PowerShell or BASH to avoid typing out long, complex command-line instructions. Every admin has their personal collection of handy little tools. They certainly help, but they can also serve to introduce new challenges. Only that admin knows those tools exist and what they do. There's a chance that usernames and passwords are included in the scripts to save even more time. Clearly, that's a significant security risk.
Automation using RPA
Some IT teams have adopted Robotic Process Automation (RPA), particularly where it's already used in other parts of the business. However, RPA isn't necessarily the complete solution either. Only 31% of survey respondents thought RPA could effectively automate all IT tasks. 35% thought RPA was applicable to a limited number of IT tasks.
Of those not using RPA for IT automation, the main concerns were the cost of developing automation scripts and RPA not being secure or flexible enough.
So, automation for IT operations is something IT wants to do, and it will enable them to delegate more day-to-day work to Help Desk staff, yet taking into account that traditional IT automation with scripts and RPA is not the complete answer.
What is Hyperautomation?
Organisations looking to delegate more will need a combination of technologies that may include RPA. However, they should consider if it's appropriate or should be complemented with IT process automation tools that are lightweight, flexible, and secure. You'll find some interesting reading on the subject here.
Combining the best technologies to automate IT or business operations depending on the problem being addressed is summed up in Gartner's use of the phrase "hyperautomation". They recognise that there usually isn't a single, perfect tool for every scenario.
Who would want to return to the "good old days" of manually starting their car? Or would you like to automate more and get on with something more interesting? Now, if only someone could automate doing the washing, ironing and putting away, that would be a major contribution to humankind.
---

Osirium is the UK's innovator in Privileged Access Management. Founded in 2008 and with its HQ in the UK, near Reading, Osirium's management team has been helping thousands of organisations over the past 25 years protect and transform their IT security services.
The Osirium team has intelligently combined the latest cybersecurity and automation technology to create the world's first, built-for-purpose, Privileged Protection and Automation solution. Tried and tested by some of the world's biggest brands and public-sector bodies, Osirium helps organisations drive down Business Risks, Operational Costs and meet IT Compliance.